BIPOC Small Business Program
Page updated on
November 23, 2022 at 1:08 PM
Latest Updates
The City is currently considering feedback received from businesses as a follow-up to the conversation, and is working to finalize the details of the grant program. To ensure business owners have adequate time to prepare, notifications will be sent in advance of the grant application launch.
Overview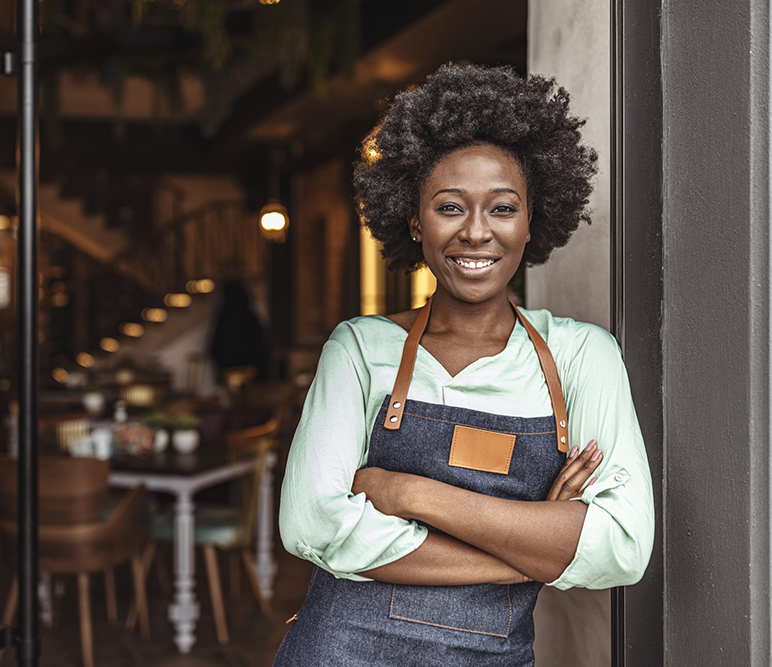 While many businesses have struggled and are still recovering in the wake of the COVID-19 pandemic, these hardships are particularly felt by black, indigenous and people of color ("BIPOC") owned businesses due to structural barriers and discriminatory financial lending practices. 
Additionally, historically BIPOC-owned businesses are feeling increased displacement pressure as rents rise and neighborhoods change. The Alexandria BIPOC Small Business Program is a resulting initiative that aims to retain and grow existing businesses, recruit new businesses and/or assist with start-up activities. 
A key theme that emerged from the outreach with local BIPOC-owned business or BIPOC individuals who would like to start a business was the need for meaningful access. The City will address this key theme of access in three focus areas: 
Network that Builds Capacity
Providing Accessible Resources
Lowering Barriers to Capital
Focus Areas
Network that Builds Capacity
The City and its partners provide support for businesses to convene and share information:
Business associations (geographic and demographic) grants and sustainability support provided through Alexandria Economic Development Partnership (AEDP) allows groups to host ongoing networking events
Small Business Development Center (SBDC) educational programming, workshops and trainings
City department-hosted events (e.g. Job Fairs for employers, Code training, recurring listening and information sessions)
Similar to other jurisdictions, there is local interest for a potential incubator and/or accelerator that could provide technical assistance and mentorship to support a cohort of new, early-stage BIPOC-owned businesses with start-up activities and/or established BIPOC-owned businesses to expand and grow. The City is working on procuring a capable partner with experience establishing such a program.
Providing Accessible Resources
The City and partner organizations currently offer resources, a few of which highlighted below are well suited to meet the needs of BIPOC small-business owners:
Lowering Barriers to Capital
The City and its partners will continue working with financing stakeholders on improving capital access and addressing hurdles faced by local BIPOC-owned business.
In the near term, the City will launch a grant program focused on BIPOC small businesses that enable the City to retain and grow existing businesses, and/or assist with start-up activities. Additional details coming soon.
Small Business Development Center provides free assistance in preparation of documents for businesses and introductions to financing partners for bank loans and financing available through the Virginia Small Business Financing Authority (VSBFA).
Partners