Probation and Parole Services
Juvenile Probation Services are provided by the Court Service Unit as required by the Code of Virginia. When a juvenile is found guilty of a criminal offense or is found to be a Child in Need of Supervision (youth who are chronically truant or runaways), they are placed on probation supervision, usually for an unspecified length of time.
Page updated on
January 28, 2022 at 8:49 AM
Summary of Probation & Parole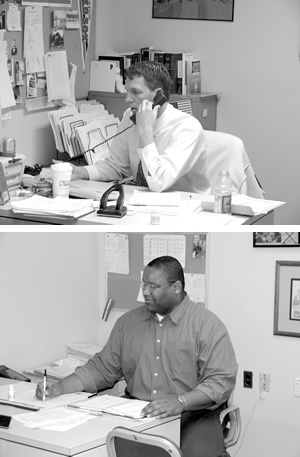 Juvenile cases are assigned to a Probation Officer, who meets with the child and the family to determine the youth's risk and protective factors and to develop a plan for supervision and services.  The Probation Officer works closely with the youth, their family, the schools and local agencies.  The youth have probation rules covering areas such as curfew, school attendance, meetings with the probation officer and completing any recommended services.  Youth may also be required to perform community service, pay restitution or participate in other programs.
Violations of probation can be filed against a youth who does not follow the rules of probation.  This will lead to further court action and consequences, which can include placement in Alexandria's Sheltercare program or the Northern Virginia Regional Detention Home.
Youth who commit a felony or repeated misdemeanor offenses may be sentenced to the local detention center for up to 6 months or may be committed to the Department of Juvenile Justice. Such commitments may be for an unspecified or pre-determined length of time up until the youth's 21st birthday.  During commitment a Parole Officer works with the youth, the counselors at the juvenile correctional center and the parents to develop a plan for services.
Once released from commitment, the youth is placed on parole supervision.  Parole is similar to probation and requires supervision contacts with the Parole Officer and more intensive services in order to reintegrate the youth back into the community. Re-entry supports are made available to the youth and family through the Parole Officer.
Youth can remain on juvenile probation or parole until age 21.  Release from probation requires the youth to perform no further criminal acts, follow all probation and parole rules, and complete all required services and treatment.