Translate
Black History Month Events 2021
Events are Virtual for 2021
Download an events flyer.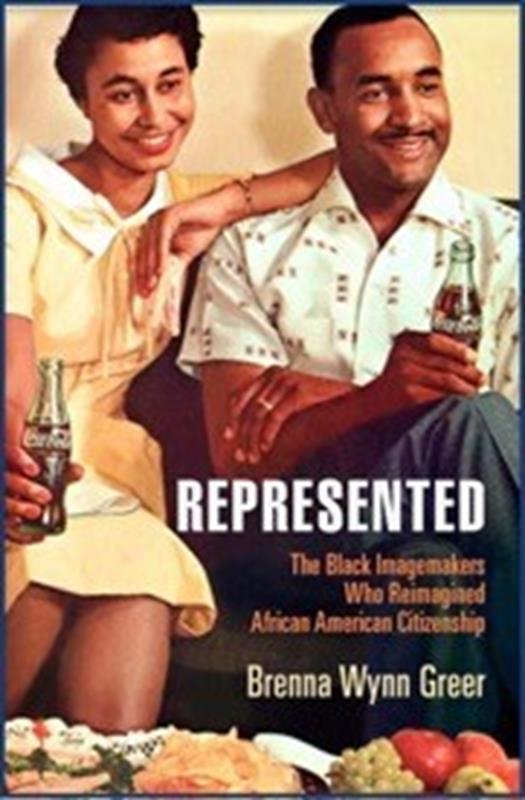 The Office of Historic Alexandria invites the public to celebrate Black History Month with special events and activities throughout February. Black History Month is an annual recognition and celebration of the history, culture, achievements and contributions of African Americans and persons of African descent in U.S. history.
This year, Historic Alexandria highlights two virtual lectures related to African American history. The first is by Susan Hellman, on "The Green Book" tourist guide that was invaluable to African American travelers in a segregated America in the 20th century. The second lecture is by Dr. Brenna Wynn Greer on Moss Kendrix, the "Father of Black Public Relations," whose collection of photographs and documents is housed at the Alexandria Black History Museum.
WJLA's Let's Talk DC spoke with Alexandria Black History Museum Director Audrey Davis to highlight the Office of Historic Alexandria's virtual Black History Month events. Watch the three-minute video, and read more from WJLA (ABC7).
---
Encore MLK Program
February 1: 7 p.m. FREE
View here
Missed the 48th Annual Martin Luther King, Jr. Memorial Program on January 15? Don't miss the encore on February 1 at 7 p.m.! With new remarks by Senator Mark Warner, this year's celebration features remarks by Mayor Justin Wilson, a keynote address by former Virginia Governor L. Douglas Wilder, and more.

Story Time for Young Historians
February 2: 10 a.m. FREE
View on YouTube or See all of the Story Time videos on our webpage.
This month features a reading of Harriet and the Promised Land by Jacob Lawrence. Story Time with Young Historians is a monthly program, historically held at the Alexandria Black History Museum. Now on the Historic Alexandria's YouTube page, each video features a picture book that introduces history and promotes diversity for young readers. A Museum Educator provides historical context and local community connections.

Symposium: The Ramsey Homes
February 11: 9 a.m.- 4:30 p.m.  FREE
Watch the video
This virtual symposium is a case study of the innovative construction of the World War II era Ramsey Homes and their African American residents. Topics include: the history of public housing and Ramsey Homes; genealogy  of early residents; architecture and engineering; and the process of documenting construction techniques. The symposium will conclude with a virtual experience of the new Lineage on North Patrick Street. The symposium is being offered virtually via Zoom. 

Lecture: Hidden in Plain Sight: Moss Kendrix and the Enterprise to Sell Black Citizenship
February 17: 7 p.m. 
Watch an encore video of the presentation  and Learn more about Moss Kendrix
Dr. Brenna Wynn Greer will trace how Black public relations guru Moss Hyles Kendrix enlisted white corporate America in a campaign to redefine black citizenship after World War II. Dr. Greer will also examine how Kendrix and his work—so visible and so important in the early Cold War era—was almost lost to us. Dr. Greer is Associate Professor of History at Wellesley College, and her first book Represented: The Black Imagemakers Who Reimagined African American Citizenship (University of Pennsylvania Press), is now available for purchase. 

Concert: Washington Revels Jubilee Voices
February 20: 2-3 p.m.
Watch the video
The Washington Revels Jubilee Voices ensemble is committed to the preservation of African American history and traditions–presenting songs and stories of struggle and perseverance, trials, and triumphs, as expressed through a cappella music, drama, and dance. Established in 2010, the group now performs regularly throughout the Washington DC area, singing, sharing, and learning the stories of the people in those communities. 

Lecture: You Will Find it Handy—Traveling Safely in the Old Dominion with The Green Book
February 24 :4 p.m.  
Watch the video
As automobile travel increased in the 20th century, refusal of service and other threats made travel extremely difficult for African Americans. In response, Victor H. Green began publishing The Green Book, which provided a safety net with its listings for services such as garages, barbers, beauty parlors, hotels and guest houses, tailors, restaurants, and drug stores that welcomed African Americans. Susan Hellman, Principal Planner with the City of Alexandria Planning & Zoning Historic Preservation division, will explore Virginia businesses listed in The Green Book during this lecture. 
---
Resources from Home
Learn more about Black History Month-in Alexandria. The Historic Alexandria webpage has a number of resources to learn more about Alexandria's African American history, from the African American Heritage Trail to Collections online.