Friendship Firehouse Open Houses
Friendship Firehouse is open free for Mothers and Fathers on their special day. Visit with your family on Mother's or Father's Day and be an honorary Chief of the Friendship Fire Company Bucket Brigade!
Page updated on
February 5, 2022 at 12:17 PM
General Information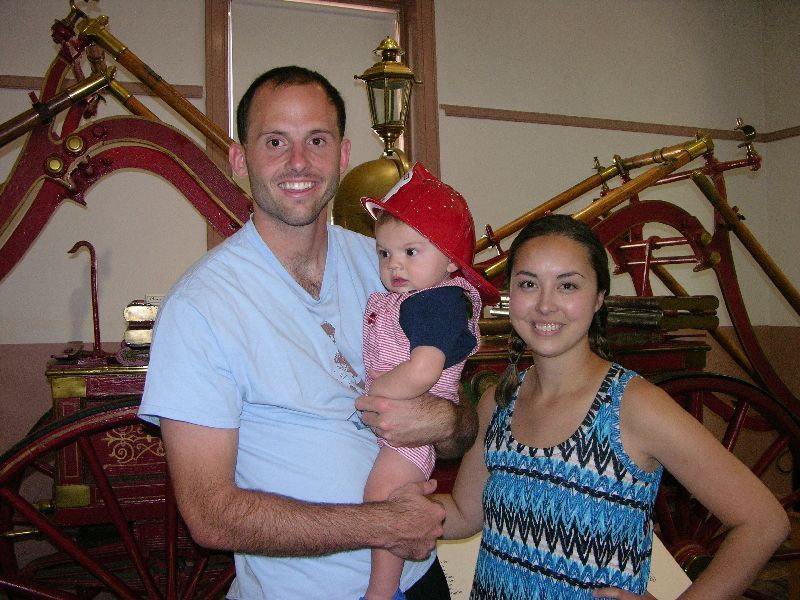 Visit Friendship Firehouse for free open houses. For more information, call 703.746.3891.
Presidents Day Open House
Third Monday in February
Visit the Friendship Firehouse Museum when you are in Old Town for the George Washington Birthday Celebration parade. Learn how the historic suction-pumper worked, see the locally-made 19th-century hose reel, go on our history hunt, and find out about artifacts such as hose, buckets, and axes.
Mother's Day Open House
Second Sunday in May
Mothers and their families are admitted free at the Friendship Firehouse Museum on Mother's Day. See the suction pumper and other historic equipment that fought fires in 19th – century Alexandria. Youngsters will receive a fire hat to take home. Free admission!
Father's Day Open House
The Friendship Firehouse Museum is free for fathers and their families on Father's Day.  See the locally-made hose reel carriage, and find out about artifacts such as hose, buckets, and axes.  Free fire hats for children.