Alexandria Police Department Apprehends Assault Suspect
Page updated on
April 6, 2022 at 8:52 AM
Alexandria Police Department Apprehends Assault Suspect
(*Update 3/18/2022*)
On March 15, 2022, members of the Alexandria Police Department's Special Investigations Unit (S.I.U.) located Mr. Chukwunyere Onuoha in Texas and worked with members of the Houston Police Department and the U.S. Marshals Service Fugitive Task Force to coordinate his arrest.  As a result of these efforts, Mr. Onuoha was apprehended without incident in Houston.
In addition to the warrants in Alexandria, Mr. Onuoha has multiple warrants from other jurisdictions throughout the country for other serious offenses. Mr. Onuoha is currently being held in Houston, Texas, and is awaiting extradition to Alexandria, Virginia to face charges for assault and battery on law enforcement, hit and run, and other offenses.
APD would like to thank the U.S. Marshals Task Force and the Houston Police Department for their assistance and interagency support with apprehending Onuoha who has evaded law enforcement throughout the U.S. since 2019.
For Immediate Release: December 28, 2021
ALEXANDRIA, Va. - The Alexandria Police Department is asking for the public's assistance in locating a wanted man. 
APD responded to a call for service in the 2400 block of Mandeville Lane at approximately 6:18 p.m. on December 27, 2021, for a report of an armed individual involved in a domestic dispute. APD officers were able to locate the suspect, Nnanyereugo Onuoha, in the 200 block of Swamp Fox Road. 
As Onuoha fled the scene, he struck one officer with his vehicle, and another officer was injured while trying to avoid being hit by the suspect. Both officers were transported to Fairfax Hospital with non-life-threatening injuries and have since been treated and released.
Mr. Onuoha is wanted for assault and battery on law enforcement, hit and run, and he is wanted out of several other jurisdictions for various other offenses. Mr. Onuoha is known to drive a newer model Black Honda Pilot with Maryland tags 1EV8163.  There may be damage to the lower molding of the vehicle.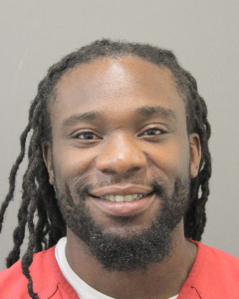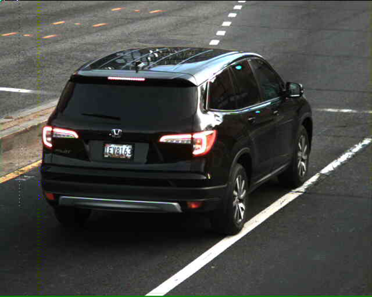 APD is asking anyone with any information leading to the arrest of Mr. Onuoha to please contact APD's Investigator Matt Barnickle by phone at 703.859.5150, email at matthew.barnickle@alexandriava.gov, or call APD's non-emergency number at 703.746.4444. Tips can be anonymous. 
For media inquiries, contact Marcel Bassett, Public Information Officer, at Marcel.Bassett@alexandriava.gov or 703.746.6600
This news release is available at: https://www.alexandriava.gov/news-apd/2022-03-15/alexandria-police-depa…