City of Alexandria Names Zeina Azzam as New Poet Laureate
Page updated on
April 22, 2022 at 12:30 AM
City of Alexandria Names Zeina Azzam as New Poet Laureate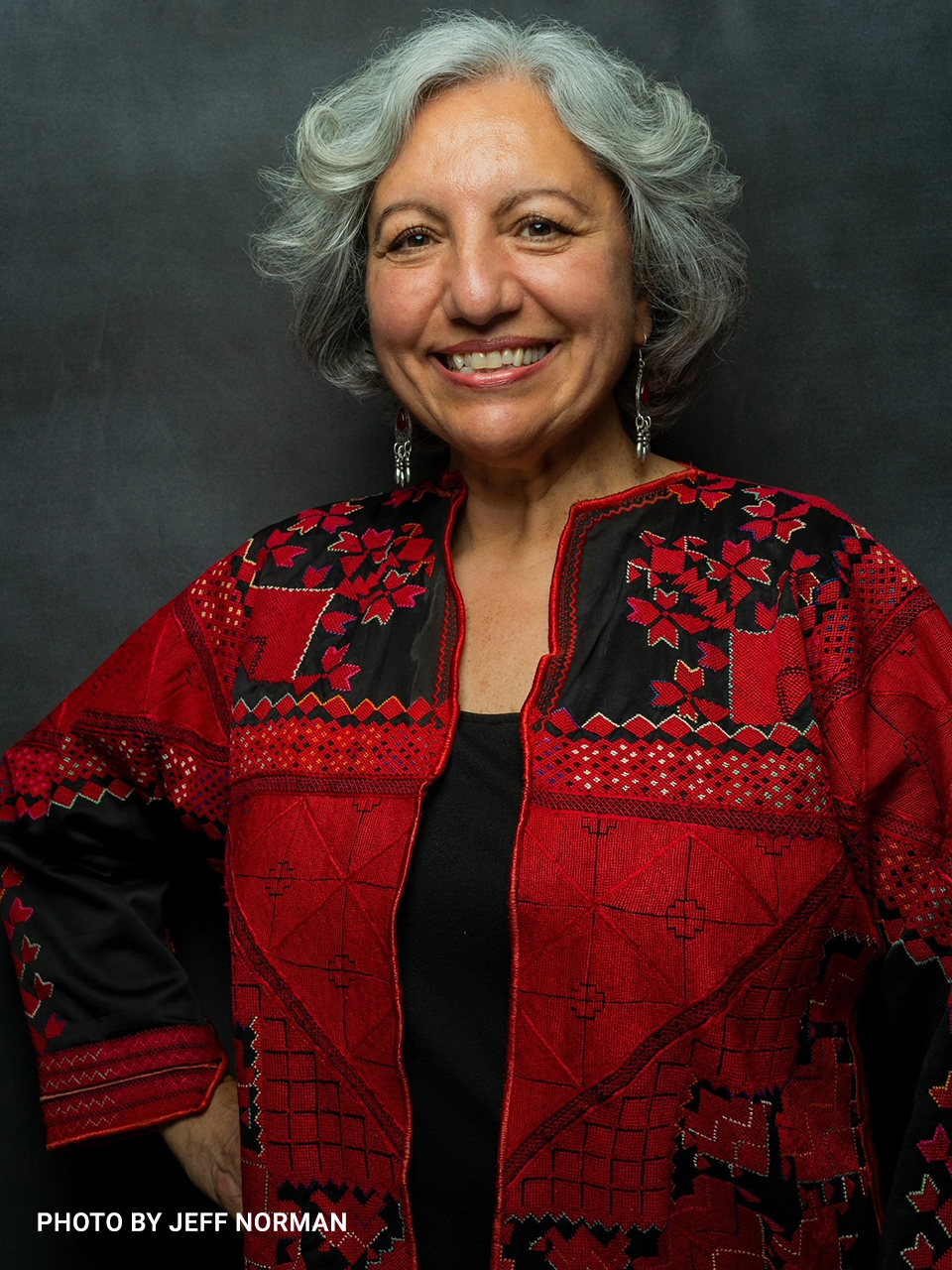 ­­For Immediate Release: April 8, 2022
The City of Alexandria has appointed Zeina Azzam as Alexandria's new Poet Laureate. The first Arab American to hold the title, Azzam succeeds KaNikki Jakarta, whose three-year term ends in April 2022.
Azzam is a Palestinian American poet, writer, editor and community activist. Her poetry chapbook, "Bayna Bayna, In-Between," was published in 2021 by "The Poetry Box," which nominated one of her poems for the prestigious Pushcart Prize. Her poetry is also published in more than 40 literary journals, edited volumes, anthologies and art exhibition catalogs. An active member of the Poetry Society of Virginia, she regularly participates in local and national poetry readings.
Azzam's professional career includes 27 years at the Center for Contemporary Arab Studies, Georgetown University, where she was Director of Educational Outreach to K-12 teachers in the Washington, D.C., metropolitan area. She has also worked as an editor of academic and think-tank publications and serves as a mentor for We Are Not Numbers, a writing program for youth in Gaza. She holds an M.A. in Arabic literature from Georgetown University, an M.A. in sociology from George Mason University, and a B.A. in psychology from Vassar College.
As one of her first official duties, Azzam will lead the "Poem in Your Pocket Celebration" on Thursday, April 28, 6:30 p.m., at the Athenaeum (201 Prince St.). She will be joined by KaNikki Jakarta and winning poets of the 2022 DASHing Words in Motion program, who will have their poems displayed inside the DASH buses and trolleys in April and May.  
The Alexandria Poet Laureate program was reestablished in 2007 to promote appreciation of poetry as an art form; to encourage creative writing and reading of all forms of literature; and to promote literacy through poetry. Past incumbents have included Wendi Kaplan, Mary McElveen, Amy Young, Tori Lane Kovarik, Ryan Wojanowski and Jakarta. 
Visit the City's Literary Programs webpage for more information.
For inquiries from the news media only, contact Andrea Blackford, Editorial Communications Manager, at andrea.blackford@alexandriava.gov or 703.746.3959.
                                                                                                  # # #
This news release is available at alexandriava.gov/go/3541.