Employer Services
Page updated on
November 9, 2022 at 11:35 AM
More than 500 Alexandria businesses participate in the GO Alex employer program. Is yours one of them?
The City of Alexandria's GO Alex employer services program provides businesses and commuters assistance for using economical and eco-friendly transportation options. Transportation benefits not only add to the success of your business but also improve the economic vitality of the region.
The Employer Services Outreach Specialist works with you to tailor a program specifically for your organization that will help realize the bottom-line benefits of commute alternatives.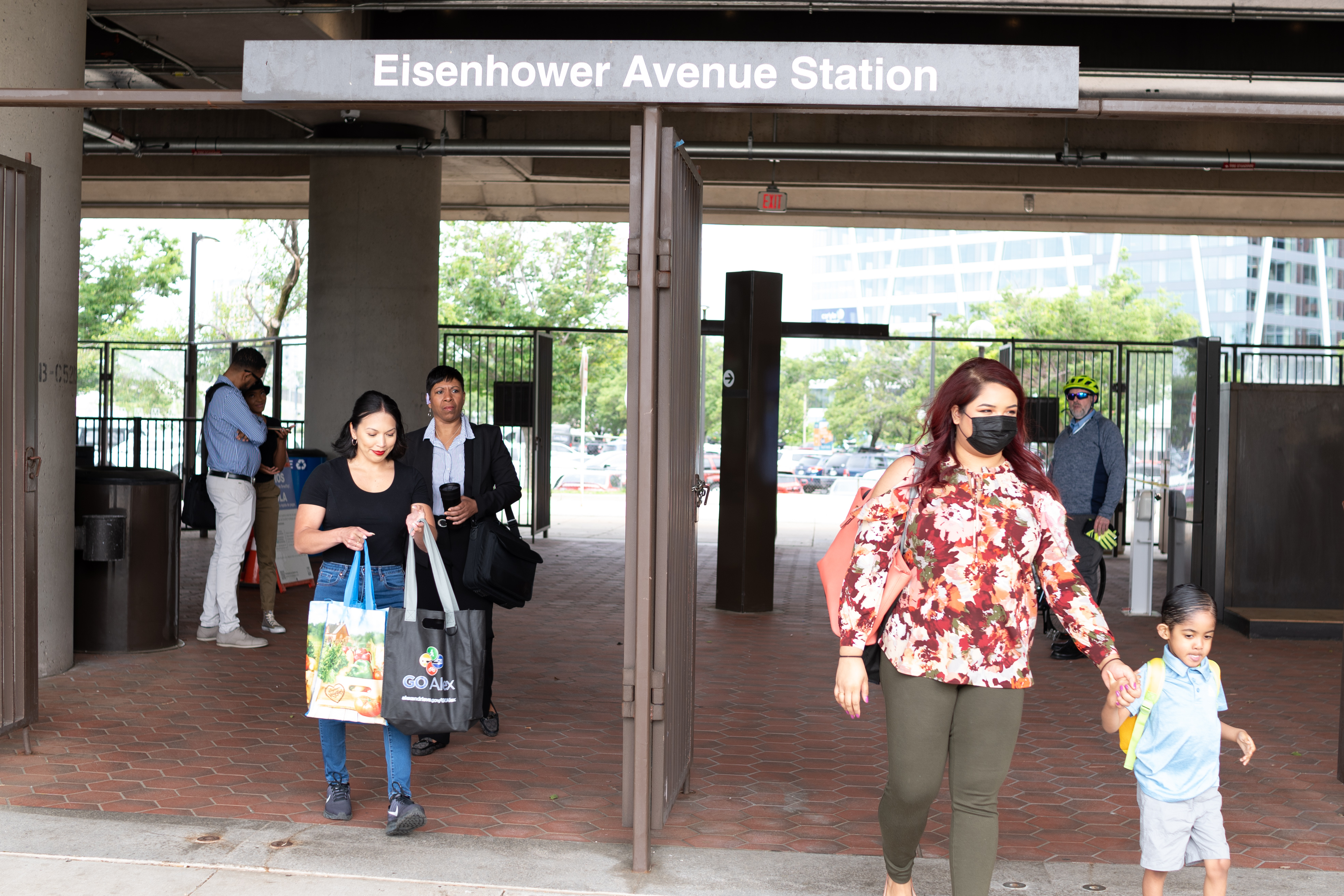 The Rewards of establishing a commuter benefits program are significant:  
A Happier and healthier work force
Advantageous tax incentives
City-wide benefits of easing traffic congestion 
A strong employee recruitment and retention tool
Contact GO Alex at GOAlex@alexandriava.gov to take advantage of free assistance.
Your employees will thank you.
Introducing…your personal GO Alex employer services team!
The City of Alexandria's GO Alex  Program offers employers free assistance in designing and implementing a successful commuter benefits program and customized transportation solutions. We are dedicated to assisting you with a program that will serve your specific needs.
GO Alex  can provide complimentary assistance to your business by offering an array of programs:
Conduct Employee Transportation Survey — As a starting point for developing a transportation benefit program, we can develop a comprehensive survey to help you understand your employees' commuting patterns and needs.
Provide transit benefit assistance — GO Alex  will assist in determining which tax-free transit benefits [IRS Section 132(f)] are right for your company and help you throughout the implementation process, including open enrollment for your employees.
Supply transportation brochures — Our easy Brochure Service will provide you with free brochures for your employees for rail, bus, carsharing, bicycle, pedestrian, and other transportation options.
Host employer seminars and workshops — GO Alex  sponsors employer-oriented events on interesting and pertinent transportation and commuting topics throughout the year.
Present on-site promotions — Seminars, special events and transportation fairs help educate employees about transportation options convenient to your property.
Assistance for Bicycle Friendly Business — GO Alex  representatives can help you gain recognition for your efforts to promote bicycle programs among employees through the Bicycle
Friendly Business program sponsored by the League of American Bicyclists.
Create parking management plans — GO Alex  can help develop strategies to reduce the demand for costly parking spaces at your worksite.
Deliver ongoing support— We provide continued support for your business' transportation benefits coordinator and staff through our newsletter and our knowledgeable staff who are always available to assist you.
SmartBenefits® Plu$50 Incentive Program
It's not about the challenge. It's how you choose to overcome them. Give your staff your $50 SmarTrip, and gain time and money needed to scale! 
When employers offer a transit benefit that allows staff to pre-tax their commutes to the workplace,
Employers save an average of $40 per month for each participating employee, making growth and scaling affordable.
Staff could save in income taxes annually, and gain more low-distraction time to relax or even check off tasks during their commute.
SmartBenefits® Plu$50 Incentive Program is an incentive program that offers employees a free $50 SmarTrip card just to try transit. The process is simple: we
help employers like you offer pre-tax and subsidized commuter benefits through SmartBenefits®
promote and incentivize the benefit with a free $50 SmarTrip card to employees, so that they can try transit before their new SmartBenefits® begin.
Click here for FAQ about Plu$50 Program
Click here for Plu$50 Program Flyer
For more information on the program, click to view the webinar recording and presentation slides.
Supplies are limited. Click here if you are ready to Join SmartBenefits!
Invite GO Alex to your next benefits fair
Representatives are available to talk with staff during lunch, benefit fairs or community events. We can customize our visit for your needs –give a presentation, distribute information at a table or lead an informal discussion.
GO Alex materials provide a unique opportunity for businesses and communities to promote economical and environmentally friendly transportation options. We can distribute colorful and informative resources that include:
Public transportation maps and schedules (DASH, Metro, etc.) 
Bikeways map and safety tips
Carshare Alexandria information
Ride-matching and Guaranteed Ride Home brochures
Telework pamphlets
Capital Bikeshare brochures and coupons
FREE GIVEAWAY ITEMS!
Want to strengthen your bottom line and boost your competitiveness in the DMV job market? Click here for a FREE 30 minute discovery call to find transportation tools and solutions for your challenges.
Metro SmartBenefits®
SmartBenefits is a program WMATA operates that makes it quick and easy to allocate transit tax benefits to your employees straight to their SmarTrip® cards; no paper necessary! SmartBenefits® is a convenient Web-based program that lets employers assign the dollar value of employees' monthly commuting benefit directly to the employees' SmarTrip® cards. This can be done right from your computer using the WMATA website.  
SMARTRIP® CARDS CAN BE USED ON:
Metrorail
Metrobus
DASH
Fairfax Connector
ART Bus
Many other transit systems in and around the Washington, DC metro area
Vanpools as well as long-distance and MTA commuter bus, VRE, and MARC passengers can direct their SmartBenefits® payment to their transit service provider or a mail order ticket service by establishing a Passenger Allocation Account. Passengers who participate in their employers' SmartBenefits® program will allocate their fare payments directly to their commuter service operators' designated account via the Internet. SmartBenefits® simplifies any transportation benefits program, for both employers and employees.
Download "How to Commute" rack cards. 
 Make it easy for new hires and customers to reach your destination with these "How to Commute" rack cards. Click here to request, download and share commute rack cards.
Teleworking
Telework is becoming more and more common in the modern working world. Especially now, in the times of the COVID-19, teleworking is extremely relevant and has become the reality for many employees. Check out this guide on how to design a telework program that works for your workplace, and the tools to implement it effortlessly.
Subscribe to the Employer Services Newsletter
Sign up to receive the monthly employer services newsletter complete with useful transportation information and breaking news for your business and employees. To get on our mailing list email GO Alex at GOAlex@alexandriava.gov .