For Parents and Guardians
Helpful information about programs and services for parents and guardians in Alexandria.
Page updated on
November 20, 2023 at 9:43 AM
For Parents & Guardians
Our Programs
Healthy Conversations Dinners
Healthy Conversations is an interactive workshop featuring an evening of guided conversations with parents and their teens about healthy decision-making and avoiding risky behaviors. Dinner, childcare and interpretation are provided. This workshop is presented with ACPS Family and Community Engagement Center, Stop Child Abuse Now, Substance Prevention Coalition of Alexandria and ACAP. For more information, contact Elizabeth "Maggie" Ryan at Elizabeth.Ryan@alexandriava.gov 
Social Media 
Follow us on Facebook and Twitter for resources and events.
Other Parent & Guardian Resources
Sex Education at Home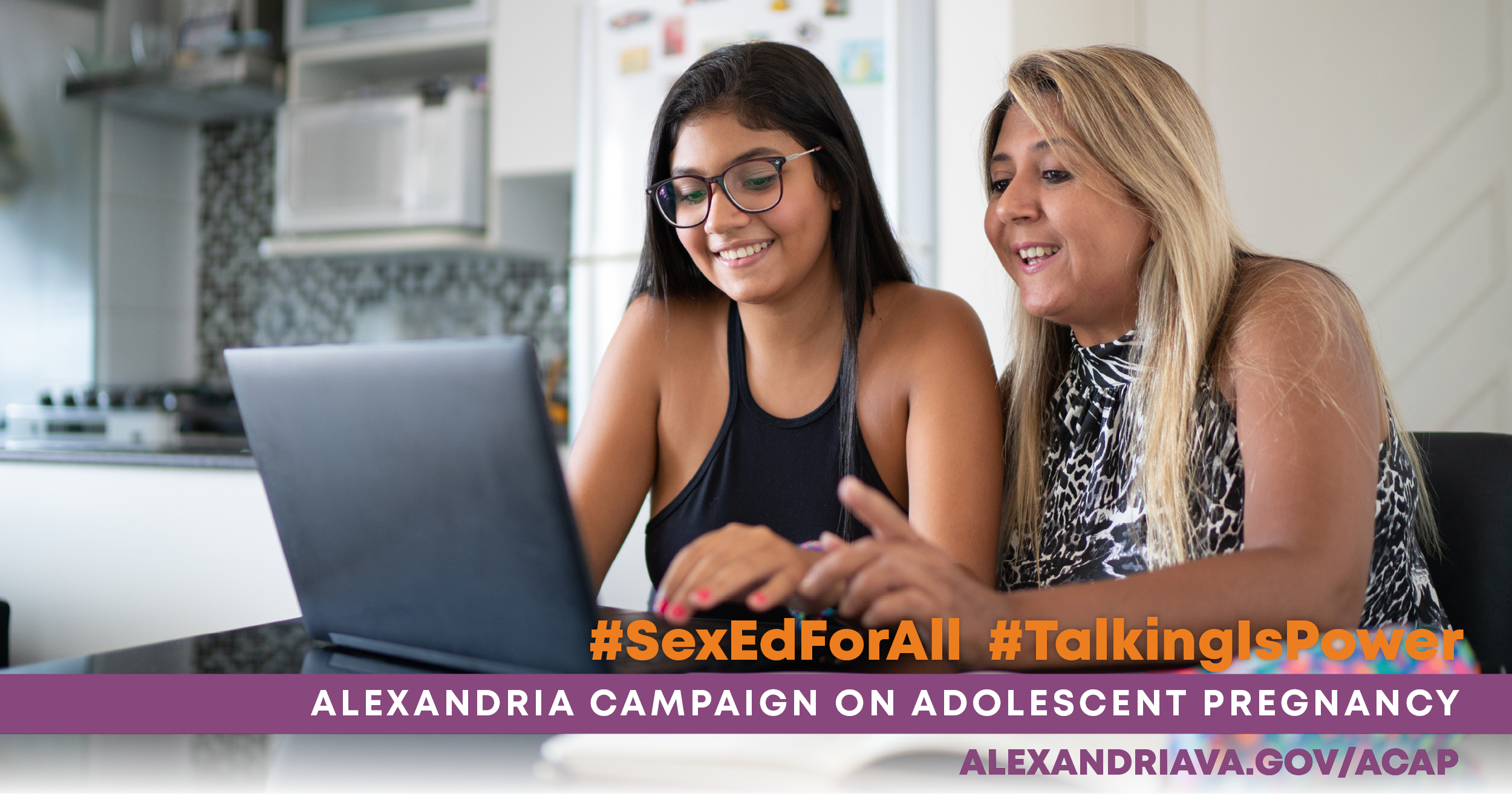 Check out these  resources compiled by SIECUS: Sex Ed For Social Change for a one-stop shop to help bring sex education into your home. 
Champion Guide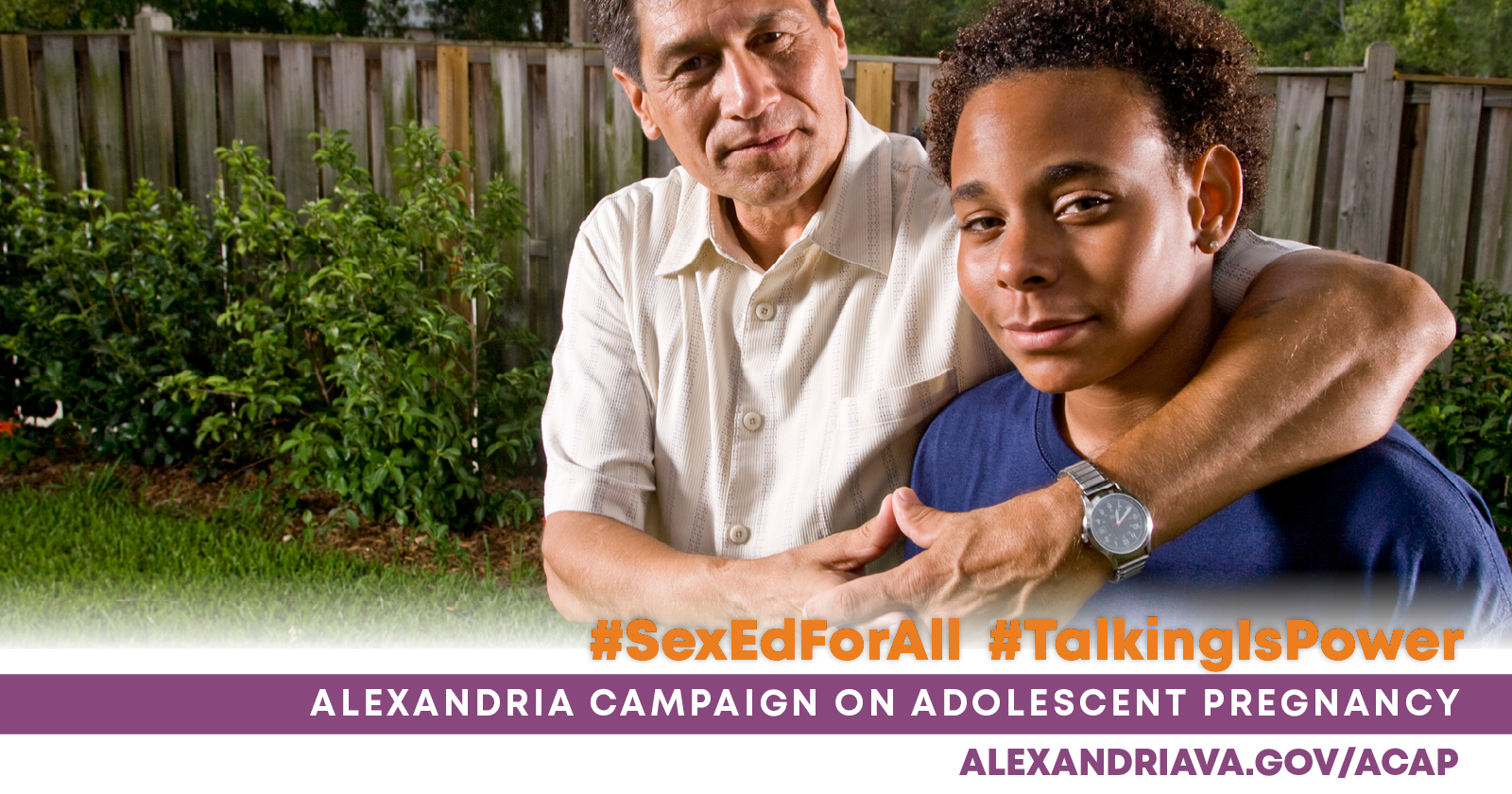 Starting conversations about consensual sex and effective birth control has the power to change EVERYTHING.  These tips from Power to Decide will help you continue being a champion to the young people in your life.