Join the Alexandria Police Department
With a sworn strength of more than 315 officers, the Alexandria Police Department is a dedicated team of people who, in partnership with the community, work to create and maintain a safe and secure environment for our residents, merchants, and visitors. We are a diverse organization, reflecting Alexandria's various cultures and offering many different career and promotional opportunities.
Page updated on
August 15, 2023 at 3:14 PM
We're Hiring!
Make a difference in your community
$61,503 Starting Pay ​
Up to $10,000 Signing Bonus
Great Health Benefits
Take-Home Car Program
​Career Advancement
Bilingual Stipend
Tuition Assistance
Now Accepting Applications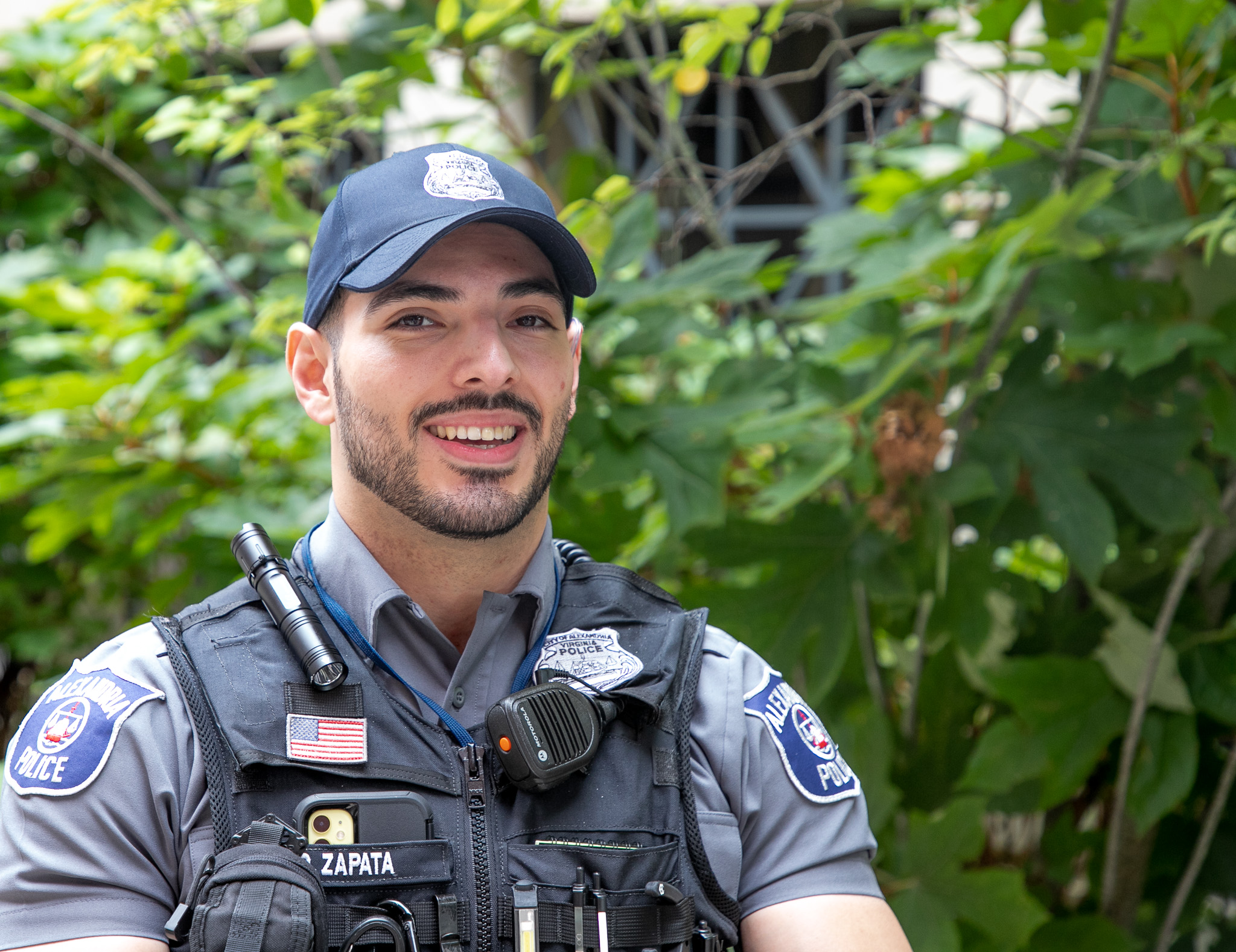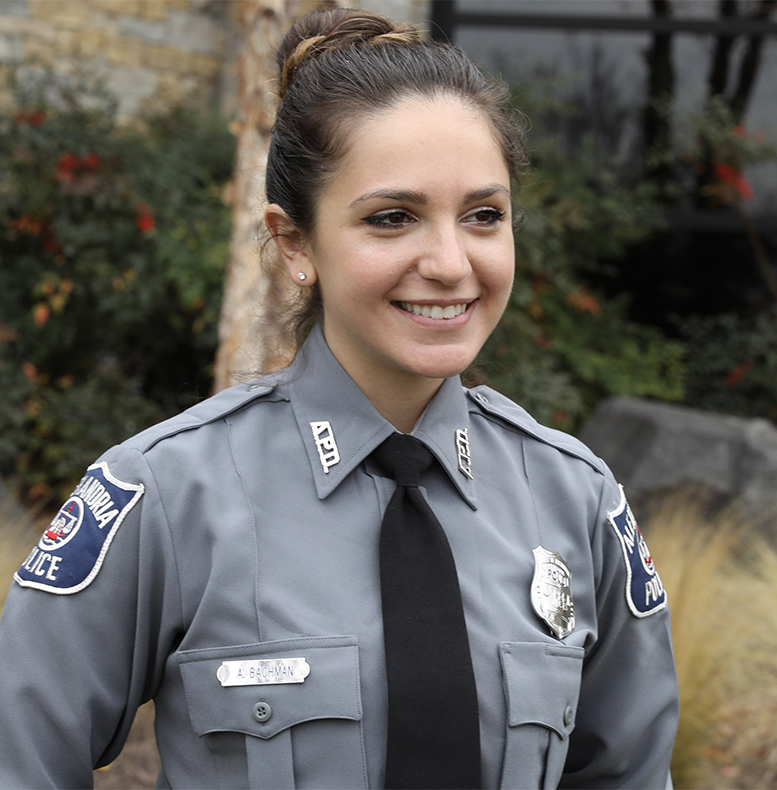 Salary & Signing Bonus
The starting salary for the Police Officer I position is $61,503
The top pay is $110,104 for officers.
New hires can receive up to a $10,000 signing bonus.
Virginia DCJS certified Officers, or those with 3+ years of law enforcement experience out-of-state, are eligible to start at a higher salary and receive a signing bonus. Please contact our recruiter for more information.
Benefits
Medical: Your choice of provided Insurance carriers and options for in-service or out-of-service coverage. New employees pay 10% of the City's cost for medical insurance on a pre-tax basis.
Dental: Basic dental coverage included in the health insurance programs. Additional coverage available through an optional program.
Life Insurance: Term life insurance available.  The city provides basic coverage which is equal to two times the employee's annual salary. Employees have the option to increase the coverage up to four times their annual salary for a minimal cost per pay period.
Retirement: Defined contribution plan with full vesting in ten years. For sworn officers, the City contributes 27.30% of salary; employees will pay a contribution of 8% of pay.
Paid Holidays: Thirteen paid holidays per year.
Vacation Leave: New employees earn 12 days per year with annual increases to a maximum of 24 days per year after 12 years.
Deferred Compensation: Employees may contribute a percentage of their salary on a pre-tax basis.
Education and Training:  Completion of training at the Northern Virginia Criminal Justice Academy qualifies for 24 credit hours at Northern Virginia Community College.
Message from the Chief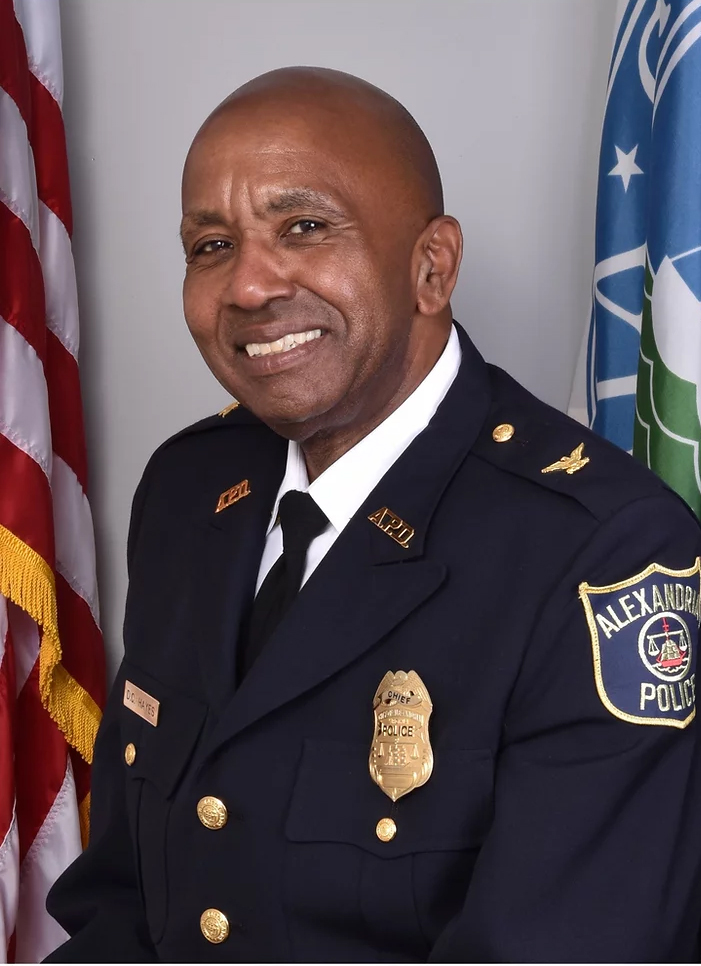 Welcome to the Alexandria Police Department's recruitment page. Our goal is to provide you with all the information you might need to guide your decision to join our department, to include our hiring process, career advancement opportunities, and recruiter contact information.
The Alexandria Police Department has a storied 150-year history as one of the oldest police departments in Virginia. Located less than five miles south of Washington, D.C., Alexandria has more than 150,000 residents that call it home.
We are a modern, highly trained, technically skilled, energetic, diverse, and well-equipped police department, with a current authorized strength of more than 300 officers, 104 full-time civilian employees, and 28 part-time civilian employees. Our size agency allows you the opportunity to work in Patrol, Criminal Investigations, K-9, Special Operations, Motors, and much more.
We are committed to 21st Century Policing and community engagement. We work hand-in-hand with Alexandria's residents to create a workforce that reflects our diverse City. If you have a desire to make a difference in your community, we hope you'll join our team.
The Alexandria Police Department: big enough to grow you professionally, small enough to know you personally.
Don Hayes, Chief of Police