Alexandria Mentoring Partnership (AMP)
The Alexandria Mentoring Partnership (AMP), formed in 2006, is comprised of a variety of local mentoring programs with the shared mission of ensuring that quality mentors and mentoring programs are available for Alexandria's youth and young adults in need. With guidance and resources from the Virginia Mentoring Partnership, AMP works to maximize mentor recruitment, screening, and training, and ensure best practice programs.
Page updated on
January 12, 2023 at 3:10 PM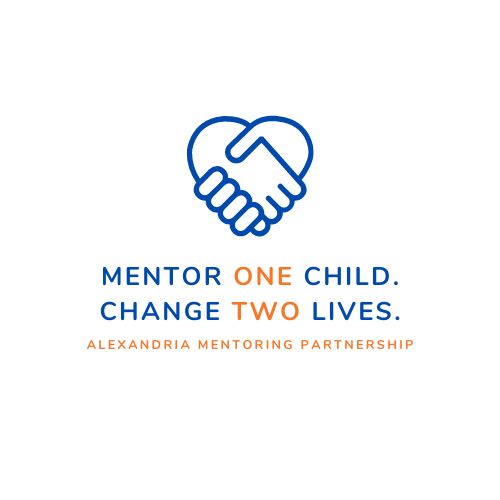 Become a Mentor
Mentoring is proven to decrease the risk factors associated with crime, substance abuse, teen pregnancy, poor school performance and gang affiliation.
The Alexandria Mentoring Partnership is currently seeking dedicated, caring and enthusiastic adults to serve the youth of Alexandria. Our City's children need you!
No prior experience is required, and we provide extensive training on how to be an effective mentor.
If you are interested in mentoring a child for at least one hour a week, submit a Mentor Interest Form, or contact the AMP Coordinator David Ulloa at 703.403.4218 or at mentoring@alexandriava.gov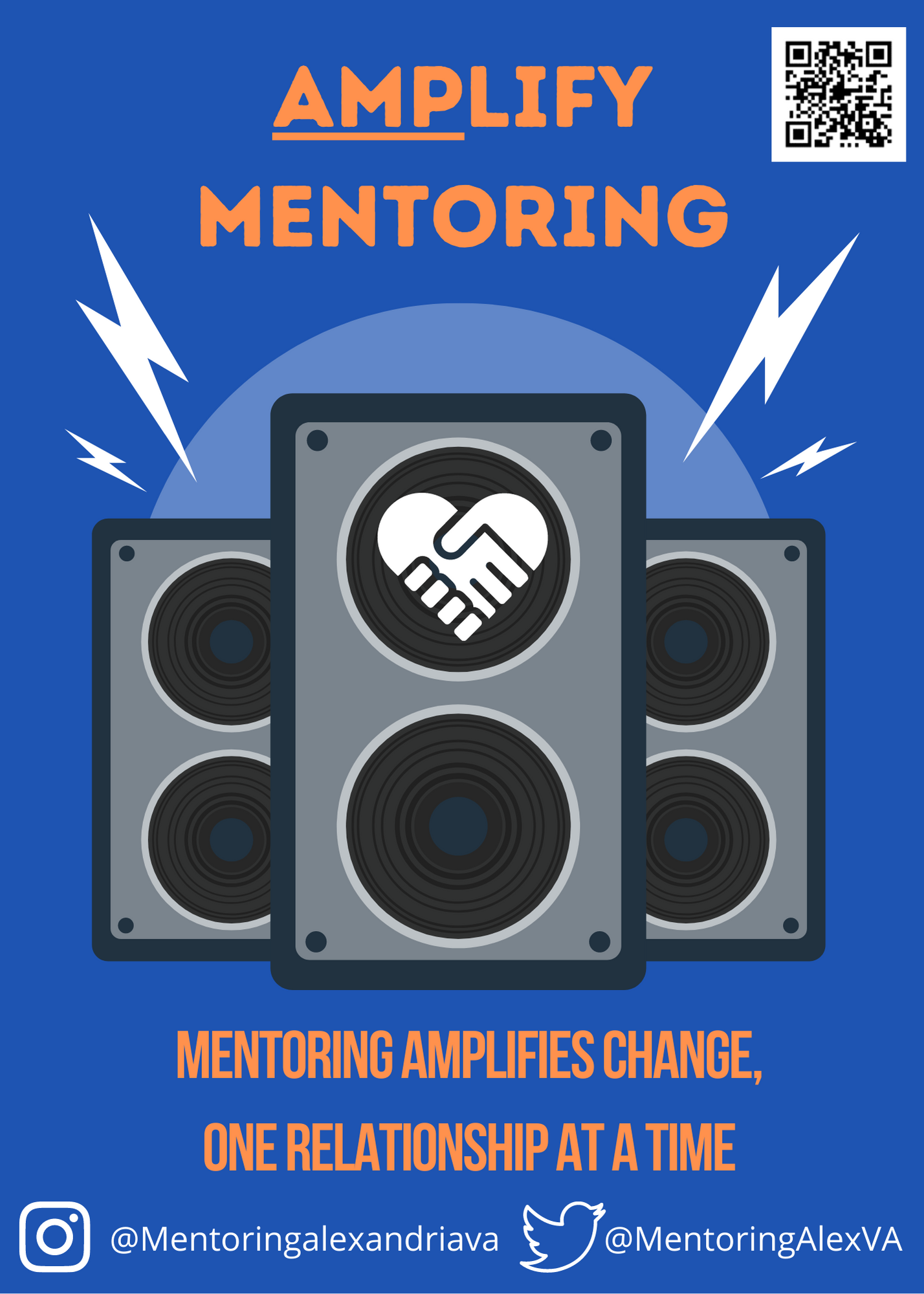 Alexandria Mentoring Month 2023 Events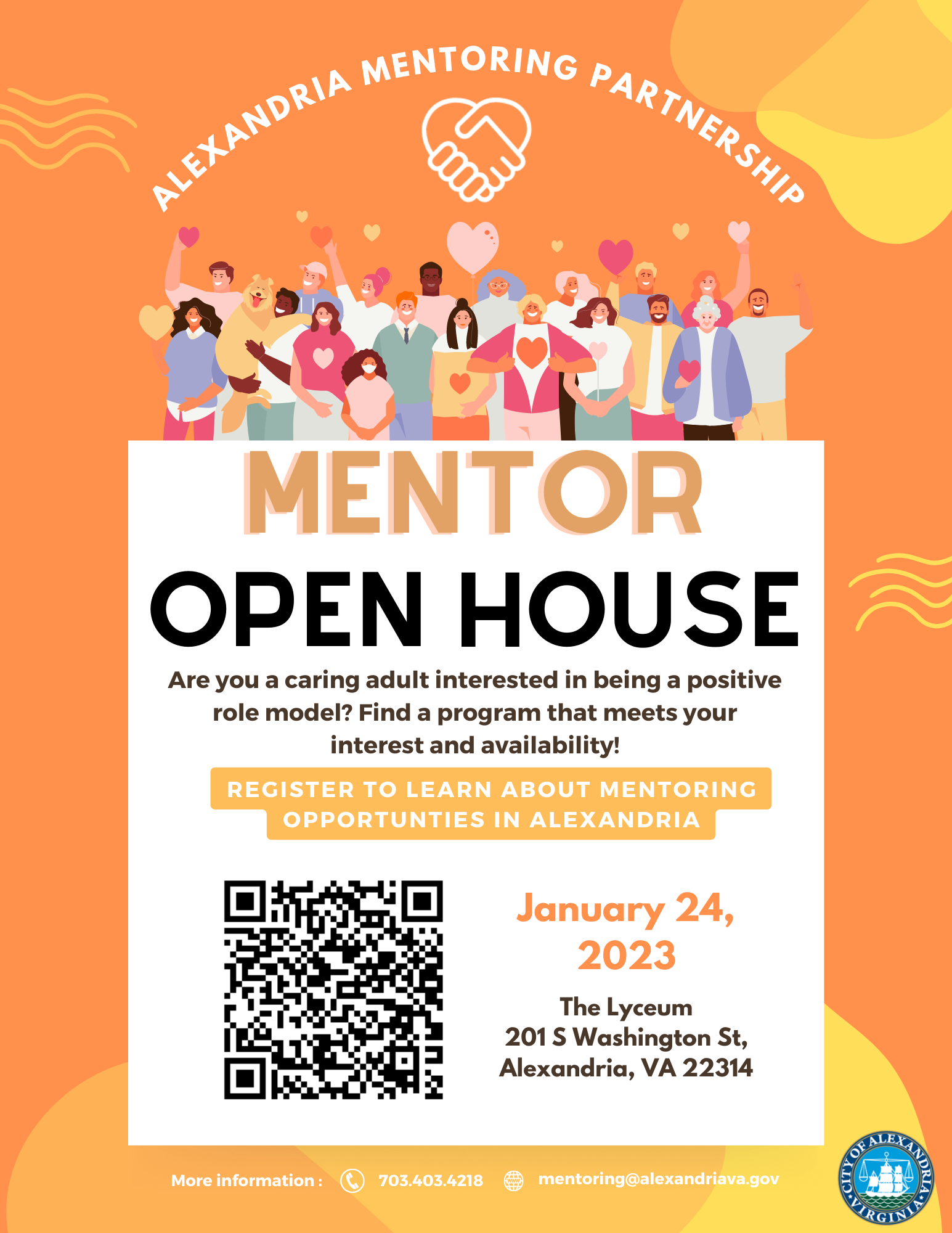 Are you a Caring Adult Interested in being a positive role model? Are you ready to join the mentoring movement in 2023? Find a program that meets your interest and availability! Come out and attend our Mentor Open House on Tuesday, January 24, 2023, from 5:00 p.m. to 6:30 p.m. or 6:30 p.m. to 8:00 p.m. This event will provide an opportunity for attendees to engage with over a dozen mentoring programs, hear personal reflections from mentors and mentees, and learn about how mentoring amplifies change, one relationship at a time.
Mentor ONE child, Change TWO lives!
This event is free and open to the public Register here or scan the QR code.
What Does A Mentor Look Like?
Join The Alexandria Mentoring Partnership
Our collaboration works to support member organizations in maximizing mentor recruitment, screening, and training, and to ensure quality mentoring for all of Alexandria's youth. We are always seeking opportunities to engage both established programs and newer, start-up organizations.