Alexandria Mentoring Partnership (AMP)
The Alexandria Mentoring Partnership (AMP), formed in 2006, is comprised of a variety of local mentoring programs with the shared mission of ensuring that quality mentors and mentoring programs are available for Alexandria's youth and young adults in need. With guidance and resources from the Virginia Mentoring Partnership, AMP works to maximize mentor recruitment, screening, and training, and ensure best practice programs.
Page updated on
October 14, 2022 at 11:44 AM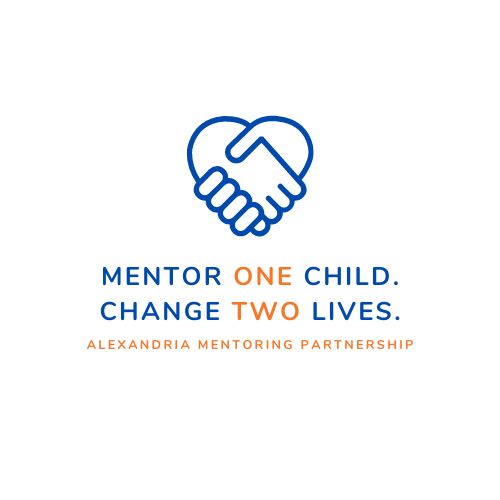 Become a Mentor
Mentoring is proven to decrease the risk factors associated with crime, substance abuse, teen pregnancy, poor school performance and gang affiliation.
The Alexandria Mentoring Partnership is currently seeking dedicated, caring and enthusiastic adults to serve the youth of Alexandria. Our City's children need you!
No prior experience is required, and we provide extensive training on how to be an effective mentor.
If you are interested in mentoring a child for at least one hour a week, submit a Mentor Interest Form, or contact the AMP Coordinator David Ulloa at 703.403.4218 or at mentoring@alexandriava.gov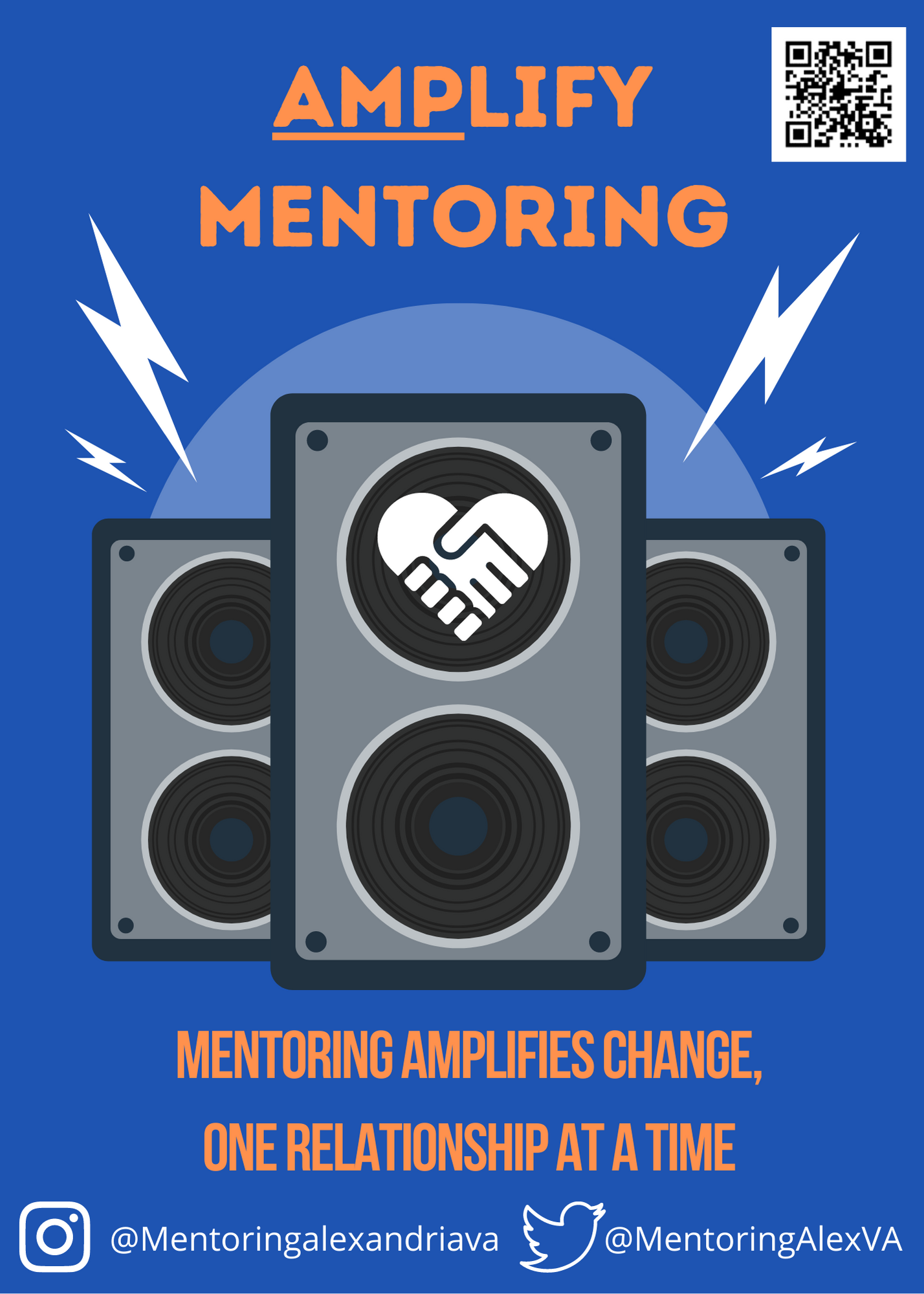 Mentor Events this Fall 2022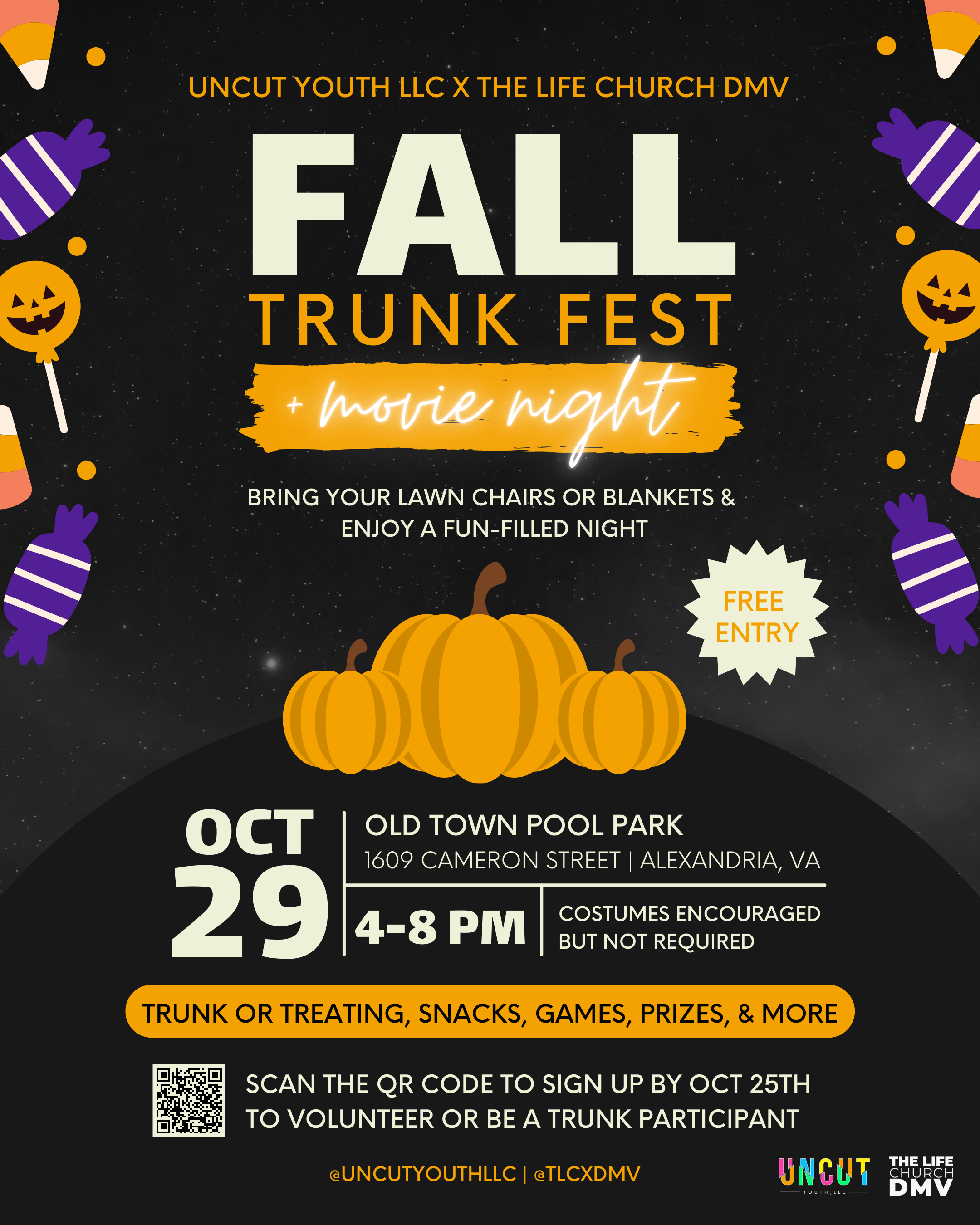 𝗨𝗡𝗖𝗨𝗧 𝗬𝗼𝘂𝘁𝗵 and 𝗧𝗵𝗲 𝗟𝗜𝗙𝗘 𝗖𝗵𝘂𝗿𝗰𝗵 𝗗𝗠𝗩 are teaming up to host a 𝗙𝗮𝗹𝗹 𝗧𝗿𝘂𝗻𝗸 𝗙𝗲𝘀𝘁 𝗮𝗻𝗱 𝗠𝗼𝘃𝗶𝗲 𝗡𝗶𝗴𝗵𝘁 on 𝗦𝗮𝘁𝘂𝗿𝗱𝗮𝘆, 𝗢𝗰𝘁𝗼𝗯𝗲𝗿 𝟮𝟵𝘁𝗵. Join us for a fun-filled evening of trunk and treating, food, fun, candy, a movie, and more! 
Be sure to 𝗯𝗿𝗶𝗻𝗴 𝘆𝗼𝘂𝗿 𝗹𝗮𝘄𝗻 𝗰𝗵𝗮𝗶𝗿𝘀 𝗮𝗻𝗱 𝗯𝗹𝗮𝗻𝗸𝗲𝘁𝘀 as we will conclude our Fall Fest with a cozy night on the lawn watching 𝗛𝗼𝗰𝘂𝘀 𝗣𝗼𝗰𝘂𝘀 𝟮!
𝗪𝗮𝗻𝘁 𝘁𝗼 𝗵𝗲𝗹𝗽 𝗺𝗮𝗸𝗲 𝘁𝗵𝗶𝘀 𝗲𝘃𝗲𝗻𝘁 𝗮 𝘀𝘂𝗰𝗰𝗲𝘀𝘀?  There are several opportunities to participate or volunteer. 𝗦𝗰𝗮𝗻 𝘁𝗵𝗲 𝗤𝗥 𝗰𝗼𝗱𝗲 𝘁𝗼 𝘀𝗶𝗴𝗻-𝘂𝗽.
What Does A Mentor Look Like?
Join The Alexandria Mentoring Partnership
Our collaboration works to support member organizations in maximizing mentor recruitment, screening, and training, and to ensure quality mentoring for all of Alexandria's youth. We are always seeking opportunities to engage both established programs and newer, start-up organizations.