Mental Health and Substance Use Disorder Residential Services
Information about Mental Health and Substance Abuse residential services.


Page updated on
March 8, 2022 at 9:57 AM
Mental Health and Substance Use Disorder Residential Services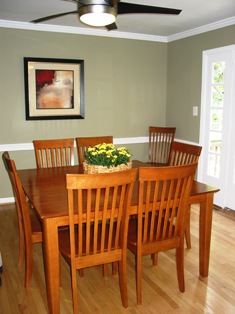 Mental Health and Substance Use Disorder Residential Services provides permanent or transitional living arrangements, support, supervision and training for persons with severe mental illness and/or co-occurring substance use disorders in a home-like environment that promotes personal growth, respect, recovery and hope. 
The philosophy of the Residential Program is that all persons deserve the opportunity to achieve the greatest personal and financial independence and quality of life possible. Through meaningful relationships and activities, individuals can take charge of and succeed in their recovery. The program empowers individuals to live independently though improving their daily living skills, which is essential for the individuals' sense of worth and control over their own life.
While living in Residential Program properties, all residents must participate in mental health and/or substance use recovery services.
General eligibility criteria include:
Resident of the City of Alexandria
At least 18 years of age
Diagnosed with a serious mental illness and/or substance use disorder
Currently receiving services from the Department of Community and Human Services
Residential Services offers short-term or long-term housing options in a group home or apartment setting. Short-term housing offers placements from 12 to 24 months. Long-term housing continues as long as the person needs the support and is actively participating in his/her personal service plan goals. The group home setting provides services for up to seven residents with 24-hour staff supports. The apartment setting is shared with one or two roommates and varying degrees of staff support are provided.  Residential Services also offers the Supported Living Program for individuals who live in their own home and require supports such as assistance with grocery shopping, enhancing home-care skills, or participating in recreational activities.
To be considered for the Residential Program, the provider making the referral for a client must wait until the Residential Team announces vacancies.  Announcements are emailed to all Alexandria CSB providers.  At this time, the provider may submit a completed "MH Group Home Priority Ranking Criteria Form" and the "Residential Referral Form" by the deadline.  
The Residential Team screens all applications. If the applicant is eligible, a residential screening interview is scheduled to discuss details of the programs. Once a person is accepted into the Residential Program, they will be guided through the admission process. A wait list is not maintained.
For more information, call 703.746.3456 and ask to speak with a member of the Residential Screening Committee.
Individuals with Disabilities (ID) Residential Program Video