Eisenhower Avenue Metrorail Station Pedestrian Crossing Improvements
Page updated on
May 13, 2022 at 5:13 PM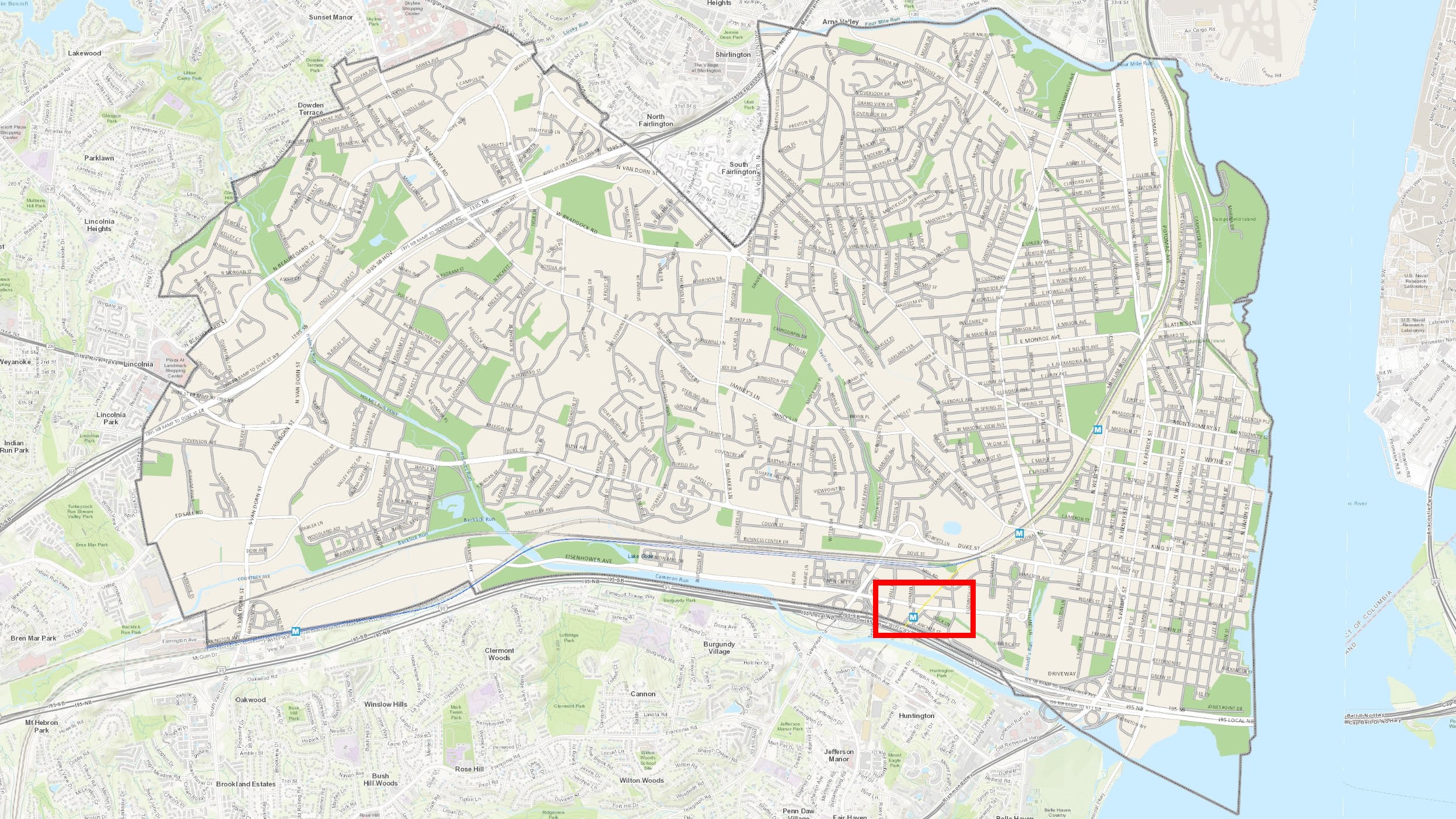 Project Overview
Phase: Design
Status: Active
Location: Eisenhower East
Managing Dept.: Project Implementation
Sponsor Dept.: Transportation & Environmental Services
Updates
The City of Alexandria would like to thank the community members who participated in the recent survey. Information on the survey results and initial design concepts will be shared this summer.
Project Description
The City of Alexandria is making improvements to the pedestrian crossing infrastructure along Eisenhower Avenue immediately adjacent to the Eisenhower Avenue Metrorail Station. This project was identified as a high priority improvement in the Eisenhower East Small Area Plan adopted by Alexandria City Council on March 14, 2020.
This area has experienced an increase in the number of pedestrians due to high-density residential developments north of the station, plus staff and visitors of the U.S. Patent and Trademark Office, National Science Foundation (NSF), and WMATA's Virginia facility. Pedestrian traffic will continue to increase as the mixed-use additions to Hoffman Town Center and other planned developments are completed.
Improving the crossing is vital for pedestrian safety and accessibility of the Metrorail Station, and overall connectivity between the station and other areas of Eisenhower East.
Project Schedule
Design
January 2022 - January 2023
Construction
Procurement: February 2023 - July 2023
Execution: August 2023 - April 2024
Design
Design Status
Conceptual Design
Public Engagement
During April and May 2022, the City of Alexandria collected community input on the experience of crossing Eisenhower Avenue within the immediate vicinity of the Eisenhower Avenue Metrorail Station. The information collected will be used to inform the project site selection and initial design concepts. The survey results and conceptual designs will be shared at a community meeting in early Summer 2022. Information on the community meeting will be posted here once it is available.
Additional Information