City of Alexandria Hires Ebony Fleming as Director of Communications  
Page updated on
September 20, 2022 at 12:30 AM
City of Alexandria Hires Ebony Fleming as Director of Communications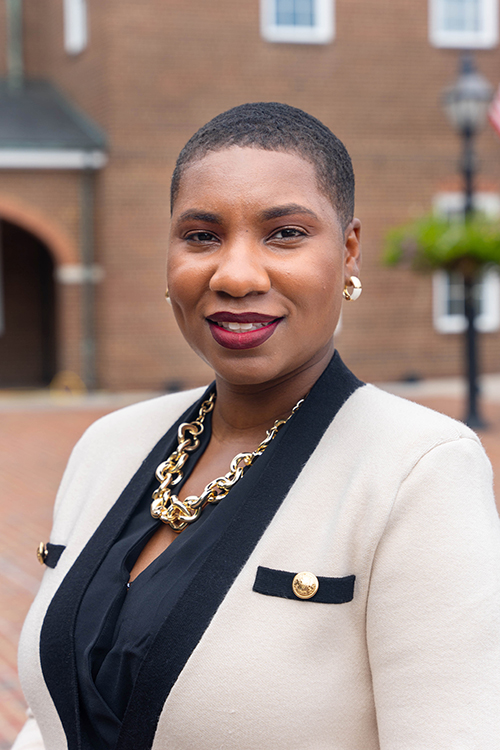 For Immediate Release: September 6, 2022 
Alexandria City Manager Jim Parajon has announced that Ebony Fleming will serve as the City of Alexandria's Director of Communications and Public Information effective September 6. 
"We're working to build an Office of Communications which tells our City's story, fosters meaningful relationships in our community, and reaches all Alexandrians where they are. Ms. Fleming brings more than 15 years of experience implementing resident-centric communication strategies in the greater Houston, TX and Norfolk, VA areas to Northern Virginia. We look forward to her leadership in strengthening our vision for creative, accessible, and equitable citywide communications," said Jim Parajon, City Manager.
Fleming's early career started in broadcast news at WTKR NewsChannel 3 in Norfolk, VA while earning her bachelor's of journalism from Norfolk State University. She held several positions during her tenure, including producing the #1 midday newscast reaching approximately 1.7 million viewers.  
After relocating to Houston, TX, and earning her master's of public policy from the University of Houston, she served as the Public Information Officer with the Harris County District Attorney's Office, leading the dissemination of community-focused communications through media relations. 
Prior to joining the City, Fleming served as the Director of Communications for BakerRipley, the Houston region's largest social services nonprofit which serves more than half a million residents annually. During her tenure, she led strategic communications for the nationally recognized organization, including its launch of the COVID-19 rental assistance program.  
In her role with the City's Office of Communications and Public Information, Fleming will oversee the development of the City's strategic communications plan and expansion of the City's Language Access Program.  
For inquiries from the news media only, contact the Office of Communications & Public Information at newsroom@alexandriava.gov or 703.746.3969. 
                                                                                       # # # 
This news release is available at alexandriava.gov/go/3938