City of Alexandria Hires Janet K. Manuel as Chief Human Resources Officer 
Page updated on
October 26, 2022 at 12:30 AM
City of Alexandria Hires Janet K. Manuel as Chief Human Resources Officer 
For Immediate Release: Tuesday, October 12, 2022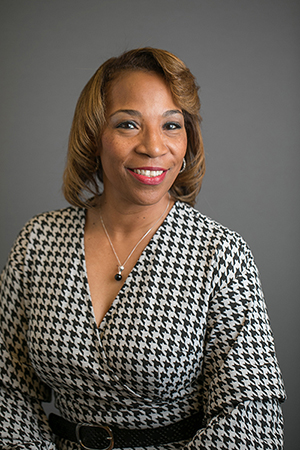 Alexandria City Manager James Parajon announced that Janet K. Manuel will serve as the City of Alexandria's Chief Human Resources Officer, effective October 31. 
"Ms. Manuel brings more than 20 years of experience in workforce management across the public and private sectors. She has been a consistent voice on the national stage in equitable human resources practices, and I welcome her leadership as the City of Alexandria works to become the employer of choice," said James Parajon. 
Manuel served as the Director of the Department of Human Resource and Civil Services & EEO/Diversity and Inclusions Officer (CHRO) for the City of Pittsburgh, which employs over 3,500 employees. During her tenure, she focused on implementing processes, policies, and benefits which showcased the City as a city for all. This included creating an environment not only focused on the hiring of diverse candidates and implementation of robust sourcing strategies, but also on benefits and policies which elevated the focus of diversity, equity, and inclusion, which would make the workplace culture better for all. 
In addition, Manuel led employment and training opportunities for city residents through the Pittsburgh Partnership in conjunction with the Pennsylvania Department of Human Services' Employment and Retention Network (EARN). 
Prior to working in municipal government, she served as Vice President, Director, Regional Manager, and Manager of Human Resources for Fortune 500 companies, as well as a local nonprofit company. 
Manuel has been recognized as a 2022 Top 100 HR Professional by the National Diversity Council. She is a past recipient of the Seven Seals Award by the U.S. Department of Defense for her leadership and initiative in support of the men and women who serve America in the National Guard and Reserve. She is also a past recipient of a top 50 African American Women of Excellence for Greater Pittsburgh and the Most Powerful and Influential Women award from the Pennsylvania Diversity Council for Greater Pittsburgh. 
Manuel holds a Bachelor of Business degree from Cameron University and a Master of Science degree in Organizational Studies with a dual concentration in Leadership and Employee Relations from Robert Morris University. She also holds a SHRM-CP designation from the Society for Human Resource Management (SHRM), and a PHR designation. 
For inquiries from the news media only, contact the Office of Communications & Public Information at newsroom@alexandriava.gov or 703.746.3969. 
                                                                                       # # # 
This news release is available at alexandriava.gov/go/4051.