Camps
The Department of Recreation, Parks and Cultural Activities offers diverse and fun filled camp programs for youth ages 2-17. There's something for every interest!
Page updated on
March 14, 2023 at 2:27 PM
2023 Summer Camps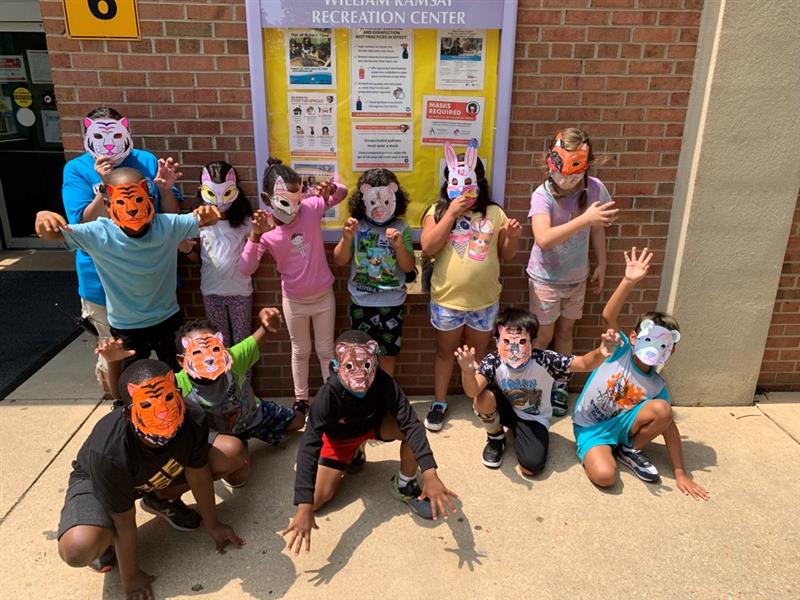 RPCA will offer full day and half day summer programs at several locations throughout Alexandria for children ages 3-18. The programs will run for eleven weeks beginning on June 5 and ending on August 18 and will take place Monday through Friday, times vary depending on the program. It is the goal of the City of Alexandria to offer affordable camp programs for all families. The programs will work with the City of Alexandria Health Department to determine best practices for keeping all campers and staff safe and healthy. 
Registration for the 2023 Summer Camp season is open now. Visit alexandriava.gov/Recreation for updates about additional summer program options.
Learn What Parents Say About Alexandria Camps
"I wanted to write a quick note to acknowledge the absolutely amazing summer camp offerings that were provided to City residents this summer. My wife and I have lived in the City for 11 years and have three young children. This summer our children participated in about 6 camps offered through the Recreation Department and we could not have been more impressed. We truly could not have been more happy, and our children absolutely loved their camps."
"We are so thankful for the efforts of your swim camp staff in providing just the right balance of challenge and encouragement for our granddaughter. Her improvement in both skills and attitude by the end of camp were both easily discernible and very gratifying.  It was clear that your staff went the extra mile to make sure each day was both fun and filled with opportunities for learning for the kids."
"Our daughter absolutely LOVED the Tadpole camp at the Buddie Ford Nature Center. She especially loved the nature walks to the water. Keep up the great work over there!"
"I'm so thankful for this phenomenal program, this group of employees truly believes in "No One Left Behind" and they are committed, dedicated, energetic, enthusiastic, motivated, as well as passionate about what they deliver. The individual impact they have on lives is just priceless. They have made modifications after modifications to programs to ensure that my child and individuals of all abilities have an equal opportunity to enjoy programs, services, and activities."
"The staff are dedicated to no return in providing the highest quality of programs that are inclusive and accessible that meet social, intellectual and recreational needs of my daughter. They have taken the steps to remove barriers to participation in program and services. They go above and beyond to improve the overall quality of life and safeguard of my child every day. "
"I saw my daughter swimming today on the last day of Making Waves Swim Camp. WOW!!! So much improvement over such a short time!! She had a wonderful time this week. Many thanks to your team for providing such a wonderful camp that is not only fun, but is also teaching a valuable life skill. She came home happy, hungry, and tired every day!!!"
Spring Break Camps
Our Spring Break Camps offer a variety of activities for school aged children to participate in during their week off from school.
Spring Break Camp Offerings