Vision Zero Community Engagement
Page updated on
January 15, 2022 at 11:56 AM
Vision Zero Public Input
On November 8, 2017, the City released draft versions of the Vision Zero Action Plan and the Alexandria Police Department's Traffic Safety Plan for public review and comment. The City received nearly 200 comments on the plan and 86% of people who viewed the plan supported it.   The development of these two plans highlights the City's commitment to providing safe streets for all users and reducing fatalities and severe injuries on the roadways.  The Action Plan outlines how the City will achieve Vision Zero by 2028.  The final plan will be presented to City Council on December 12 and will be recommended for adoption on December 16. 
Over 1,000 residents, visitors, employees, and business owners were engaged in the Vision Zero Action Plan process.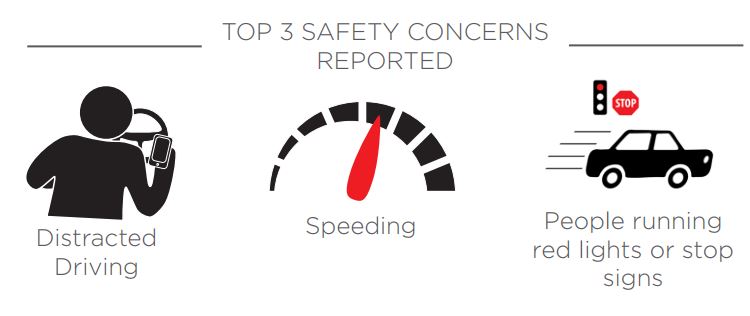 The public noted nearly 700 safety concerns on the Interactive Map.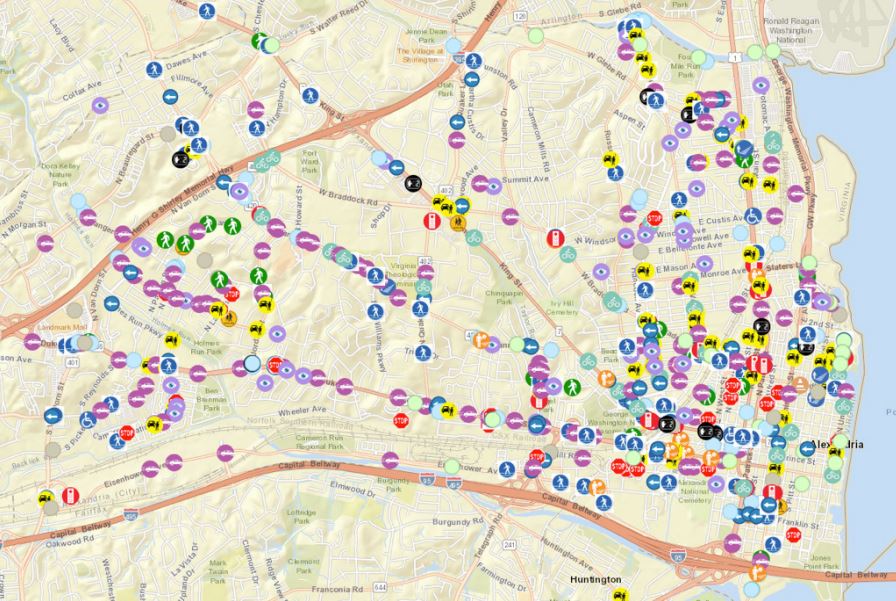 PREVIOUS MEETINGS & EVENTS:
Alexandria's Vision Zero Policy was recently discussed at the following meetings:
11/15/2017 - Transportation Commission Public Hearing - Draft Action Plan 
11/08/2017 - Draft Action Plan Release for public comment
11/09/2017 - Lights for Bike and Vision Zero Safety Event 
10/24/2017 - City Council - Oral Update on Vision Zero
10/18/2017 - Transportation Commission Oral Update 
9/20/2017 - Transportation Commission - Vision Zero Action Plan Framework
1/24/2017 - City Council - Adoption and Endorsement of Policy 
1/18/2017 - Transportation Commission (Public Hearing) - Endorsed Policy  
12/8/2016 - City Council Legislative Meeting - Oral Report on Pedestrian Safety 
11/16/2016 - Transportation Commission Subcommittee - Review and edits of Policy 
10/1/2016 - Federation of Civic Associations - Briefing
9/1/2016 - Transportation Commission  - Policy development
The Vision Zero team went out in the community to listen and understand the challenges to safely moving around Alexandria at the following unannounced street meetings:
6/7/2017 - T.C. Williams High School
5/30/2017 - Arlandria (3700 Mount Vernon Avenue & Cora Kelly Recreation Center)
5/25/2017 - Giant on South Van Dorn Street
5/23/2017 - Mark Center Transit Center
5/22/2017 - Braddock Road Metrorail Station
5/20/2017 - Old Town Farmers Market