Sheriff's Community Academy
Explore the role of the Sheriff's Office in Alexandria's criminal justice system by participating in the Sheriff's Community Academy, an informative four-week experience on Saturday mornings.
Page updated on
October 11, 2023 at 8:24 AM
Sheriff's Community Academy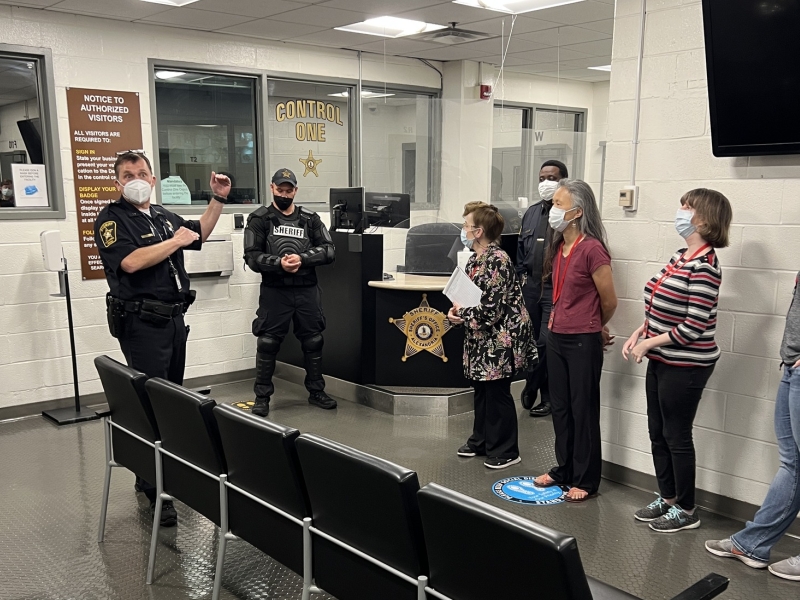 Registration for the Fall Session of the Sheriff's Community Academy is now closed.
Classes are a combination of presentations and interactive activities. Class topics will include jail operations, judicial and special operations, civil process and warrant service, and inmate services and programs. Participants will tour the Adult Detention Center and the Alexandria Courthouse.
Classes are held Saturday mornings at the William G. Truesdale Adult Detention Center, 2003 Mill Road, in Alexandria, with the next session to be held in fall 2023. The class will meet from 9 a.m. to 1 p.m. on Saturdays on September 9, 16, 23 and 30 with a graduation event on October 7.
The curriculum covers core elements that are essential for participants to gain a greater understanding of the Sheriff's Office operations. As a result of their participation, residents will be able to better comprehend the vital and unique role that the Sheriff's Office plays in the community's public safety. The Sheriff's Office is simultaneously able to acquire a greater understanding of the views and concerns of the community through an enhanced relationship with the public.
The academy is offered free of charge. Participants must 21 years of age and live or work in the City. Criminal history checks will be conducted on all applicants for final approval of acceptance.
Participants will explore Sheriff's Office operations, engage with staff, take part in demonstrations, and tour the Adult Detention Center and Alexandria Courthouse. In the past, participants have learned about jail operations, court security, transportation of inmates, civil process, inmate classification and services, facility support, equipment, and training. Staff gave presentations and provided demonstrations and Community Academy members were encouraged to ask questions and participate in several hands-on activities, including pepperball gun training, operating Project Lifesaver tracking devices, and taking a polygraph examination.
For more information, email Sergeant Victor Ignacio at victor.ignacio@alexandriava.gov or call 703.746.5013. Visit City of Alexandria Academies to learn about other community academy opportunities.
For reasonable disability accommodation, contact candra.callicott@alexandriava.gov or call 703.746.5115, Virginia Relay 711.
Sheriff's Office Community Academy Snapshots
Academy members learn about the role and operations of the Sheriff's Office by visiting the Detention Center and Courthouse, speaking with Office staff and participating in hands on activities.
Fall 2023 Class
Members of the Fall 2023 class are Judith Baer, Kenith Booker, Paul Bridge, Joao Paolo Costa, Audrey Cunningham, Rhea Joseph, Wenda Joseph, Gustavo Maristany, Vanessa Moore, Luis Morales, Abdullah Noorzad, Michael Radt, Madeline Ridgway, Joseph Swartz, Nechelle Terrell and Shelia Washington.
Spring 2023 Class
Members of the Spring 2023 class are Jordan Bedford, Christine Tampio, Francisco Delgado, Matthew Laforest, Kathleen Lowy, Carol Maggio, Kira McFadden, Janice McLean, Salvador Rizzo, Michele Walz and Avanda Williams-White.
Fall 2022 Class
Members of the Fall 2022 class are Karl Bach, Charlyne Braxton, Chia Chang, Dr. Evgenia Kontosthenous, Michael Kutner, Heather Lisy, Peri Kate Navarro, Amanda Tharpe, Maria Vilches and Shenna Williams.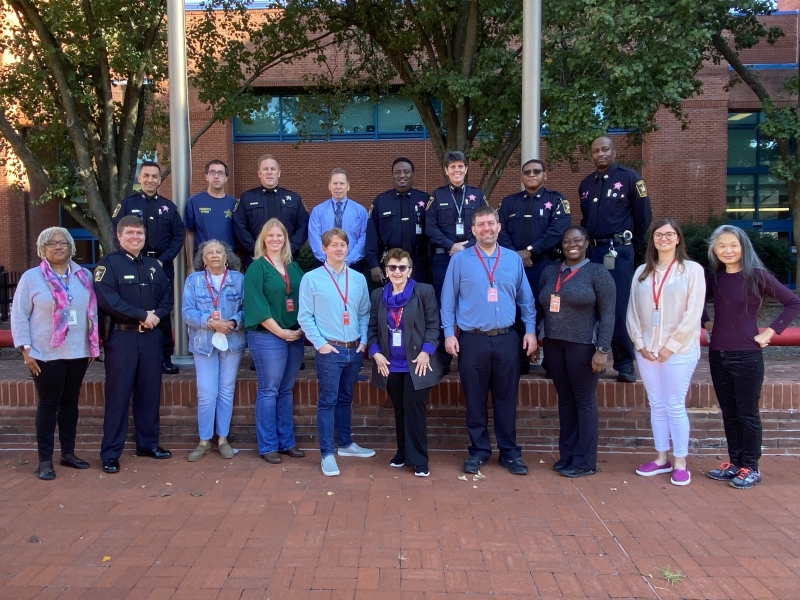 Fall 2019 Class
Members of the Fall 2019 class are Virginia "Ginny" Franco, Sean Gallagher, Jonathan Hersch, Patricia Hilgard, Celine Hopkins, Norman Lodato, Patrick "Pat" Malone, Jenny Mamani Gutierrez, Radiah McLean, Michael O'Day, Brittany Ripper, Diana Rodriguez, Claritza Santiago, Rebecca Siegal, Allison VanOcker, Stacey Walker and Laila Ziayee.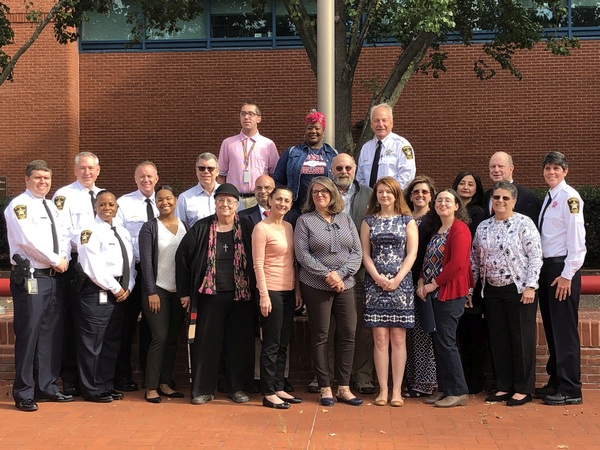 Spring 2019 Class
Members of the Spring 2019 class are William "Keith" Davis, Joan de la Iglesia Barriga, Shawna Gary, Kadysia Gibson, Taylor Ham, Jennifer Johnson, Julie Keegan, Glenn Klaus, Susan Koscis, Dan Koslov, Joseph Moore, Brigitte Perrussot, Cullen Prall, Sylvia Salamanca, Gilan Shamir, Theresa Simpson, Ajashu Thomas, Israel Vinolas-Coppin, Thomas Walczykowski and Matthew Worner.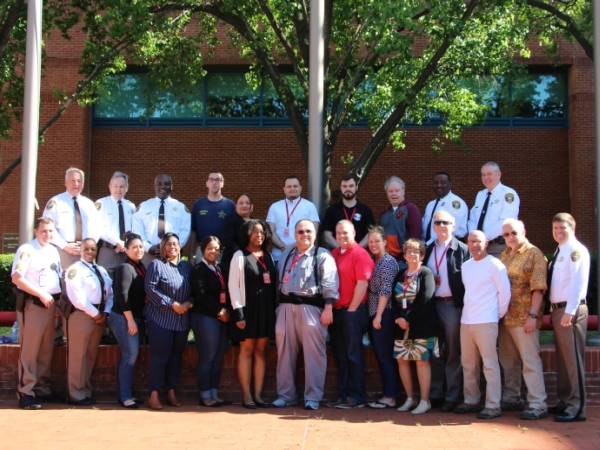 Fall 2018 Class
Members of the inaugural class are William Berridge, Anne Bradford, Jacqueline Bridges, Craig Bucher, Rosa Byrd, Charlene Campbell, Susan Coit, Shenise Foster, James Grenall, Arnela Hadzisulejmanovic, George Harrison, Stephen Johnson, Dexter Keyes, Sharon Negash, Ellen Nelson, Martha Payne, Colleen Stover, Timothy Walker, Steven Weachter, and Michael Wolfson.