Municipal Broadband Project Construction
Page updated on
Sep 19, 2023 at 11:37 PM
Project Overview
PHASE: Construction
STATUS: Active
LOCATION: Citywide
Project Description
The City is constructing its own fiber backbone infrastructure (broadband network) to support broadband services among the City's public institutions, including schools, libraries, public safety buildings, and other City facilities.  The current institutional network, or " I-Net," which was the first network of its kind in Virginia, now connects nearly 90 municipal and educational facilities and is largely leased from Comcast.
In addition to improving connectivity among City facilities and sites, the Municipal Fiber project will create potential partnership opportunities to expand consumer choice and increase available speeds for broadband services available in Alexandria. In response to consistent feedback regarding the lack of options for cable television and broadband Internet services, the City has actively pursued other potential providers. With the construction of the new fiber optic network, the City is planning to seek new partners who could lease excess conduit space to provide broadband service to residents and businesses. This would allow all providers to compete fairly and would encourage providers to offer consumer services. 
Because digging and burying conduit is a significant cost of building a fiber network, the City is taking all reasonable opportunities to lay conduit wherever current digging projects are already underway and align with the municipal fiber construction. This approach strives to avoid unnecessary impacts on neighborhoods and businesses.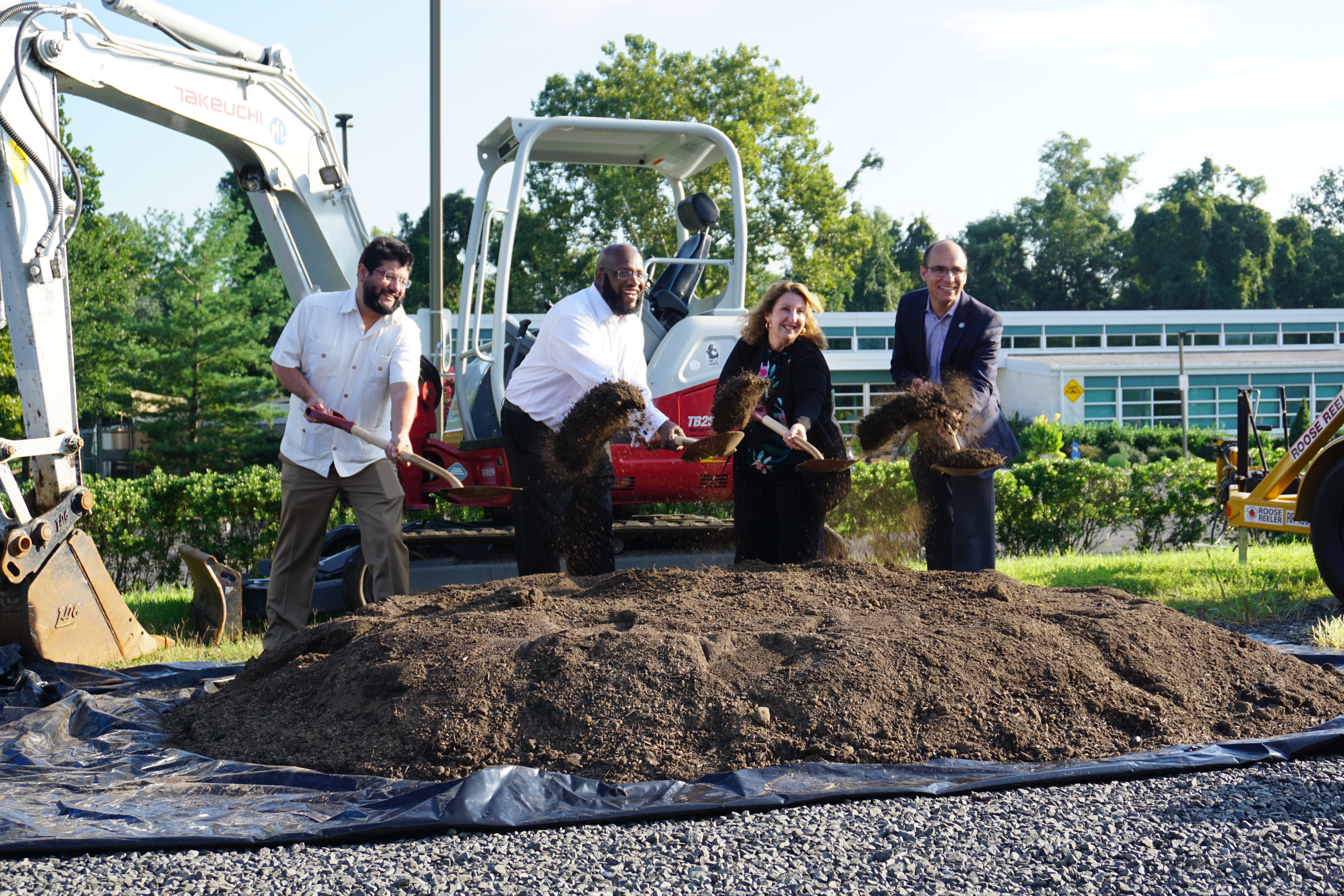 Project Activity
August 2021 - On Monday, August 23, the City broke ground on construction of the Municipal Fiber Network in front of the Animal Welfare League of Alexandria's Vola Lawson Animal Shelter - one of the project's first four construction sites. 
April 2021 - The City has awarded the contract for the construction of the Municipal Fiber Network to Jones Utilities Construction INC. Construction is anticipated to begin in summer and will take approximately four years to complete. Procurement details can be found here; the bid number is 938. 
 August 2019 - The system backbone design is complete. This design addresses the City's connectivity for City buildings, public schools, libraries and public safety communication needs. The project schedule was adjusted to allow time to explore opportunities to maximize the impact of the City's investment in fiber, by modifying the design to align with the City's Smart Mobility transportation improvement initiatives. The Invitation to Bid (ITB) is now anticipated to be posted in the coming weeks.  Vendors may register their interest in responding to the ITB online. Resources: City backbone map,  City facilities list
Project Schedule
Construction Phase:
Start Date: August 23, 2021
End Date: February 6, 2025 (Anticipated)
ACTIVE CONSTRUCTION SITES
Two Week Look-Ahead: 09/18/2023 to 09/29/2023
Drilling                             
Mill Rd. between Eisenhower Ave. and the Alexandria Sheriff's Office
Placing Handholes
Mill Rd. between Eisenhower Ave. and Alexandria Sheriff's Office

Hooffs Run Dr.
​​​​​​ISP
No activity during this period.
Placement of Fiber Optic Cable
No activity during this period.
CONSTRUCTION IMPACTS
Access to buildings, driveways, and parking lots will be maintained at all times.
Crews will be on-site to direct traffic during construction hours.
Additional Information