Alexandria West Community Planning Process Kick-Off Meeting (Virtual)
Page updated on
October 26, 2022 at 12:57 PM
Ver esto en español,  ይህንን በአማርኛ ይመልከቱ,  عرض هذا باللغة العربية  
Alexandria West Community Planning Process Kick-Off Meeting (Virtual)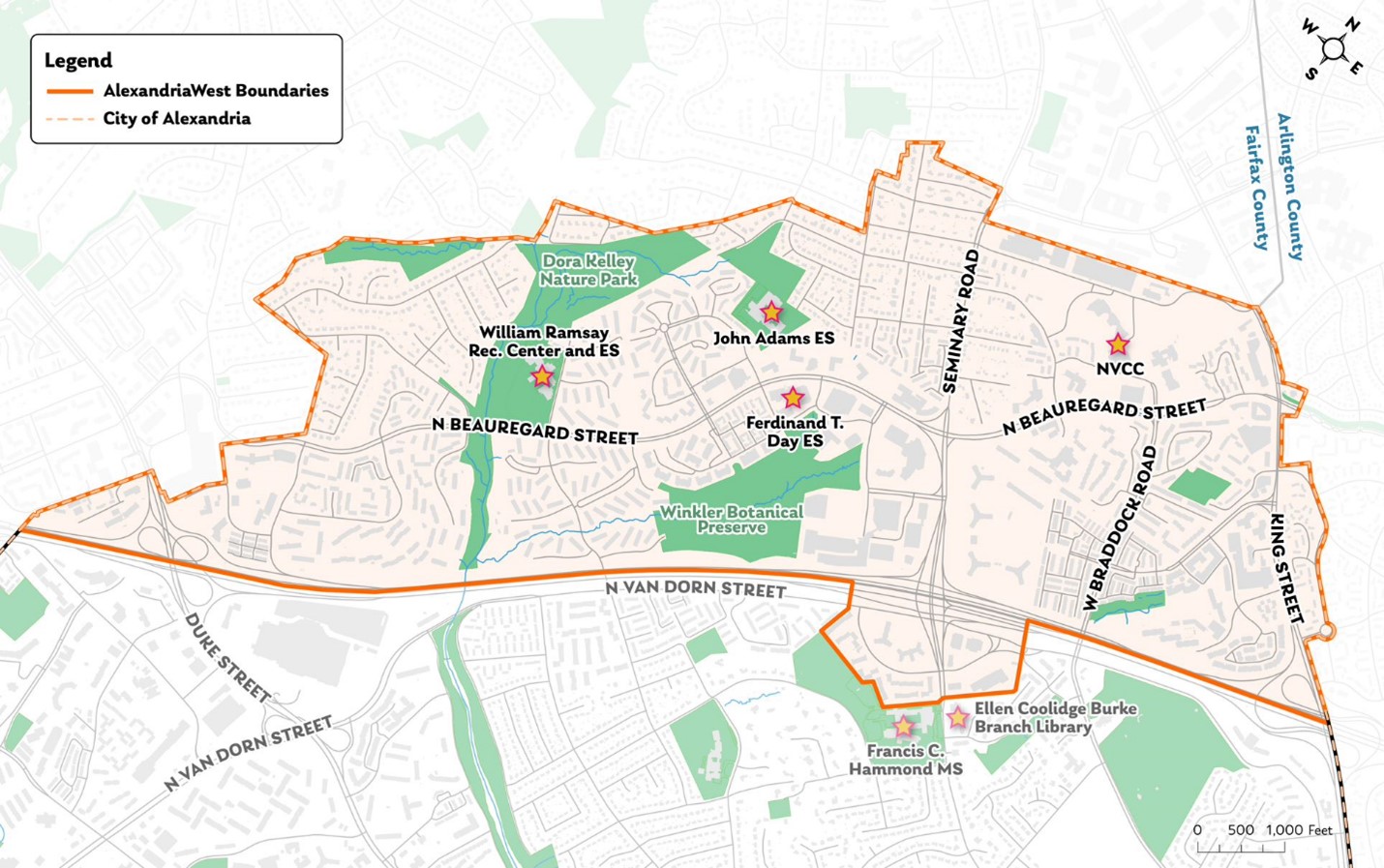 On Tuesday, November 15 at 7 p.m., community members, businesses and organizations are invited to attend a virtual kick-off meeting launching the City's 18-month Alexandria West planning process. 
A recording of the meeting will be posted online for anyone unable to join on the 15th. Additionally, in-person events in the community will be held in the following weeks to share the same information presented during the kick-off meeting and receive input from community members. A list of pop-ups open to the community is available on the project website and will be updated with new events, as well as any changes due to weather or other circumstances. Interpretation services in Spanish, Amharic and Arabic will be provided. 
This planning process will engage the community to create a vision for the area's long-term future and explore topics such as housing affordability, equity, culture, land use, mobility, pedestrian and cyclist safety and accessibility, and connecting existing and future open spaces.  
The November 15 meeting can be accessed through the following: 
Meeting ID: 942 7239 2659 
Passcode: 356941 
Dial-in:  301.715.8592 
Interpretation services in Spanish, Amharic and Arabic will be provided. 
We are also reaching out to larger residential properties in Alexandria West to host in-person pop-ups in their buildings. Please feel free to contact us with any questions.  
Information regarding these and future engagement opportunities will be posted on the project website, communicated through eNews and WhatsApp, and shared with community groups. 
For more information, visit alexandriava.gov/AlexandriaWest or contact Jose Carlos Ayala, Principal Planner, Department of Planning and Zoning, 703.746.3820, or connect through WhatsApp text messenger 571.358.7569. 
For reasonable disability accommodation, contact Lisa Chase, 703.746.3831, Virginia Relay 711.