Alexandria West Planning
This community planning process will begin in Fall 2022 to update the long-term vision for the 1992 Alexandria West Plan and integrate the 2012 Beauregard Plan as part of the process.
Page updated on
September 27, 2022 at 5:16 PM
Overview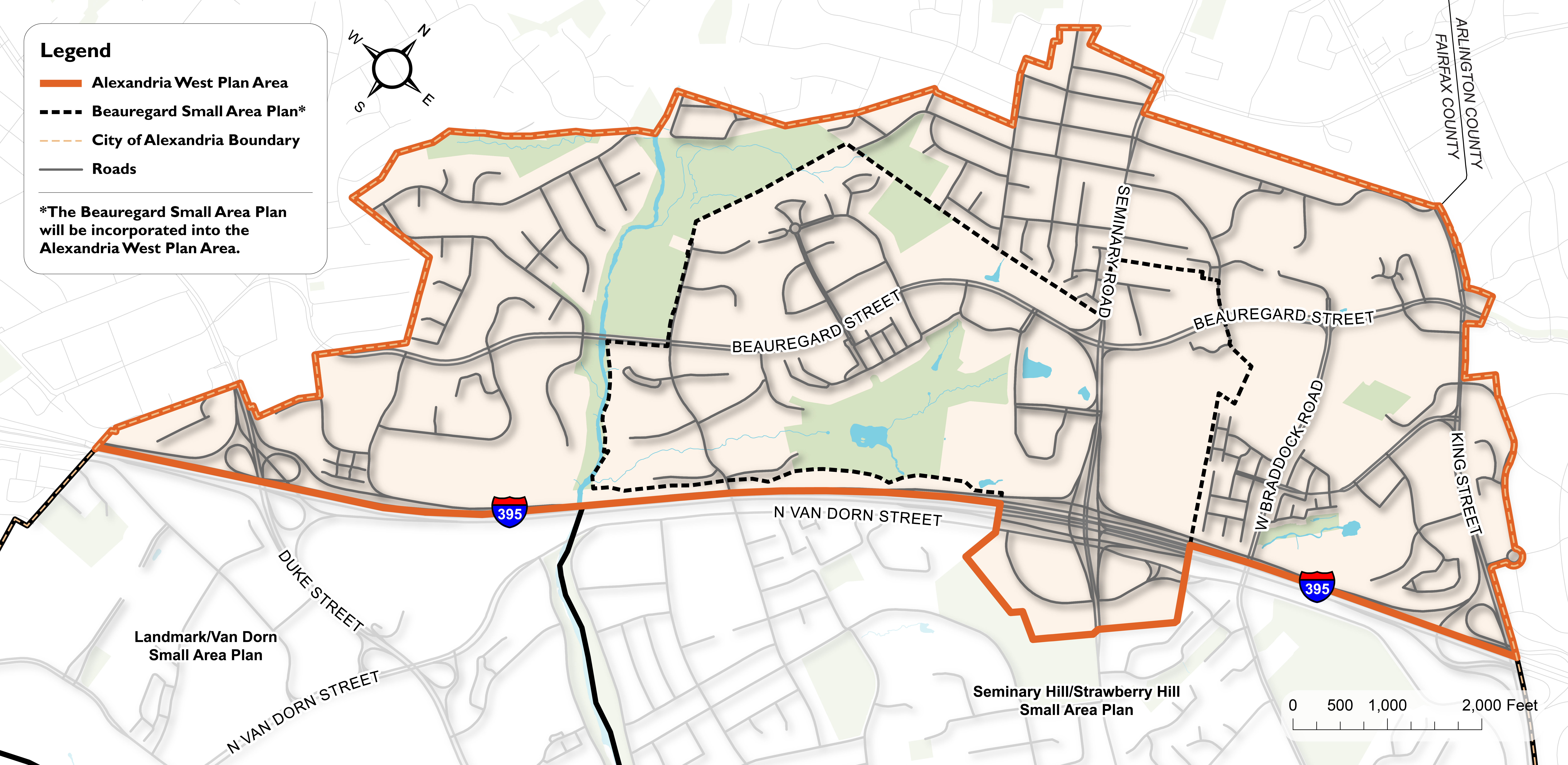 On Tuesday, June 14, the City Council adopted the FY 2023 Long-Range Planning Interdepartmental Work Program, which includes a community planning process being launched this fall to update the long-term vision for the 1992 Alexandria West Small Area Plan and integrate the 2012 Beauregard Small Area Plan. Recognizing that market demands and conditions, particularly for retail and office uses, have significantly changed since the adoption of these Plans, this planning process will engage the community to create an updated land use vision for the long-term future and explore topics such as land use, housing affordability, equity, mobility and connectivity, pedestrian safety and accessibility, and connecting existing and future open spaces. Translation and interpretation services will be provided throughout the process to ensure that all who wish to participate may do so. 
Over the summer, staff will be engaging with the community and stakeholders to get feedback on how best to structure the community engagement process. Anyone who wishes to share input is encouraged to contact staff below.  
Additional Materials and Resources
Questions or Feedback?
Contact Jose Carlos Ayala, Principal Planner, Department of Planning and Zoning, 703.746.3820, or WhatsApp text messenger 571.358.7569.