COVID-19 Exposure and Illness: When to Stay Home
If you test positive or you have been exposed to COVID-19, do not wait to take these steps! See below regarding updates to this page.
Page updated on
August 30, 2022 at 12:14 PM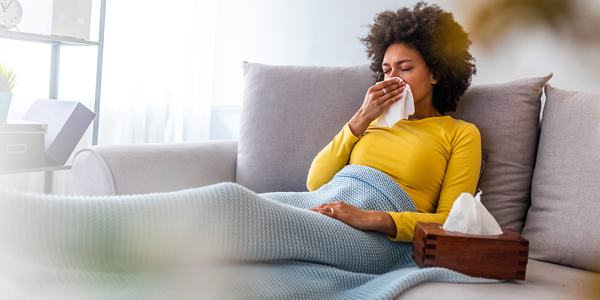 If you test positive or you have been exposed to COVID-19, take the following steps! Please note, guidance may be different if you are a student, teacher, or staff in a child care, K-12 school, or day camp setting; see the Virginia Department of Health Guidance for these groups to learn more. 
The CDC has released new guidance regarding exposure and quarantine, and this page is being updated to match those recommendations.
What to Do When You Test Positive for COVID-19
 Regardless of your vaccination status, begin isolation:
Day 1 to 5: Stay home and away from others.

If you have symptoms, day 1 is the first full day after your symptoms started.
If you never had symptoms, day 1 is the first full day after your positive test.

Day 6 to 10:

If you have no symptoms or your symptoms are resolving, you can leave your house. Continue to wear a well-fitting mask to reduce any risk of infecting others. If you have a fever, continue to stay home until 24 hours after your fever resolves.

Notify your close contacts.

 

Close contacts

are p

eople who were within 6 feet of you for more than 15 minutes in the two days prior to your symptoms or test date. Tell them "I recently tested positive for COVID-19, so you should get tested and wear a mask." 

If you attended an event or gathering, notify the organizer.
If you work, notify your supervisor.
If you attend school or other activities, notify the principal or designated COVID-19 contact person.

Ask for help if you need it in order to stay home during your isolation. You can get food, rent assistance, or other support by calling the Alexandria Health Department Hotline on weekdays from 9 a.m. to 5 p.m. at 703.746.4988

You can not "test out" of isolation. You cannot stop your isolation early, even if you test again and receive a negative result before five days have passed.
It is critical to monitor your symptoms after a positive test because while most people may have mild symptoms, COVID-19 can become severe regardless of age or underlying conditions. Seek medical attention immediately or call 911 if you develop trouble breathing, pain or pressure in the chest; new confusion; bluish lips or face; or inability to wake or stay awake. If you seek medical care, call ahead and tell them that you have COVID-19. If you are at risk for more serious complications and have a COVID-19 infection, contact your doctor or healthcare provider about treatment options for COVID-19.
What to Do When You Are Exposed to COVID-19
Regardless of your vaccination status or if you already had a prior COVID-19 infection, these are the next steps you should take after exposure:
Wear a

well-fitting mask

around others inside your home and indoors in public through day 10.

Watch for

symptoms

. If you develop symptoms, isolate immediately and follow

isolation guidance

.

Test

on day 6 if possible

(5 full days after exposure)

. If you test positive for COVID-19, follow the isolation guidance above.