Resilience Week VA 2023
Resources to help build resilience in our personal lives, families, work lives and community.
Page updated on
April 25, 2023 at 3:04 PM
Resilience Week VA!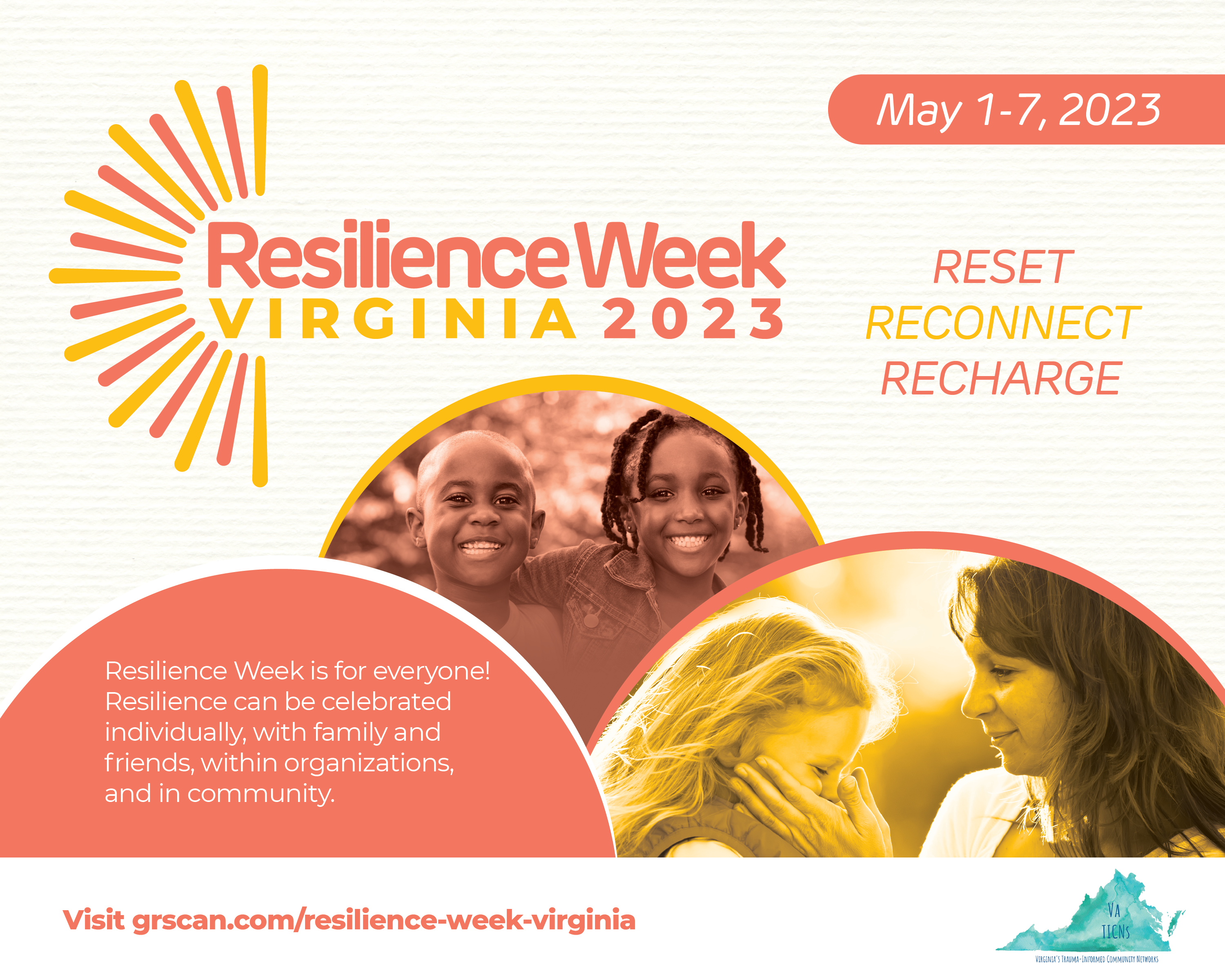 Resilience Week is for everyone!
Resilience can be celebrated individually, with family and friends, within organizations, and in community. Building resilience helps us and our community bounce back from difficult experiences. Resilience is rooted in connection and inspires creativity and care.
Celebrating resilience can look like engaging in self-care, taking a walk with a friend, building a community garden, planning wellness activities for your staff, hosting a workshop about trauma-informed approaches, engaging in a community art project, planning a community block party - the list goes on!
Resilience Week has been celebrated in Virginia during the first week of May since 2020. Led by Virginia's Trauma-Informed Community Networks (TICNs), communities across the state engage in daily activities organized around a theme that help build resilience in our personal lives, families, work, and community.
We are all leaders in this work, and there are so many ways to creatively celebrate this week and build resilience within your family, community, or workplace. Below are some ways to participate and get started. We're looking forward to seeing all the varied ways of celebrating resilience in Alexandria and throughout Virginia!
2023 Theme: Reset. Reconnect. Recharge.
Resilience Week Events
You can build resilience every day of the week! Just click on the images below to learn more and register for each day's events!
Resilience Week VA Gallery
So many ways you can build resilience...