Bicycling in Alexandria
Page updated on
September 18, 2023 at 5:30 PM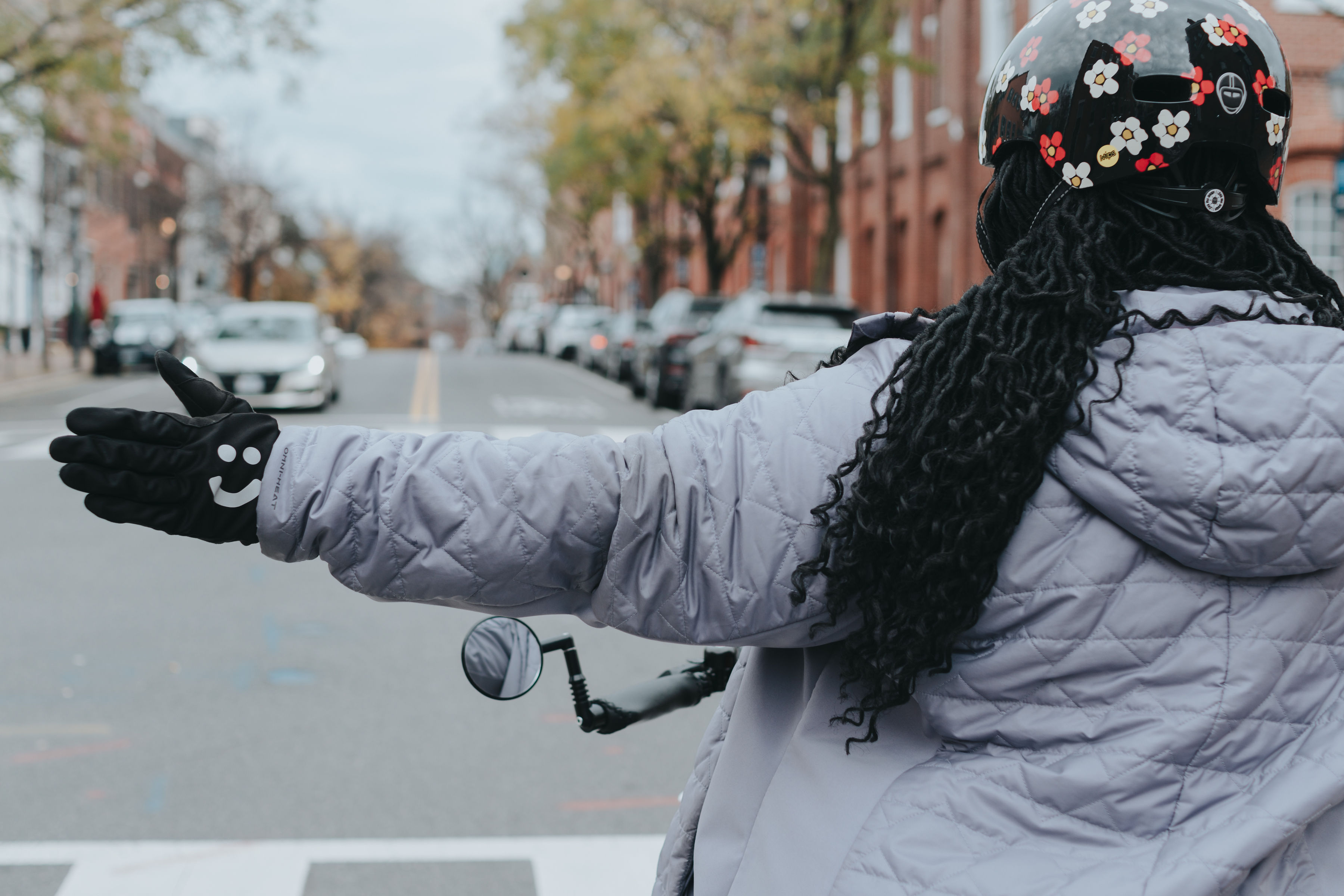 The City of Alexandria has long been committed to making cycling a safer and more convenient method for getting around. The City is committed to working with businesses, residents, and visitors alike to meet their infrastructure and non-infrastructure bicycle needs. The City's expansion of the Bikeshare program, installation and designation of new bike lanes and routes, as well as the continual installation of bicycle parking throughout the City are just a few of the initiatives that make the City of Alexandria a nationally recognized Bike Friendly Community.
The City of Alexandria is a wonderful place to cycle. With more than 49 miles of on-street bike lanes, shared lanes, and trails, using a bike to quickly, safely, and enjoyably get around has never been easier.
Bicycling Education
The Spring Learn to Ride classes will be starting soon.  Registration for April's classes will open in March. 
Learn to Ride Classes

| Class type | Month | Day | Date | Time | City | Location |
| --- | --- | --- | --- | --- | --- | --- |
| Learn to Ride | April | Saturday | 4/8/2023 | 10 a.m. - 1 p.m. | Alexandria | Four Mile Run |
| Learn to Ride | May | Sunday | 5/21/2023 | 10 a.m. - 1 p.m. | Alexandria | Jones Point Park |
| Youth Learn to Ride | May | Sunday | 5/21/2023 | 10 a.m. - 12 p.m. | Alexandria | Ben Brenman Park |
| Basic Skills Clinic | May | Saturday | 5/27/2023 | 10 a.m. - 12 p.m. | Alexandria | Four Mile Run/Jones Point Park |
| Trail Riding Basics | June | Sunday | 6/4/2023 | 10 a.m. - 1 p.m. | Alexandria | Ben Brenman Park |
| Confident City Cycling | June | Sunday | 6/25/2023 | 10 a.m. - 1 p.m. | Alexandria  | Jones Point Park |
Visit the WABA webpage to learn more and register for upcoming classes.
Ongoing Projects
E-bikes and Scooters on Trails
Electric bicycles or e-bikes and scooters have grown in popularity the past few years. This chart shows where you can ride e-bikes and scooters on the trails in our region.
Bicycle Parking
The City of Alexandria is working to increase the number of bicycle parking locations throughout the city. City crews annually install over 100 new spaces, typically at the request of citizens or businesses. Many more spaces go in each year as part of new development. Learn more at alexandriava/gov/BicycleParking. 
Trail Projects
Mount Vernon at East Abingdon Drive  
Bicycle Code in Alexandria
On June 25, 2013, City Council adopted changes to the bicycle section of the City Code, Chapter 7 of Title 10, to be consistent with the State of Virginia code and neighboring jurisdictions codes.  The updates to the code are also consistent with the City's Council's Strategic Plan goal to ensure safe and accessible travel for pedestrians, bicyclists, transit users, and motorists on Complete Streets, as well as with the City's Complete Streets Policy.  The revised code:
Removes the bicycle registration requirement because the National Bike Registry is now utilized nationally to register bicycles
Makes the City Code consistent with the State code regarding how bicycles are operated on the roadway
Allows bicycle riding on sidewalks unless a sign is posted prohibiting it.  A person riding a bicycle on a sidewalk shall yield to pedestrians and give an audible signal.
Bicycle riding on sidewalks is prohibited on King Street, from West Street to the Potomac River, and on Union Street, between Prince Street and Cameron Street. 

Alexandria is a bike friendly community! Learn more about this designation, awarded by the League of American Bicyclists, at bikeleague.org.