Children & Youth Community Plan
The Children & Youth Community Plan (CYCP) establishes long-term, community-wide priorities for youth and the specific action steps necessary to realize those priorities through the coordination, alignment and delivery of effective services to all Alexandrian children and youth from birth to 21 years-old and their families.
Page updated on
May 26, 2023 at 2:45 PM
Additional CYCP Materials
Unified Planning Among Key Organizations to Improve Lives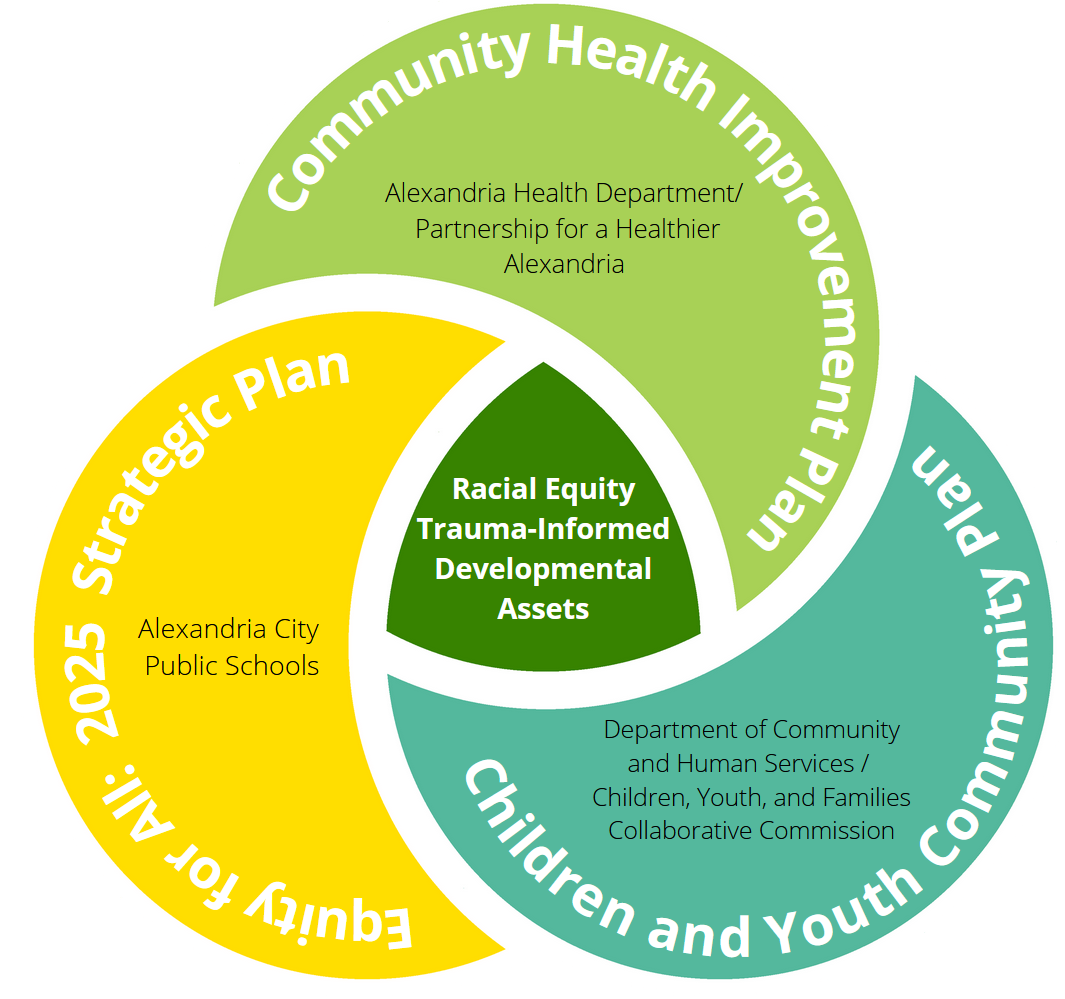 Alexandria prides itself on being a concerned, caring and engaged community – one which works collaboratively for the benefit of those who live here and the larger public interests. Alexandrians view themselves individually but also, as part of this larger collective wishing to improve the lives of all who live in the city.
In 2019, the "perfect storm" of opportunity presented itself when the timing of revisions to three major city-related plans coincided – the Alexandria City Public Schools' (ACPS) Strategic Plan, the Department of Community and Human Services' (DCHS) Children and Youth Master Plan (CYMP), and the Alexandria Health Department and the Partnership for a Healthier Alexandria's Community Health Improvement Plan (CHIP). These organizations established a Unified Planning Team in the spring of 2019 and found partnering to develop their plans collectively provided added value to each through the opportunity to maximize collective community engagement, use and focus on the most important data, and focus on shared outcomes.
The result of working together, instead of in isolation, should prove beneficial to all in Alexandria and serve as a model for future efforts in our community. We invite you to view the outcome of this unified planning work here.
While developing these plans is important, implementing them successfully is even more important. As a result, the Unified Planning Team will evolve into a Unified Implementation Team to continue the partnership during implementation of these plans over the next five years and continue to ensure alignment of actions, collective community engagement, use of data, and sharing of resources, when possible.