News and Media
Latest news from Code Administration.
Page updated on
January 12, 2022 at 11:19 AM
Stay Connected Through eNews!
Get the latest news from the Department of Code Administration delivered directly to your email by subscribing to eNews. After you create an eNews account, you can choose one or both of our current subscription choices: "Code Enforcement Updates" and "Construction/Permitting Requirements".
"The Code Connection" - Code Administration's Newsletter
Welcome APEX - Alexandria's New Permitting and Land Use Management System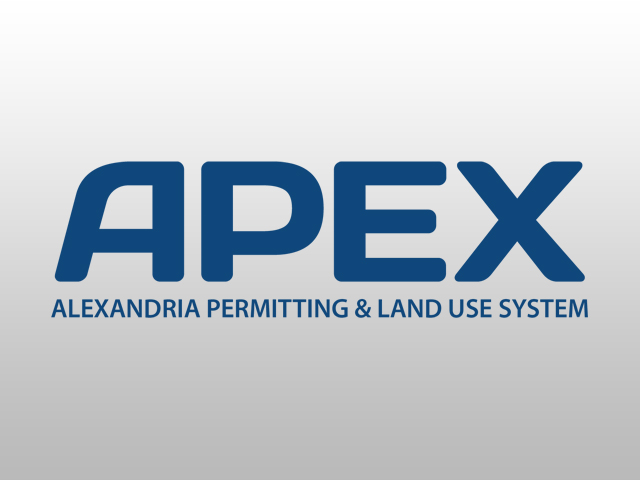 On November 4, 2019, the City launched its new multiple departmental permitting and land use management system. The system is designed to  improve the customer experience, and make it easier to apply for and obtain permits and approvals electronically.

APEX allows, you, our customers, to apply for permits and development plan reviews, to attach supporting documents and to submit payment from computers or mobile devices, eliminating the need to make trips to City Hall.  

Some features of APEX include:

Electronic application, plan submission and review for permits and land use applications.
Improved communication between staff and customers.
Real-time status tracking for permit and land use applications.
Advanced search capabilities.
Online inspection scheduling, tracking and updates.
Online payments.