Volunteering at Alexandria History Museum at The Lyceum
The staff of Alexandria History Museum at The Lyceum is small, yet we offer many activities and programs that enable the public to enjoy Alexandria's history. Many of these activities are volunteer-staffed--can you help us? Most of our volunteer opportunities take place during our weekday opening hours. Please contact our Volunteer Coordinator about opportunities available on other days.
Page updated on
May 23, 2022 at 10:21 AM
Volunteering at Alexandria History Museum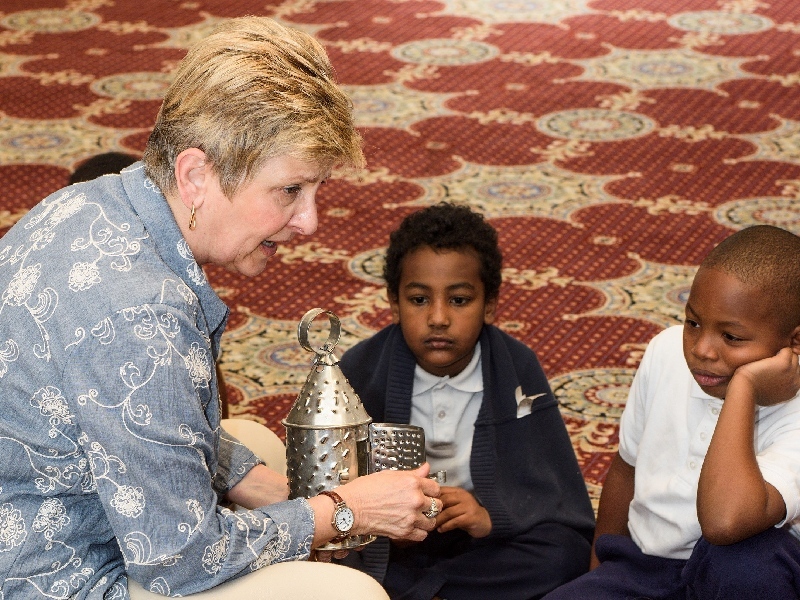 Below are some ongoing volunteer opportunities at the museum. 
If you can help us with any of the volunteer activities below, please call the Volunteer Coordinator at 703.746.4994 or fill out the Volunteer Application.
If we can not meet your needs right away for a rewarding volunteer experience, you may want to consider volunteering at another Alexandria museum. And be sure to join check our Calendar of Events for festivals, lectures, and other fun and interesting ways to participate.
Volunteer Opportunities
Collections Care and Research
Collections Care and Research volunteers assist the museum's Curator in developing new exhibitions and maintaining the collection of more than 5,000 objects. They also conduct independent research projects.
Museum Teachers
Museum Teachers are volunteers who help with the museum's student programs, primarily held on weekday mornings. Volunteers lead walking tours of Old Town and facilitate programs exploring reproduction objects and our museum galleries for preschool to middle school aged students.