Lynhaven Neighborhood Slow Zone Pilot Project
Pilot project to create a neighborhood slow zone in the Lynhaven neighborhood.
Page updated on
March 17, 2022 at 2:54 PM
Project Description
The purpose of this project is to create a "neighborhood slow zone" to encourage safer, more welcoming streets in the Lynhaven neighborhood.
Project Area Map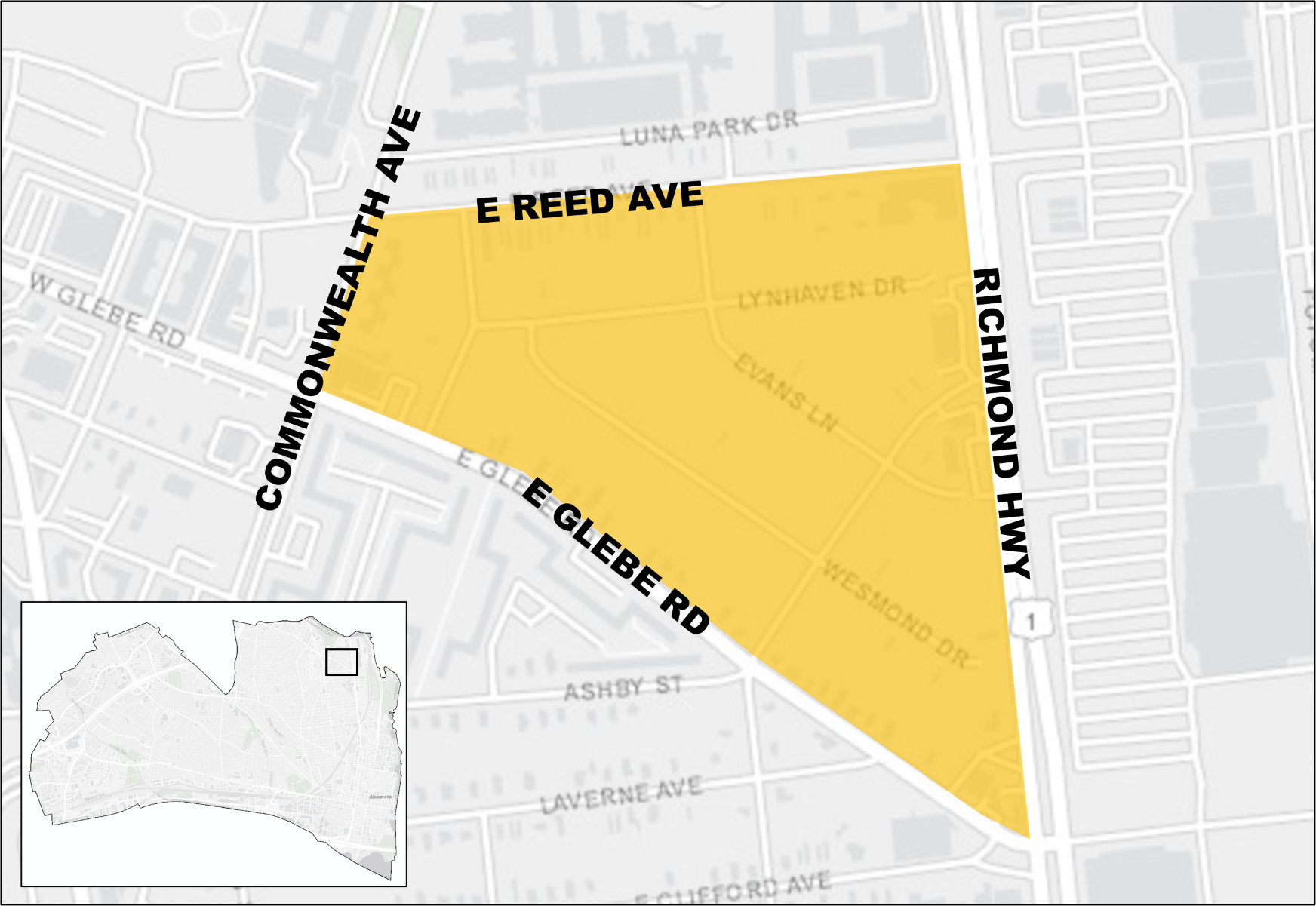 Project Background
In 2017, the Alexandria City Council adopted the Vision Zero Action Plan to improve traffic safety citywide. Implementing neighborhood slow zones is one of the key action items from that plan.
Neighborhood slow zones are designated areas where slower speeds are encouraged, typically through a combination of lower speed limits, traffic calming measures, and gateway treatments.
The City is piloting its first neighborhood slow zone in the Lynhaven Neighborhood, where the community has shared concerns about speeding, failure to stop for people crossing the street, cut-through traffic, and truck traffic.
Project Timeline