Mark Center Transit Center
Page updated on
January 15, 2022 at 1:05 PM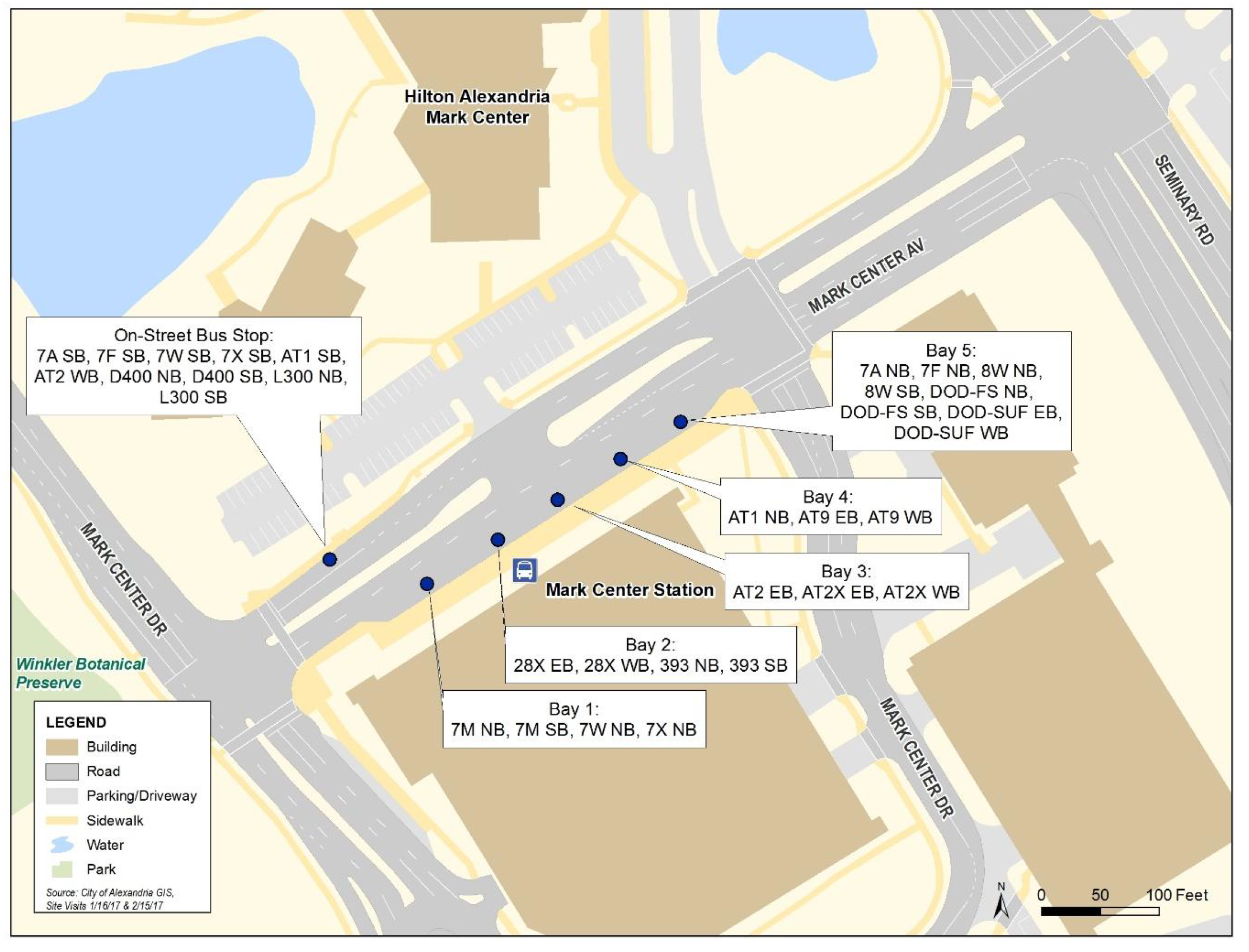 The Mark Center Transit Center, created in 2011 to serve new federal employees from the BRAC realignment, features 6 bus stops serving 19 different bus routes, including local DASH to WMATA to commuter buses and private shuttles. More than 1,100 passengers use this facility on a normal (pre-COVID) weekday. Below is service information: 
Hours of Bus Operation
4:55 a.m. - 12:29 a.m. (Next Morning)
DASH
WMATA
Commuter Routes
Fairfax Connector 393
Omniride - PRTC - Lake City - Mark Center; Dale City - Mark Center
DC Tours (From Franconia-Springfield - Mark Center) (Subsidized by Department of Defense)
Number of Patrons Deboarding
DASH - 216
WMATA - 825
Fairfax Connector - 30
Omniride (PRTC) - 53
DC Tours - 54
Amenities
The Mark Center features several amenities to make it easy to use transit, including:
Covered and well-lit areas that can be used to wait for buses
Schedules at all five bus bays in the Mark Center Transit Center
Mobile Commuter Store
Physical location of the Transportation Office providing information to Washington Headquarters employees
Plans
The City of Alexandria is in the process of developing three transitways that can make bus travel faster and more reliable for passengers. One of which, the West End Transitway, will connect to the Pentagon and Van Dorn Metrorail station. This service is anticipated to begin in 2025.
Resources and Information