North Beauregard Street and Seminary Road Intersection Improvement Study
Page updated on
January 30, 2022 at 12:04 PM
Project Overview
In 2012, the Beauregard Corridor Plan Traffic Impact Analysis was prepared to analyze the transportation impacts associated with proposed development in the Beauregard planning area. The study identified transportation improvements necessary to sustain future developments and projected population growth. Including the Ellipse design within the North Beauregard and Seminary Road intersection.
However, due to the reduced expectancy in development and updated travel behaviors, the Department of Transportation and Environmental Services (T&ES) looks to reevaluate the Ellipse design concept and explore other alternatives to address existing and projected traffic conditions within the study area.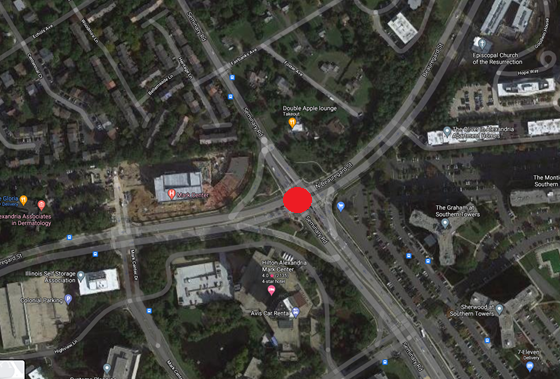 Project Schedule
July 2021 – July 2022: Multimodal Transportation Analysis
Fall 2021 – Spring 2022: Community Outreach/ Civic Engagement
July 2022: Concept Design
Related Projects and Information
Contact Information
For more information, please contact T&ES Project Manager, Ryan Knight, P.E. at ryan.knight@alexandriava.gov.