Speed Management
Page updated on
January 31, 2023 at 5:31 PM
Background
Vehicle speed is the critical factor in how often crashes occur and how severe they are. People walking and biking are especially vulnerable, as the human body can only tolerate a limited amount of force before serious injury or death occurs.
The City's adopted Vision Zero Action Plan aims to eliminate fatal and severe crashes by 2028. Managing speed is an essential part of how we get to zero.
Speed & Traffic Safety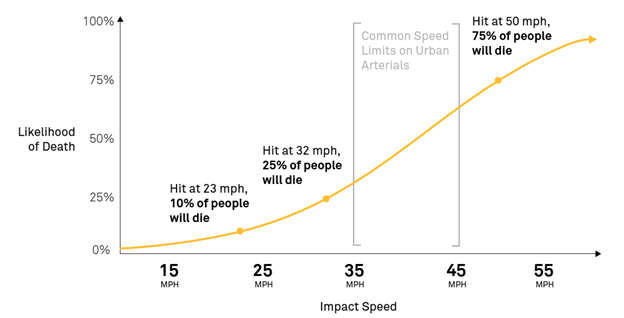 Higher Speeds = Higher Risk of Death and Severe Injury
The human body has limits. People who aren't within the protection of a motor vehicle are especially vulnerable. Children and the elderly are also at higher risk. The faster a driver is traveling at the time of a crash, the higher the likelihood that crash will result in death or severe injury.

Higher Speeds = Slower Reaction Time and Longer Braking Distance
The faster a driver is traveling, the longer it will take them to react to a hazard and brake in time to avoid a collision. At lower speeds, drivers are more likely to be able to avoid a crash because they have more time to perceive the danger, react, and stop the vehicle.
Higher Speeds = Reduced Awareness of Surroundings
The faster a driver is traveling, the more narrow their cone of vision. When drivers are traveling at higher speeds, their ability to see and react to their surroundings is diminished.
Speed Management Efforts
Speed Limit Reductions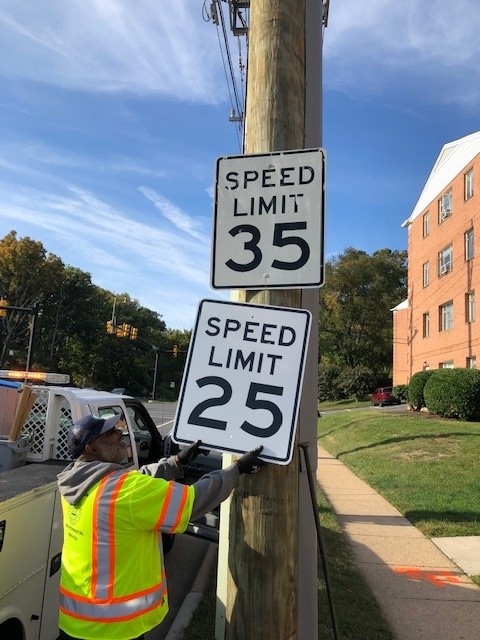 Reducing the posted speed limit is an important step in managing vehicle speeds. While a variety of factors influence the speed at which people drive, the posted speed limit is a factor. Studies indicate that reducing the posted speed limit can lead to measurable reductions in vehicle speeds and crashes. In short, the number on the sign matters.
Speed Limit Reductions:
North Beauregard Street
2022 | Entire Length | 25 MPH
West Braddock Road
2022 | North Beauregard Street to Quaker Lane | 25 MPH
Seminary Road
2021 | City Limit to I-395 | 25 MPH
Richmond Highway
2019 |

Four Mile Run to Monroe Avenue

| 25 MPH
Seminary Road
2016 | I-395 to Quaker Lane | 25 MPH
Quaker Lane
2016 | King Street to Duke Street | 25 MPH
King Street
2016 | Janneys Lane to Quincy Street | 25 MPH

 
Speed Detection Signs
Dynamic speed detection signs, also known as speed radar signs, can be a helpful tool in reducing vehicle speeds, especially on major corridors where traffic calming is not feasible or recommended.
View Speed Detection Sign Locations on the City's Traffic Signal Viewer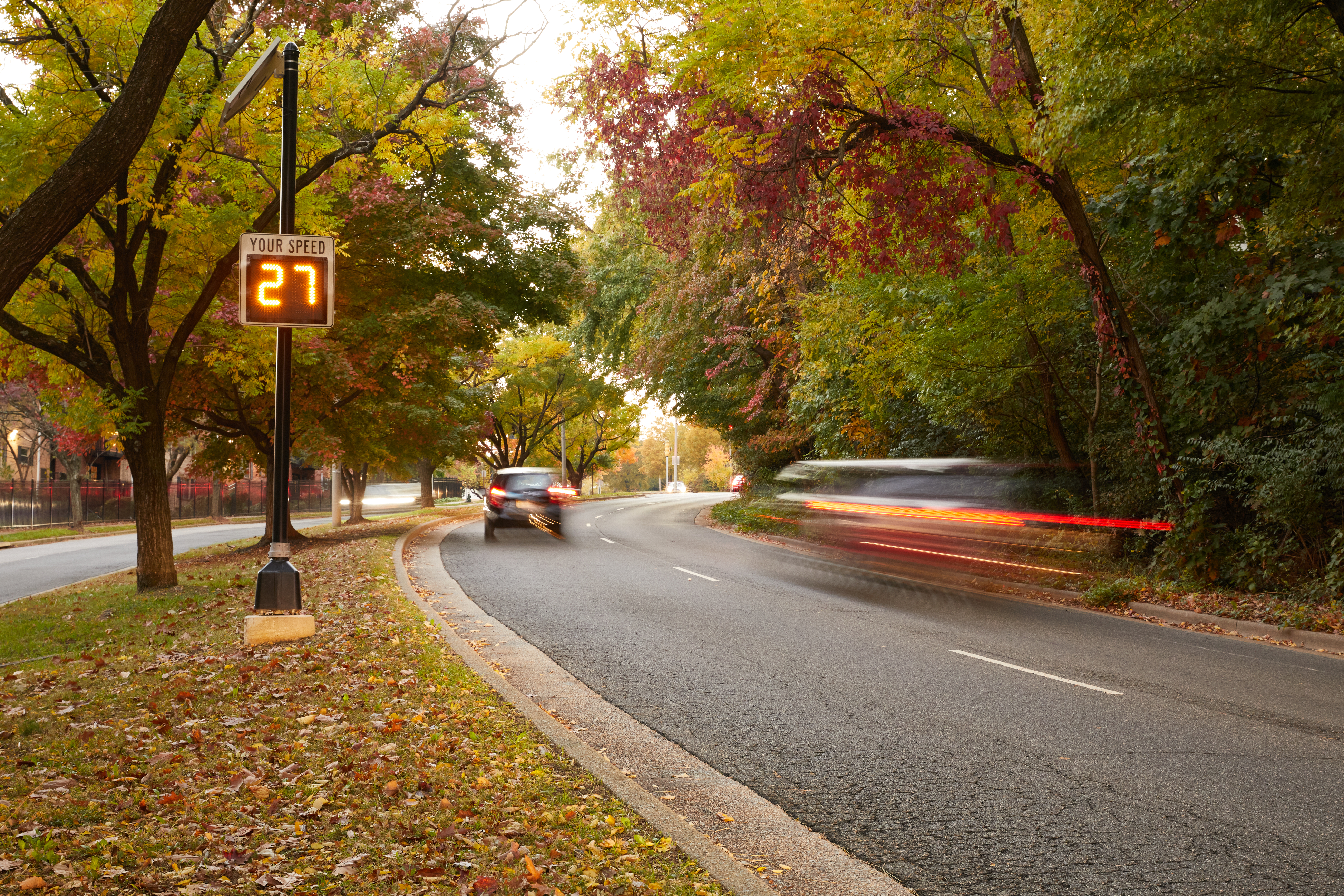 Speed Cameras
Speed cameras are an important tool for enhancing traffic safety and are considered a proven safety countermeasure by the Federal Highway Administration. 
Learn More About Speed Cameras in Alexandria
Neighborhood Traffic Calming
The City installs traffic calming treatments on neighborhood streets to help reduce vehicle speeds and ensure that neighborhoods are welcoming and safe for the people who live there.
Traffic calming treatments may include, but not be limited to: speed cushions, curb extensions, chicanes, and mini traffic circles.
Learn More About Traffic Calming in Alexandria
Rethinking Street Design
Reimagining our streets to be places for people, not just cars, is a critical part of managing vehicle speeds and creating a safe street network. Reallocating excess vehicle lanes (commonly referred to as a "road diet"), or even just reducing the width of vehicle lanes ("lane diet"), can not only lead to slower speeds, but can also afford more space to other uses, like sidewalks, bus stop amenities, bike lanes, crossing islands, greenery, and more. 
Learn More About Complete Streets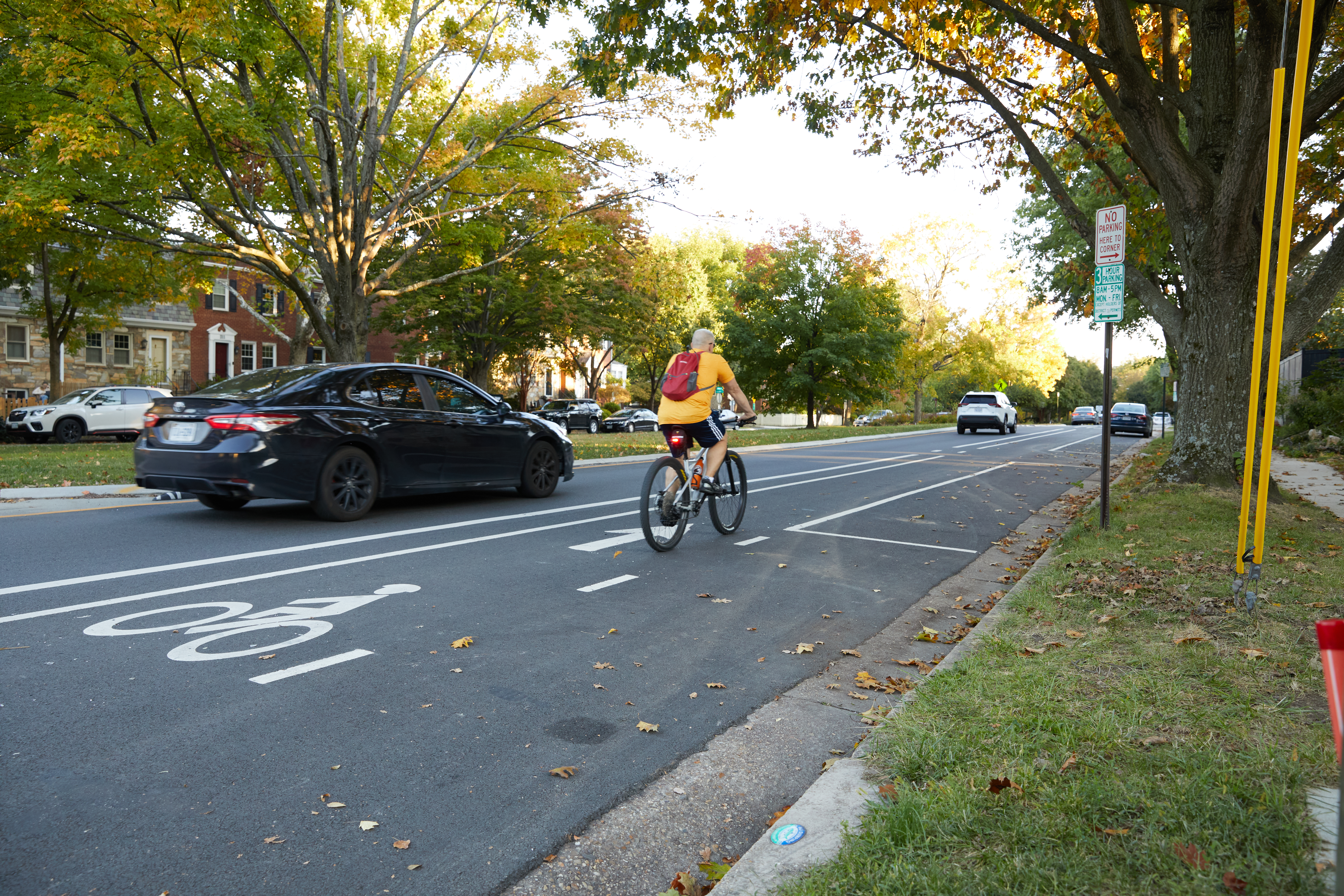 Additional Resources
Visit the resources below to learn more: