Duke Street Turn Calming
Page updated on
Nov 13, 2023 at 7:51 AM
Project Description
The purpose of this project is to improve safety on Duke Street between North Ripley Street and North Jordan Street by installing vehicle turn calming treatments at key intersections.
This project supports the City's adopted Vision Zero goal of eliminating fatal and severe crashes by 2028. More information on the City's safety efforts is available on the Vision Zero webpage. 
Overall Project Status: In Design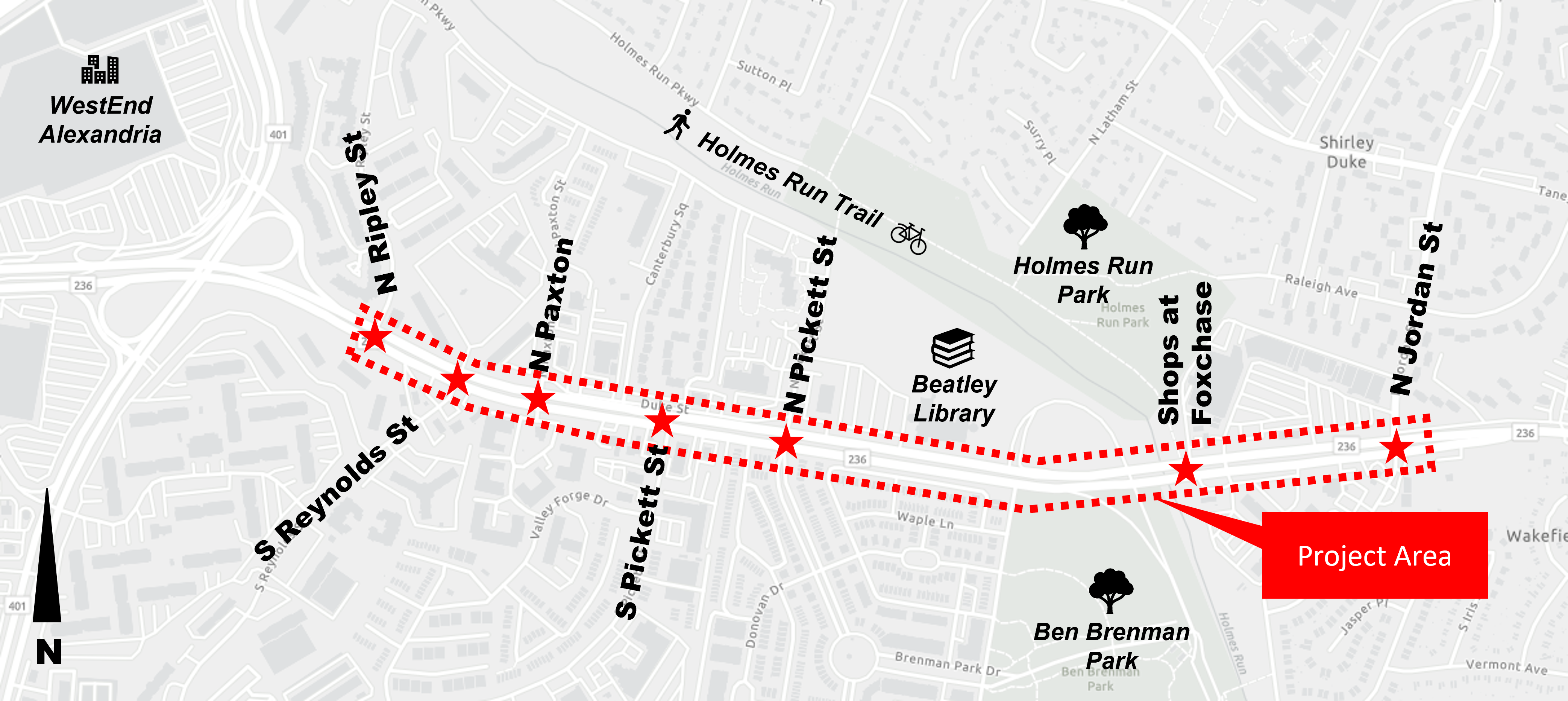 Background
Crash History and Risk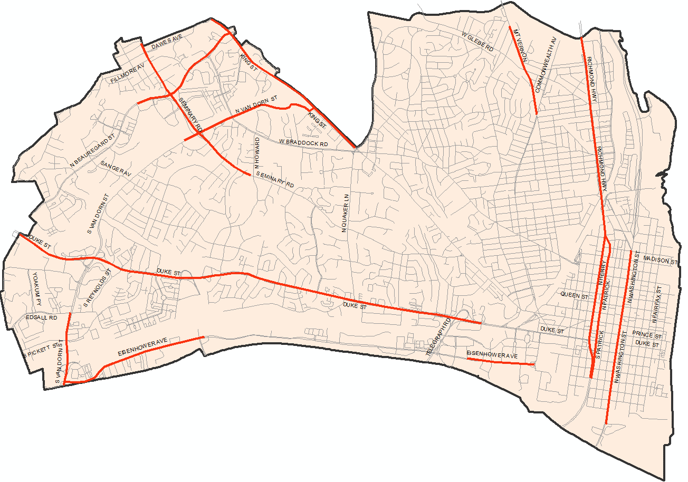 As part of the Fiscal Year 2023 Vision Zero Work Plan, the City plans to implement turn calming measures on Duke Street between North Ripley Street and North Jordan Street. Duke Street was identified as a high-crash corridor in the latest citywide crash analysis and has had a relatively high frequency of pedestrian crashes, many of which involve drivers making turns.  
Vehicles turning left account for 41% of all pedestrian crashes in the City and make up 21% of all fatal or severe pedestrian crashes. Several pedestrian crashes have occurred at multiple intersections along the Duke Street corridor.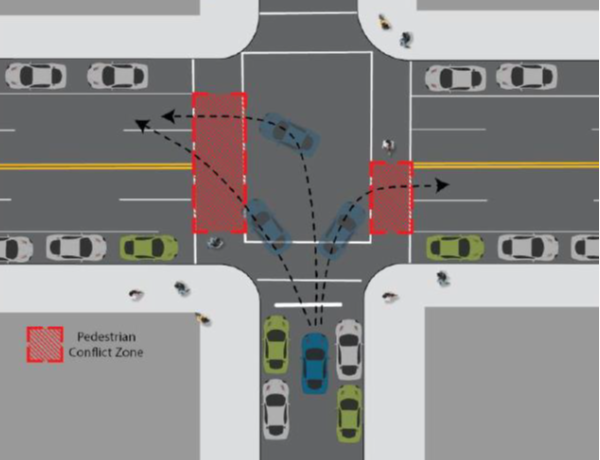 Left turns can be particularly dangerous for people walking for a few reasons: 
In most cases, left turning radii are wide, which can lead to higher vehicle speeds and greater pedestrian exposure when crossing

 

the street

A driver's visibility is also limited when

turning left; it can be obscured by the A pillar in

the car and

other obstructions

 

L

eft turns are more complex for

drivers as they search for gaps in oncoming

traffic

and are not always looking for people crossing

 

the street

 
What is Turn Calming?
Turn calming measures use physical and visual cues to slow traffic and minimize the number and severity of crashes, increasing safety and comfort for all, especially people walking and bicycling.
Treatments may include:
"Hardened" double-yellow centerlines

Quick-build

curb bulb-outs

No Turn on Red regulations

Signal timing changes to give people walking a head start

into an intersection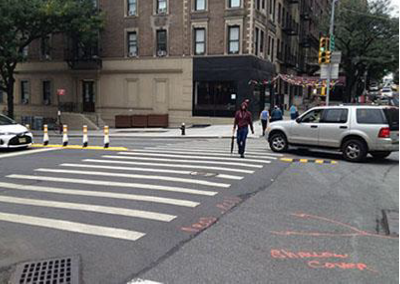 These treatments are proven to reduce turning speeds and reduce conflicts with pedestrians and have been effective in places like Washington, D.C., Portland, and New York. 
Project Development
Design
Status: In Progress
Construction
Status: Not Started
Construction is planned to take place in Summer 2024.