Tour Bus, Motorcoach and School Tour Bus Information
The City of Alexandria welcomes all visitors and tourists who visit the City by motorcoach or by tour bus. However, to preserve and maintain the beauty, ambiance and tranquility of Alexandria's historic and residential areas, the City is working to manage motorcoaches and tour buses and balance their operational needs with measures to limit intrusive effects on the City's neighborhoods, environment, and quality of life.
Page updated on
May 15, 2023 at 8:51 AM
What's New?
PLEASE NOTE: The two blocks of King Street closest to the waterfront are now permanently pedestrianized! Please ask your group(s) visiting the waterfront to walk down the center of the street on those two blocks due to limited space on the sidewalks. Thank you!
Alexandria welcomes tour bus, motorcoach, and school bus trips. Buses are allowed on most streets in the City except cobblestone streets and streets posted with "no truck traffic" signs.
Quick Links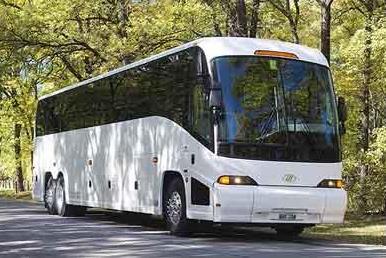 Loading and Unloading
Tour buses should load and unload at designated locations only. Permits are not required to load or unload.
There are five primary loading and unloading areas in Old Town Alexandria:
Short-Term Parking
Motorcoach parking in Alexandria is allowed at designated locations only. Some spaces in historic Old Town Alexandria require a permit which must be obtained in advance; paid all-day parking is also available. Idling while parked is not allowed.
Short-Term parking reservations cost $5 per permit. 
Short-Term 4 hour parking with a permit is available at the following locations:
Daily parking for a flat-fee of $20 is available at the following location:
Long-Term/Overnight Parking
Traffic Rules and Regulations
The City of Alexandria actively enforces idling, double-parking, and loading and unloading in undesignated locations. These violations are subject to fines in varying amounts based on the violation.