Vehicle Impound
Alexandria's vehicle impound lot (5249 Eisenhower Avenue, 703.746.4664) is responsible for the storage and disposal of all vehicles impounded by the City. The lot is open Monday - Friday, 8 a.m. to 6:45 p.m., and is closed on weekends (Saturday and Sunday) as well as on all City-observed holidays.
Page updated on
August 25, 2022 at 2:52 PM
Location and Hours of Operation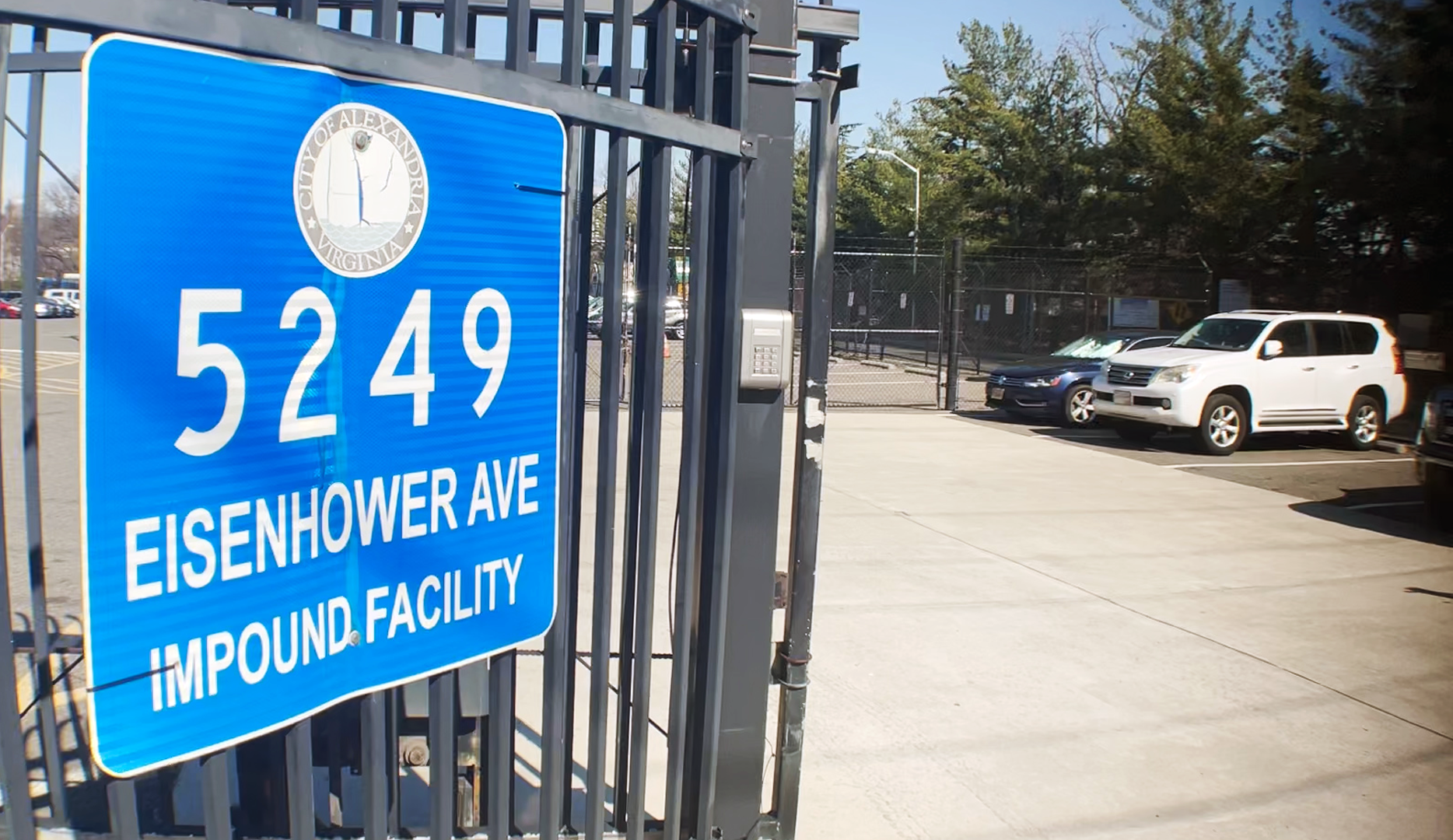 5249 Eisenhower Avenue, Alexandria VA, 22304 (Directions) 
| | |
| --- | --- |
| Monday - Friday                         | 8 a.m. to 6:45 p.m.                                  |
| Saturday | Closed |
| Sunday | Closed |
| Holidays | Closed |
| Phone | 703.746.4664 |
The impound facility is closed on weekends (Saturday and Sunday) as well as on all City-observed holidays. Fees continue to accrue on Saturdays and Sundays, but do not accrue on holidays. 
Bilingual service (Spanish) is available. 
Impound Fees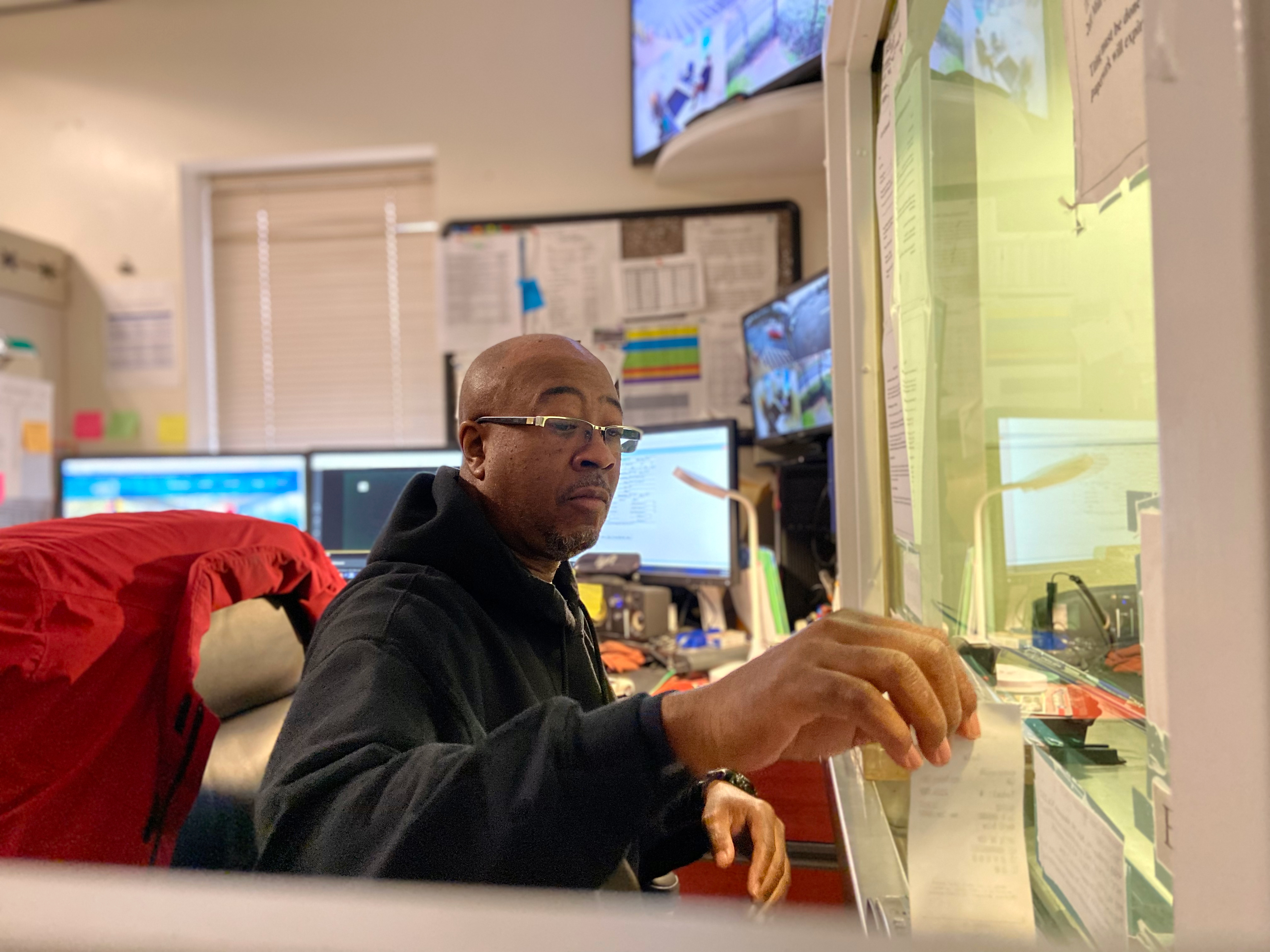 There is a flat fee of $215 for all impounded vehicles, plus a $50 per day storage fee that begins to accrue the next business day after a vehicle is impounded.
Forms of payment accepted include:
Cash (exact amounts only)
Credit card (Visa, MasterCard, or Discover only)
All monies owed to the City to satisfy towing charges, including any outstanding parking or non-moving violations tickets and boot fees, are due when the vehicle is picked up. 
Additionally, no personal property can be retrieved from the vehicle unless:
Full payment has been made, or
The owner has voluntarily surrendered the vehicle to the City of Alexandria
Voluntary surrender is complete when the owner has signed over the vehicle title to the City of Alexandria. All impound fees on surrendered vehicles will be waived, however, the owner is still responsible for all outstanding citations and must pay those tickets on or before the date of surrender. The value of surrendered vehicles is not tax deductible. 
If your vehicle was stolen and recovered by the Alexandria Police Department, you have five business days to retrieve your vehicle without accruing any fees. After five days, fees will being to accumulate at a rate of $215 for the first day and $50 each additional day.
Claiming Your Vehicle
To claim an impounded vehicle, you must present the following information:
Proof of vehicle ownership (current, valid vehicle registration or title, or a notarized statement from the owner authorizing you to pick up the vehicle). For rental vehicles, a lease must be presented or the vehicle cannot be released. 
Government-issued photo identification (license, ID card, or passport)
         2a. Proof of payment (only required if the vehicle was impounded due to unpaid citations)
Additionally, both expired registration and any outstanding vehicle property tax must be renewed/paid before retrieving your vehicle. 
Additional instructions for customers who have paid Nationwide Credit Corporation
If your vehicle has been impounded but you paid the City's Collection Agent, Nationwide Credit Corporation (NCC), for delinquent parking citations, you must complete all three of the following actions before going to the impound lot to pick up your vehicle:
Pay in full all tickets that are referred to NCC (office located at 503 Cherokee Avenue) ;
Obtain a copy of an official receipt directly from NCC, and;
Confirm that all other tickets not yet referred to NCC are paid in full. You can confirm this either at City Hall, Room 1510 (Treasury Division), or online at alexandriava.gov/Payments.
 
Additional instructions for vehicles that require a tow truck to be retrieved
Tow trucks retrieving vehicles must arrive at the impound lot no later than 6 p.m. (Monday-Friday, excluding holidays). 
Save yourself time and unnecessary issues at the impound lot by carefully following these steps before trying to reclaim your vehicle.
Unclaimed Vehicles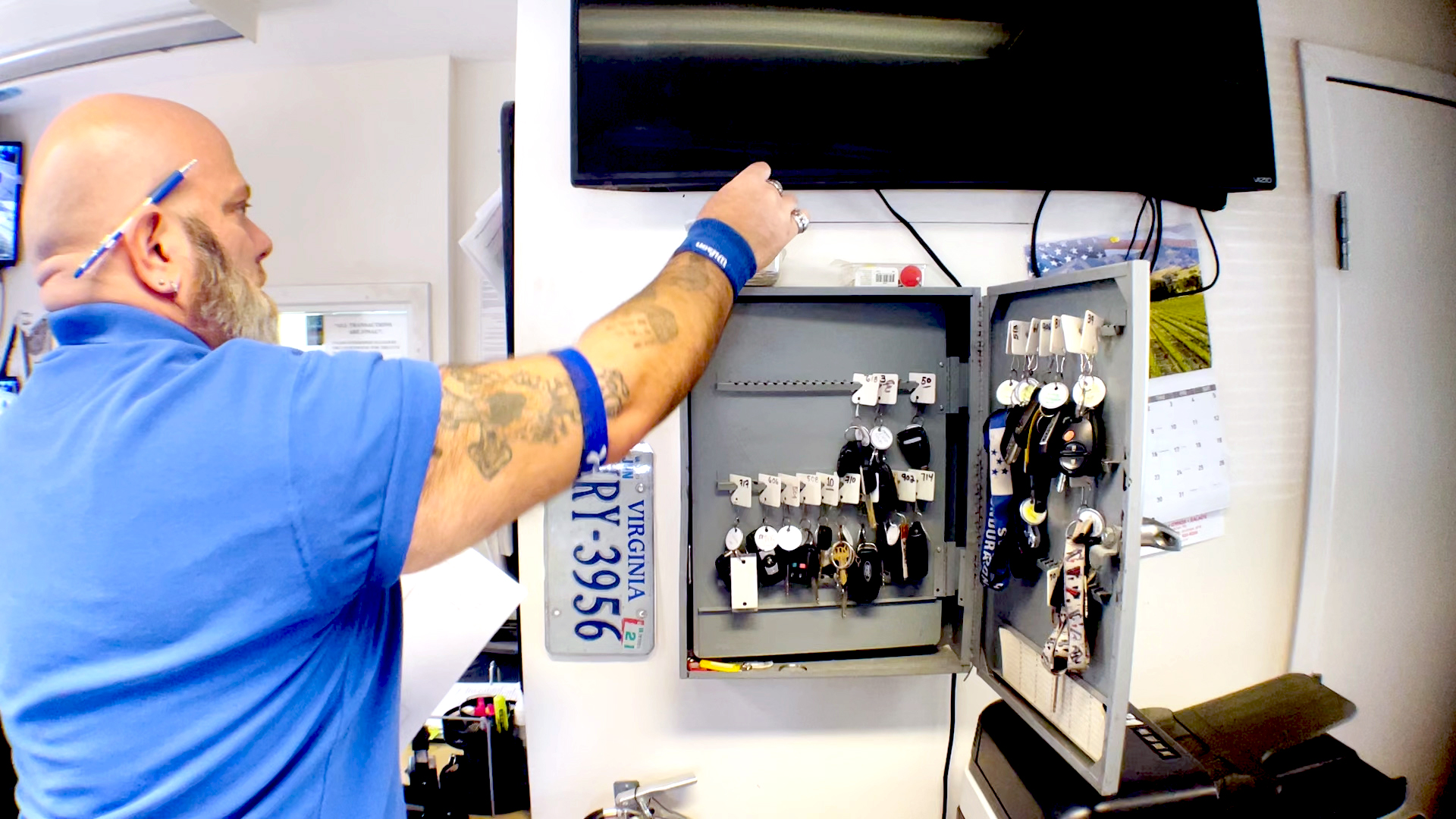 All vehicle owners and lien holders will be notified by three (3) registered letters from the Alexandria City Police Department within a 40-day span. These letters will notify them of the location of the vehicle as well as the procedure to retrieve the vehicle.
If no response is received from the vehicle owner and/or lien holder within the 36-day period, impound lot staff members begin the auction process by acquiring all Department of Motor Vehicles (DMV) paperwork necessary to sell the vehicle. 
After 40 days, all unclaimed vehicles will be disposed of through auction.
Vehicle Auctions
For more information on unclaimed vehicles currently available for purchase via auction, please visit www.govdeals.com and type "Alexandria, VA" in the search bar. 
City CodeS Related to Vehicle Impound and Towing