Sheriff Sean Casey
Sheriff Sean Casey, a highly experienced and dedicated public safety leader, is now serving in his first term of office as the Sheriff of Alexandria.
Page updated on
April 6, 2022 at 4:05 PM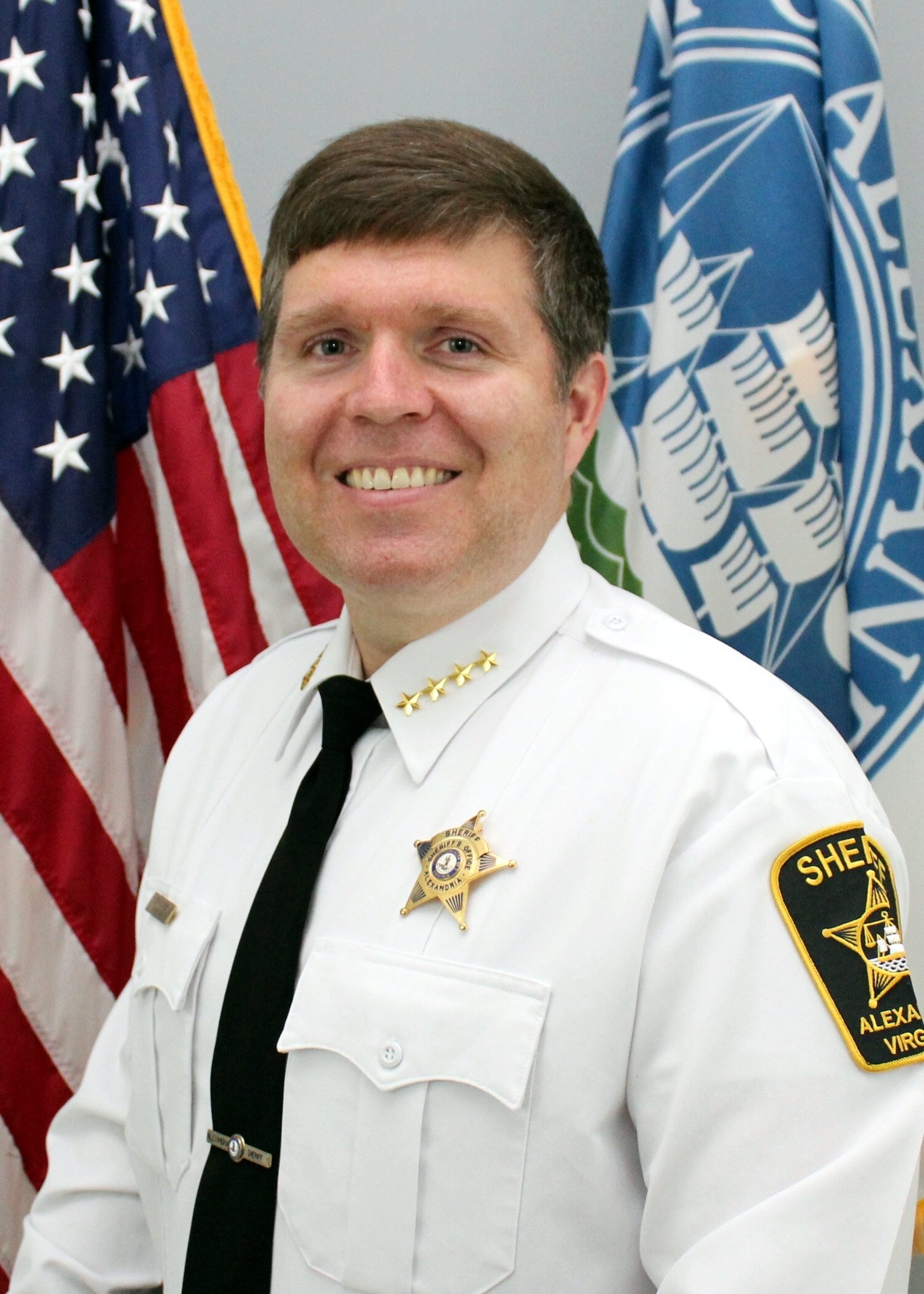 Sean Casey began his first term as Sheriff of the City of Alexandria on January 1, 2022, having been elected in November 2021.
Sheriff Casey first joined the Alexandria Sheriff's Office in 2017 as a sergeant following a highly distinguished career with the Alexandria Police Department where he served as a patrol officer, detective, and sergeant.
In his first four years with the Sheriff's Office, he earned promotions to lieutenant and then captain and served as the Assistant Commander of Administrative Services for the Sheriff's Office. In this position, he managed Human Resources and Training, Fiscal Management, Investigations and Policy, Information Technology, Public Information, and Community Relations. He also organized implicit bias training for all employees, developed and launched the Sheriff's Office Community Academy, implemented Active Bystandership for Law Enforcement training and policies, and expanded public safety and crime prevention services.
Beginning in spring 2020, then-Captain Casey oversaw the Sheriff's Office's planning and response to the COVID-19 pandemic. In this capacity, he worked with the Detention Center staff and medical personnel, the health department, and fellow commanders to identify issues; develop, implement and, when necessary, modify protocols; find safe and secure options for attorney-client visits and social visitation; and manage personnel and other resources to ensure adequate staffing while prioritizing their health and safety.
A graduate of Virginia Tech, Sean continued his professional and leadership development, successfully completing the Leadership in Police Organizations program with the International Association of Chiefs of Police in 2019 and earning his Certified Public Management® designation from the George Washington University in 2020.
Sheriff Casey is a lifelong Alexandrian and a graduate of T.C. Williams High School, now Alexandria City High. He lives in the West End with his wife and their young children.