Inmate Visitation for Family and Friends
Social visitation at the the William G. Truesdale Adult Detention Center is conducted through secure video access.
Page updated on
July 6, 2023 at 7:14 PM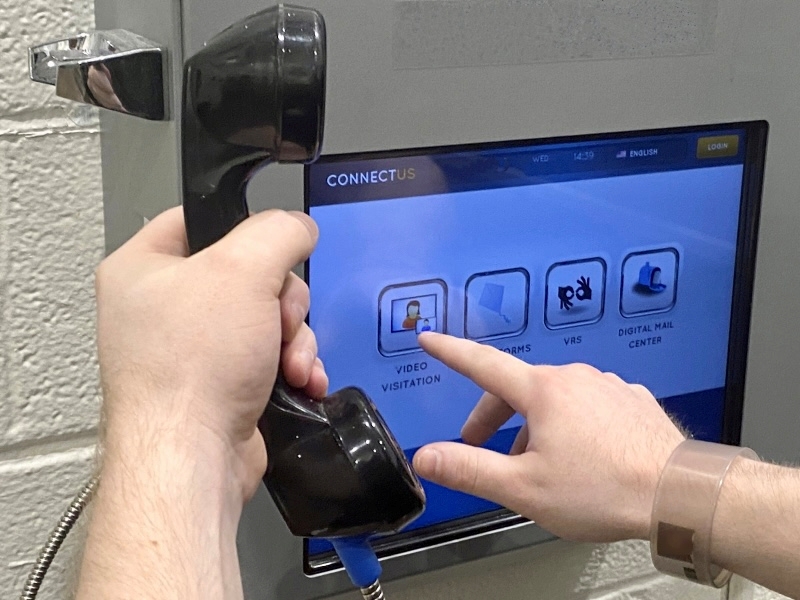 Special Announcement (July 6, 2023): The Adult Detention Center is transitioning to video visitation.
Beginning July 12, visitation at the Alexandria Adult Detention Center will be provided through secure video access.
Family and friends will need to register and be approved by ASO staff before scheduling visits. Please note if you signed up before July 7, 2023, you may need to register again.
Inmates may have up to two 20-minute video visits a week. One visit is provided at no cost and the second is $5, payable by the visitor. Remote visits can take place wherever the visitor can connect to the internet. Visitors may also come to the Public Safety Center for their scheduled video visit and use a terminal in the Detention Center lobby for free.
Video visitation is offered seven days a week, including holidays, on a first-come, first-served basis. Visitation hours are:
8:30 a.m. to 10:30 a.m.
1 p.m. to 3:50 p.m.
7:30 p.m. to 10:35 p.m.
Visits must be scheduled at least 24 hours before the visit and no more than seven days in advance.
Other important information:
All technical support or account questions for remote video visitation are handled by the vendor, Securus. The Alexandria Sheriff's Office cannot provide technical support to system users.
All video visits with family and friends are monitored and recorded.
Video visits may be terminated early in cases of emergencies or operational priorities.