Sheriff's Office Overview
The Virginia Sheriff is a Constitutional Officer, as defined in Article VII, Section 4, of the Constitution of the Commonwealth of Virginia. The Sheriff is elected every four years by the citizens and is the "executive officer of the court" and the "keeper of the jail". The Sheriff and appointed Deputy Sheriffs have both criminal and civil jurisdiction.
Page updated on
August 23, 2023 at 9:09 AM
Alexandria Sheriff's Office Overview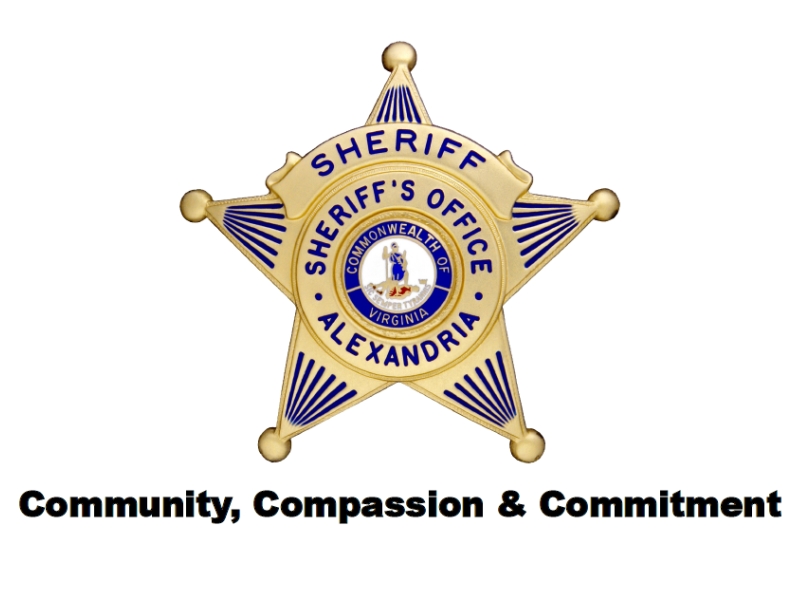 The Alexandria Sheriff's Office is a highly professional organization with 205 deputy sheriffs and civilian personnel. The Office is nationally accredited by the Commission on Accreditation for Law Enforcement Agencies, Commission on Accreditation for Corrections, and the National Commission on Correctional Health Care. The Office has been honored by the National Sheriff's Association with the prestigious "Triple Crown Award" for achieving these national accreditations. The Office is Virginia state certified by the Department of Criminal Justice Services and the Department of Corrections; and most recently by the Community Accreditation for Rehabilitation Facilities.
Alexandria Sheriff's Office
2003 Mill Road, Alexandria, Virginia 22314
Office: 703.746.4114
Alexandria Sheriff's Office Organization
Mission Statement
Our purpose is to help and protect people.
Alexandria Courthouse
The current courthouse opened in 1981 and contains the Court of Appeals, Circuit Courts, General District Courts, and Juvenile and Domestic Relations Courts. More than 43,000 court proceedings take place each year. All persons entering the courthouse are screened for weapons and various types of contraband.
The Judicial Services Section maintains an office at the Courthouse. Mail is received at the following address for this office:
Alexandria Courthouse
520 King Street, Suite 308
Alexandria, Virginia 22314
Office: 703.746.4120
Alexandria Detention Center
The Detention Center, which opened 1987, is a direct supervision facility with an interactive management style which offers a positive atmosphere for inmates, makes the inmate accountable, and rewards them for positive behavior. The Detention Center houses approximately 350 local, state and federal pre-trial and sentenced inmates. Prior to 1987, the Detention Center was located in a structure originally built in the 1820s.
Alexandria Detention Center
2001 Mill Road
Alexandria, Virginia 22314
Control Center: 703.746.4099