Beautification Commission
Page updated on
September 7, 2023 at 12:31 PM
Our Mission and Goals
OUR MISSION
The Alexandria Beautification Commission (ABC) was established by the City to advise City Council and citizens on all matters related to City beautification.
OUR GOALS
Inspire beautification through an Awards program

Promote environmental sustainability through collaboration and engagement with City Council, City staff, and private organizations

Educate local community on beautification and best practices
Interested in joining the Alexandria Beautification Commission? Apply here!
What Does Beautification Mean?
The Commission defines "beautification" as improvements to a community including landscaping, architecture, and sustainable environmental practices that create a healthier community and higher quality of life for its residents.
What Does Beautification Mean: A Citizen's Perspective
Every year, the City of Alexandria receives recognition from national publications. As we know Alexandria is a wonderful place to live, work, raise a family and visit. Whether Fortune Magazine, Condé Nast, or the recognition received by the many tourists from around the world that visit, we know we have something special here.
Two key components of our city are our storied history, and our natural beauty. Clearly, our rich history makes us unique, but it is the physical and aesthetic beauty of our architecture, streets, parks, and neighborhoods that give our city a feeling that keeps people coming back.
In 1966, the City established the Alexandria Beautification Commission (ABC) to advise City Council and our residents on matters related to city beautification. They work to harness public and private efforts to maintain and improve the aesthetic of our community.
The Commission works jointly with Council to promote Alexandria's Eco-City initiative to ensure sustainable landscaping on our public lands and within our facilities. A commitment to the equitable distribution of beautification projects and resources throughout Alexandria ensures that all neighborhoods receive attention to improve and sustain their beauty. 
The Commission's impact is varied, as they provide input on long-term development projects such as the redevelopment of Landmark Mall, the upkeep of street medians and gateways, the maintenance of tree boxes, or the configuration of outdoor seating areas for local restaurants. The Commission works with several local nonprofit organizations to get the public involved in its mission of continued and sustained beautification across the city.
Recent examples of that collaboration include: 
The

Beautification Awards ranging from Excellence in Architecture, Commercial and Community contributions to Beautification and Residential Beautification

Advocacy for green infrastructure and Storm Water Management to curb the effects of climate change.

Support of Old Town Farmer's Market – since 1753, it is the oldest farmers' market in the country.
Additionally, the Commission seeks to elevate beautification by aligning it to the City's critical strategic initiatives. Our efforts to battle the impacts of climate change align with beautification as we work to utilize sustainable landscaping methods and incorporate the use of native plants.
Our meadow and natural shoreline annual maintenance falls in the purview of beautification, as non-native and invasive plant removal work is performed for local meadow sites, as can be currently seen at: Windmill Hill Park, Brenman Park, Hammond Slope, Beatley Library, Telegraph and Duke streets, Fort Ward Park, and Four Mile Run Park Meadow.
These examples of environmental stewardship through collaboration show all throughout our beautiful city that cooperation between City Council and entities like the Alexandria Beautification Commission will ensure beautification equity and the Alexandria we hand to our children is one that is more beautiful than the one we inherited. There is important work ahead to maintain this commitment!
Mayor Wilson can be reached at justin.wilson@alexandriava.gov
Inspiring Beautification Through Awards
AWARD CATEGORIES
The Commission encourages residents and businesses to participate in the ABC's annual awards process whereby residents submit nominations they deem worthy of an award for exceptional beautification efforts across the following four categories:
2024 AWARDS INFORMATION
The next awards cycle will be in Spring 2024, keep an eye on our page and social media for the application. The Commission encourages citizens to achieve a more beautiful, and livable Alexandria through its Awards Program. Each year, residences have an opportunity to nominate candidates across the following categories:
Residential Beautification

Excellence in Architecture

Community Beautification

Commercial Beautification
Special consideration for the utilization of sustainable and green practices, landscaping and landscape architecture that create a healthier community, enjoyable lifestyle, and higher quality of life. For more information, email us at AlexandriaBeautification@gmail.com or view the Beautification Awards Criteria  applicable to all nominations.
Residential Beautification Award Winners
THE 2023 RESIDENTIAL BEAUTIFICATION AWARDS 
Our 2023 Residential Beautification Award winners demonstrate how the creative use of non-invasive plants, native plants, sustainable approaches, and landscape architecture along with proactive maintenance delivers garden beauty, texture, and scale in an eco-friendly way. The winners inspire others to enhance the beauty of their properties and speak to the future of Alexandria's neighborhoods as environmentally sound and dynamic.
West End Residential Award Winners
5466 Calhoun Ave
The stunning landscaping at 5466 Calhoun Avenue is abundant, grass-free, well-maintained, and sustainable, adding ecological beauty to the local area.
3912 Taney Ave
The large crepe myrtles and other trees at 3912 Taney Avenue provide energy-saving shade. The ground coverings, flowers, and shrubs provide lovely colors and patterns in this lovingly maintained garden gem.
3156 North Rosser St
A front drainage ditch, 3156 North Rosser Street, is filled with lovely plants and succulents that help disperse stormwater and reduce soil erosion while adding visual interest. The entire yard is alluring and cozy.
Central Residential Award Winners
1501 Crestwood Dr
The virtually no-mow yard at 1501 Crestwood Drive supports pollinators and features a beautiful fence, various plants, rocks, and water-permeable paths. 
310 Kentucky Avenue
The lush yard at 310 Kentucky Avenue features walking sticks, tiered native plantings and stonework, creating an inviting entrance. The color scheme is well-balanced, and the shrubs create an illusion of a deeper landscape.
308 Summers Drive
Certified wildlife habitat and monarch waystation distinguish the gorgeous outdoor space at 308 Summers Drive.
East Residential Award Winners
911 Portner Place
After a recent renovation, a new owner at 911 Portner Place leveled the yard to improve surface irrigation, removed the grass, and created an oasis for the neighborhood. The front yard is a field of flowers of all varieties.   
534 North Columbus Street
The front yard garden at 534 North Columbus Street attracts attention because it's larger than most in Old Town and boasts idyllic hydrangea, evergreens, irises and more. A wrought-iron gate, curved stone walkway, gorgeous plants and Adirondack table and chairs complete the charming look.
11 East Reed Avenue
The beautiful lawn with trees and shrubs makes 11 East Reed Avenue shine in its locale. The stone border wall and iron fence add elegance that surprises and pleases. New trees will add plenty of shelter and food to the native fauna.
Excellence in Architecture Award Winners
THE 2023 EXCELLENCE IN ARCHITECTURE AWARDS
Our 2023 Excellence in Architecture Award winners implemented aesthetic improvements made through novel or creative architectural design practices. The winners also embraced a commitment to the art of architecture and sustainable design applications. All of our award winners efforts' make Alexandria a more creative and dynamic community.
Ferdinand Day Elementary School, 1700 North Beauregard Street
For an exceptionally creative and sustainable conversion of an old office building into a school adorned with color, art, and vegetation.
200 Lloyds Lane
For the clean lines, unique window panes, and minimalist design of a home surrounded by many native and sustainable plantings.
Muse Old Town, 1201 North Royal Street
For anchoring the Old Town North Arts District in an inviting mixed-use community that blends modern and historical materials and architecture.
Community Beautification Award Winners
THE 2023 COMMUNITY BEAUTIFICATION AWARDS
Our 2023 Community Beautification Award winners demonstrated beautification of spaces that benefit the entire community through inspired design, a dedication to equity and accessibility, the installment of public art, and the application of sustainable techniques.
The Spire, 2875 North Beauregard Street
For providing affordable housing that is beautiful, ecological, and functional.
Dale Street Community Garden, 65 Dale Street
For maintaining an exceptional space where the community can gather, plant, learn, and harvest sustainably together.
The Platform Alexandria, 1100 North Fayette Street
For creating an inviting and inspiring park that replaces industrial space and parking lots with public art and lush space for leisure.
Commercial Beautification Award Winners
THE 2023 COMMERCIAL BEAUTIFICATION AWARDS
Our 2023 Commercial Beautification Award winners created more beautiful spaces through landscaping and color, have effectively utilized architectural and design elements, and have reinvented old, neglected spaces. Environmentally sustainable design practices and a commitment to ongoing maintenance were also demonstrated. These winners' efforts enhance our community and economy by reinventing underutilized property, implementing sustainable practices, and promoting a vibrant cityscape.
The Time Travel Mural, 611 South Pickett Street
For transforming an otherwise unremarkable warehouse exterior into a masterpiece depicting the region's history and development.
Alexan Florence, 400 Wythe Street
For converting an old bus shed into a dense community featuring modern and historical elements, ecological practices, and informative plaques.
Goodies Frozen Custard & Treats, 200 Commerce Street
For carefully and faithfully restoring an old ice house into a vibrant ice cream parlor with historical charm and ecological seasonal plantings.
Tenant and Workers United building, 3801 Mount Vernon Avenue
For inspiring central Alexandria with two bright and colorful murals that illustrate the dreams and challenges of immigrant communities in the U.S.
Promoting Environmental Sustainability & Advocacy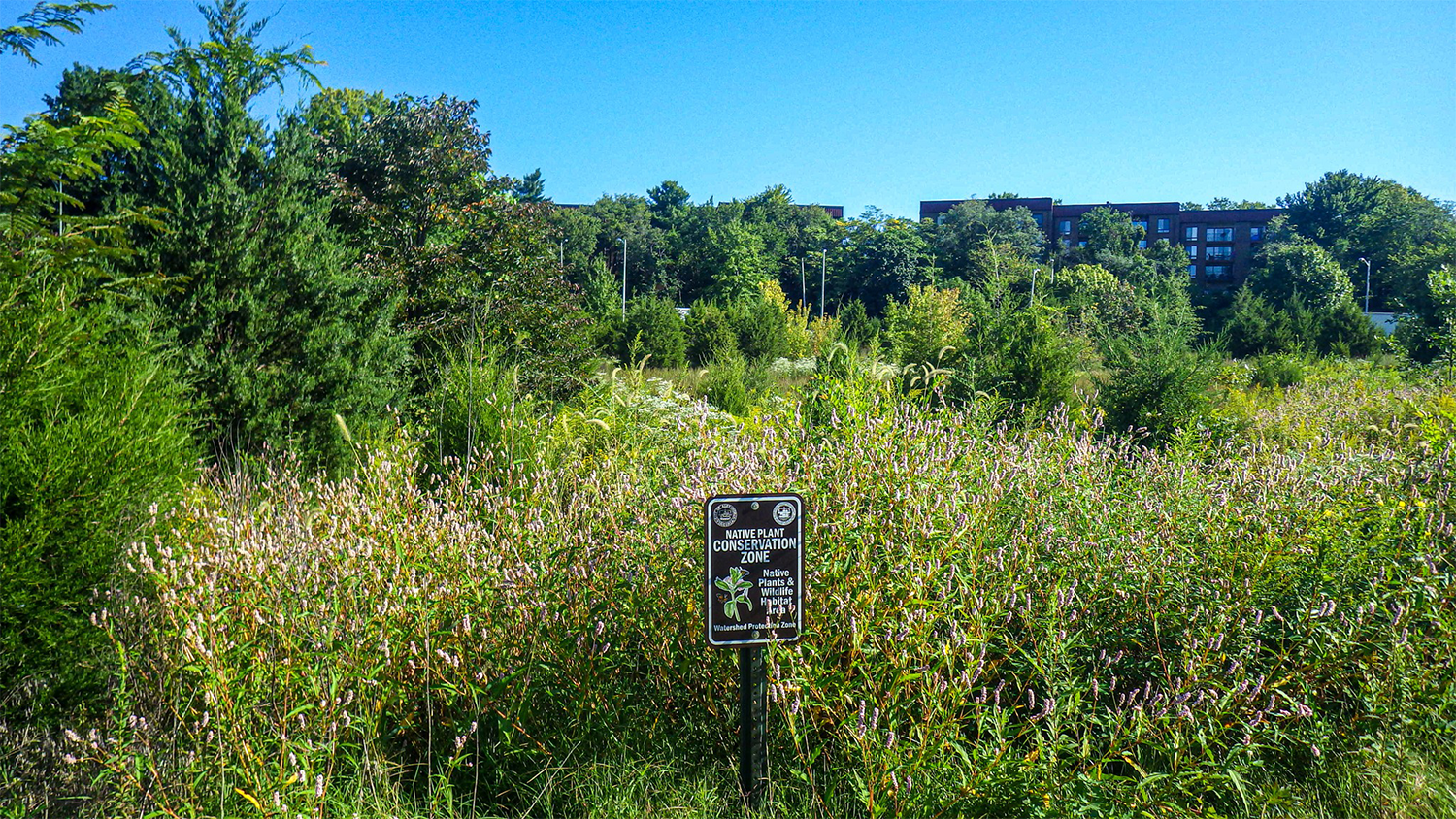 ENVIRONMENTAL SUSTAINABILITY
The Commission coordinates with the City on projects that involve landscape plans and offers suggestions for landscaping, plant materials, and installation.  In addition, the Commission works with the City to develop a maintenance program for all landscaping installed to ensure continuity of this investment for the future.
The Commission supports sustainable beautification of underutilized spaces in the City in ways that most benefits the community, for example landscaping, improvements such as tree plantings, public art, or installation of recreational equipment.
ADVOCACY
The Commission encourages residents to reach out and share beautification ideas and issues.  Here are areas of advocacy of importance for the Commission:
Green Infrastructure: The Commission supports the development of green infrastructure and storm water management to mitigate the effects of climate change.
Natural Open Space: The Commission supports policies to preserve and expand natural areas within the City. These are natural cooling areas that help offset heat absorbed and radiated by concrete, asphalt, and other materials used in our urban environment. They also mitigate flooding and reduce outflow of polluted water into the Potomac River.
Sustainable Landscaping: The Commission supports the use of native and drought-tolerant plant to beautify our City, along with sustainable landscape maintenance practices to protect our environment. The Commission advocates the cessation of planting invasive species, the removal from our natural areas, and the replacement with native plants. Learn about native plants at Plant Nova Natives.
Educating the Community About Beautification Resources & Best Practices
Get Involved!
MEETING INFORMATION
The Commission meets on the second Thursday of each month, at 7:30 pm., Charles Houston Rec Center, 901 Wythe St.  For additional information, call Oscar Mendoza, Division Chief, at 703.746.4667. 
MEMBERSHIP ROSTER
Membership Roster - Last updated January 2023. Each Member serves a term of two years.
APPLY TO SERVE ON THE COMMISSION
The Commission encourages all residents, whether new or having lived in Alexandria for years, to join our efforts to help beautify the City of Alexandria! This commission will give you a great way to meet new people, the opportunity to participate in the beautification of Alexandria, and to stay up to date in what's going on in your community. For a list of vacancies, to submit an application or for additional information, visit  Boards & Commissions. For information on membership requirements, click here.
CONTACT US WITH YOUR IDEAS
The Commission wants to hear from the citizens of Alexandria!  Have an idea for a new beautification project or need, please email the Commission at: alexandriabeautification@gmail.com, or send a letter to Alexandria Beautification Commission, 2900-A Business Center Drive, Alexandria, VA. 22314.
FOLLOW US ON SOCIAL
Follow us on Instagram and Facebook, and stay current with all the latest beautification efforts and programs the City has to offer.
Meeting Schedule
Press
2022 beautification awards
2018 Beautification Awards
Archived Meeting Information
2022 Residential Award Winners
605 N Mansfield St.
Recognized for its transformation from a traditional sod lawn to the beautiful large beds, planting, integrated new stone retaining wall, colorful blooms and foliage.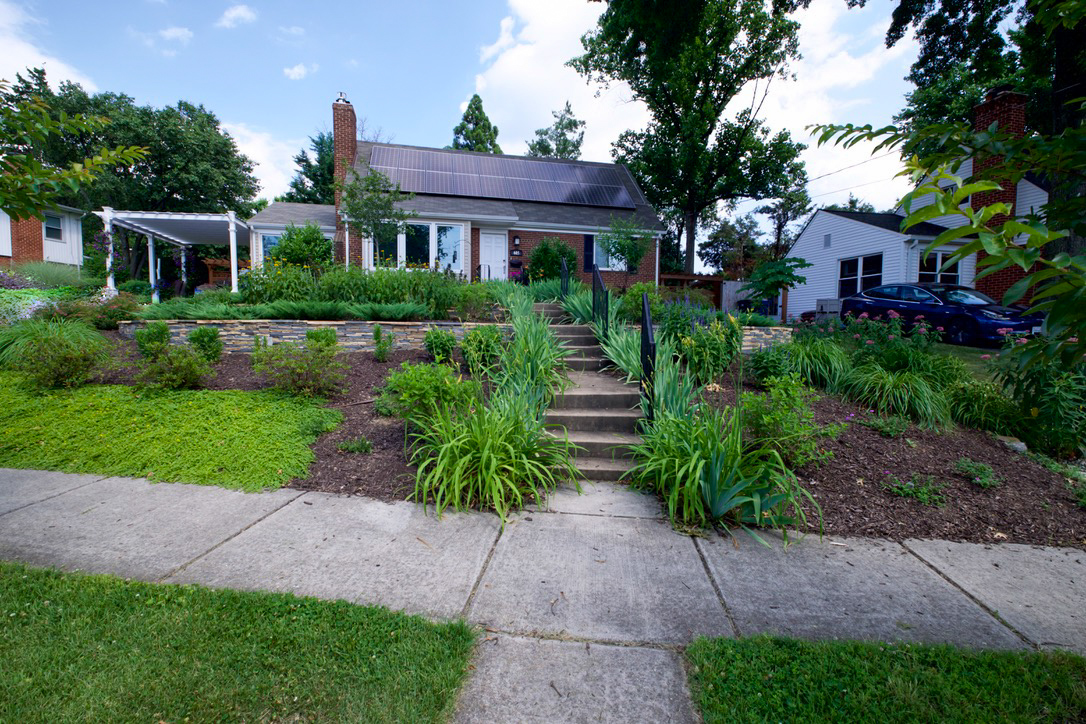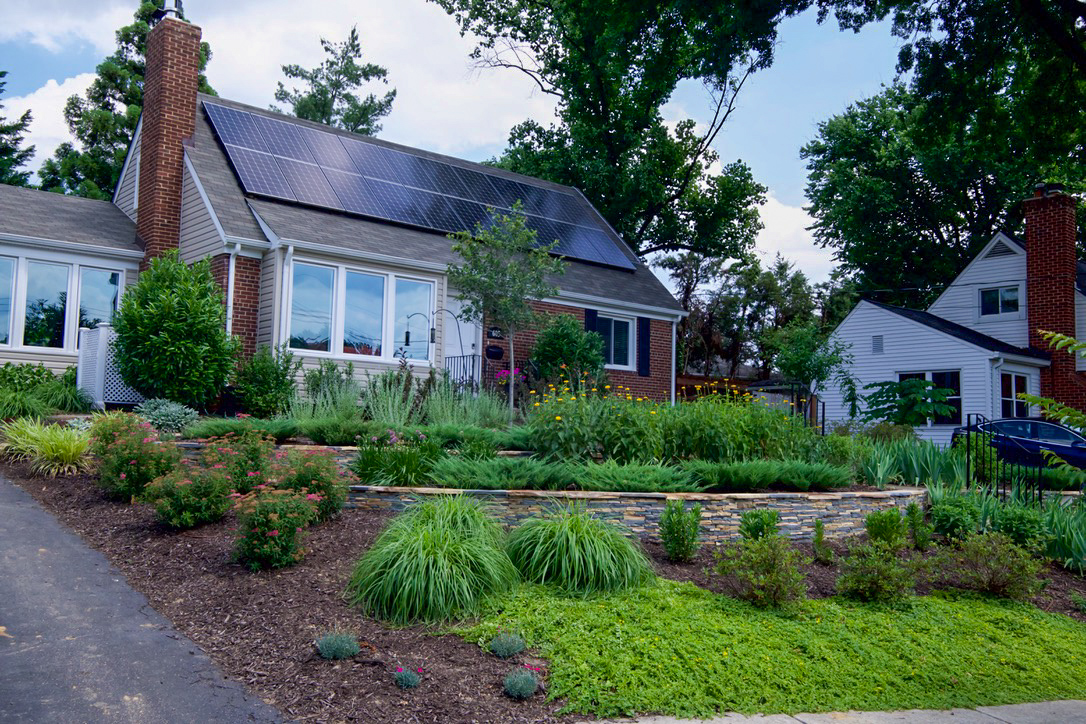 498 N. Latham St.
Recognized for the two gorgeous shade trees, curb plantings, and a no mow area filled with native perennials.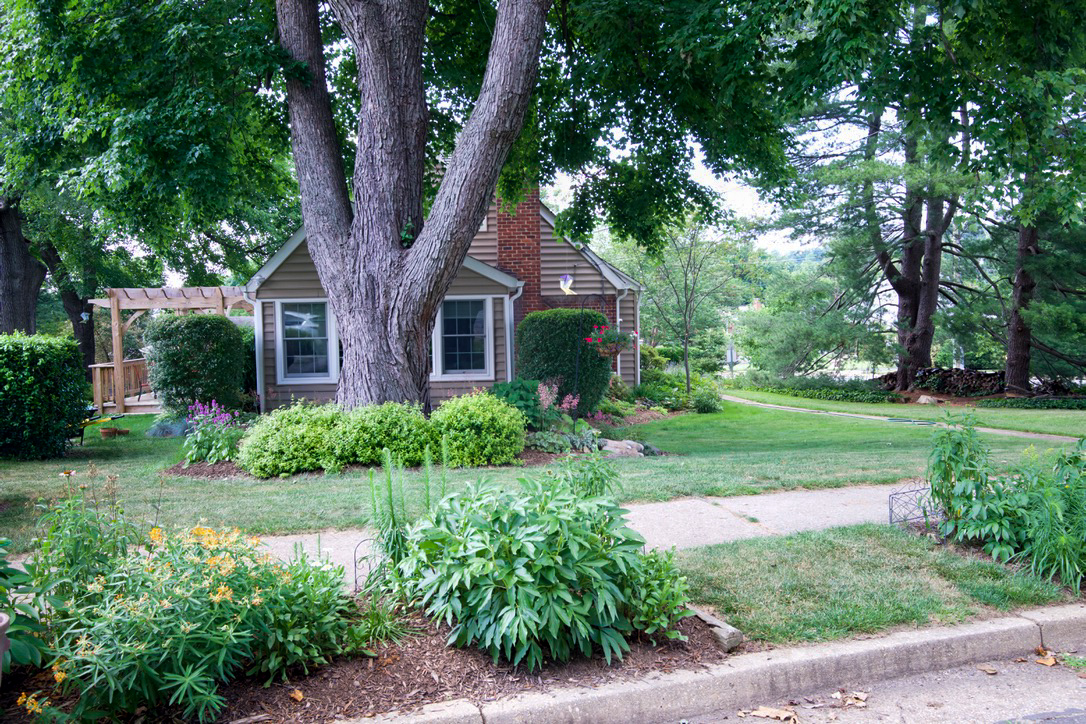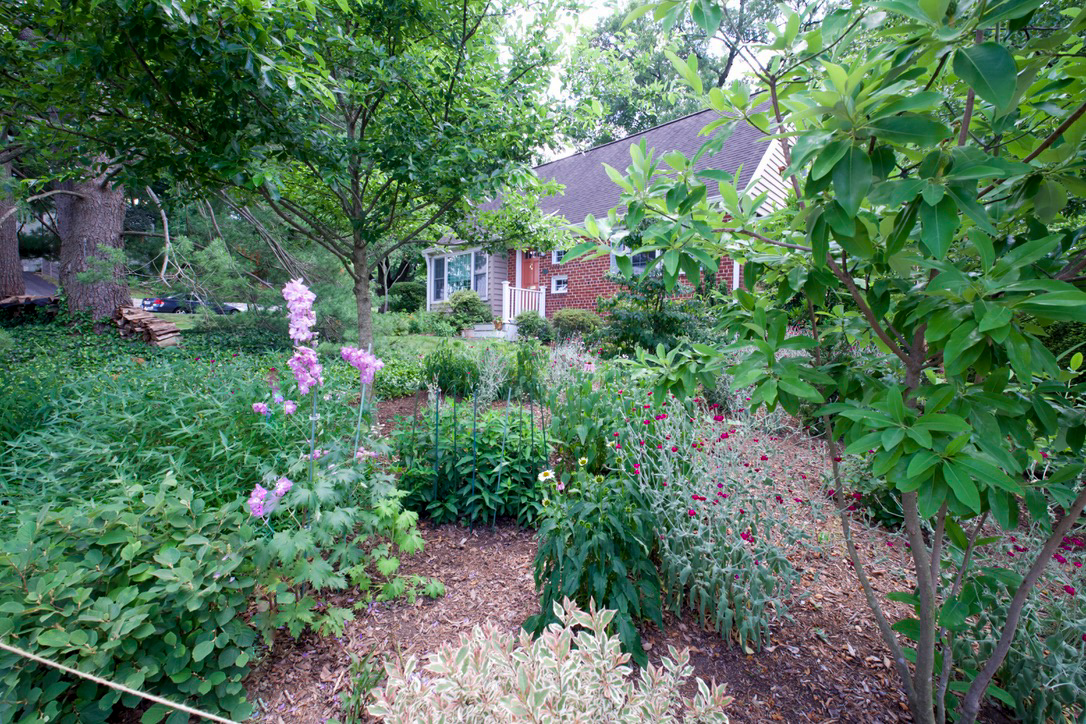 2207 Ivor Ln.
Recognized for how the plantings compliment each other based upon size, scale and height, the integration of the rock wall and how your plantings soften the walkway and foundation.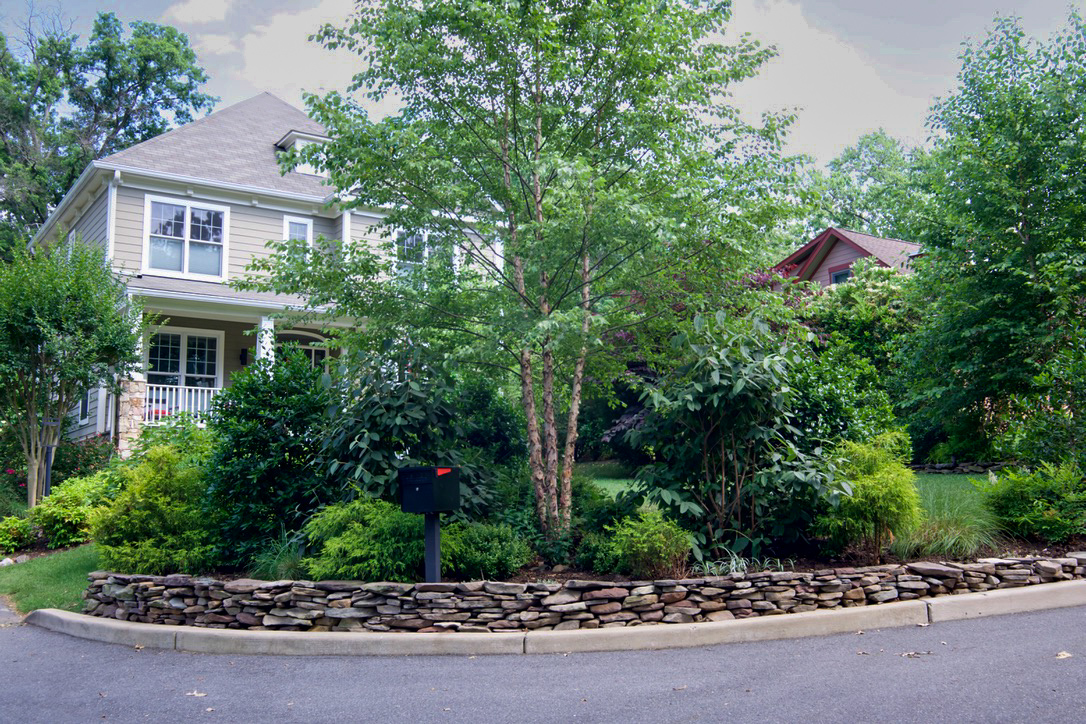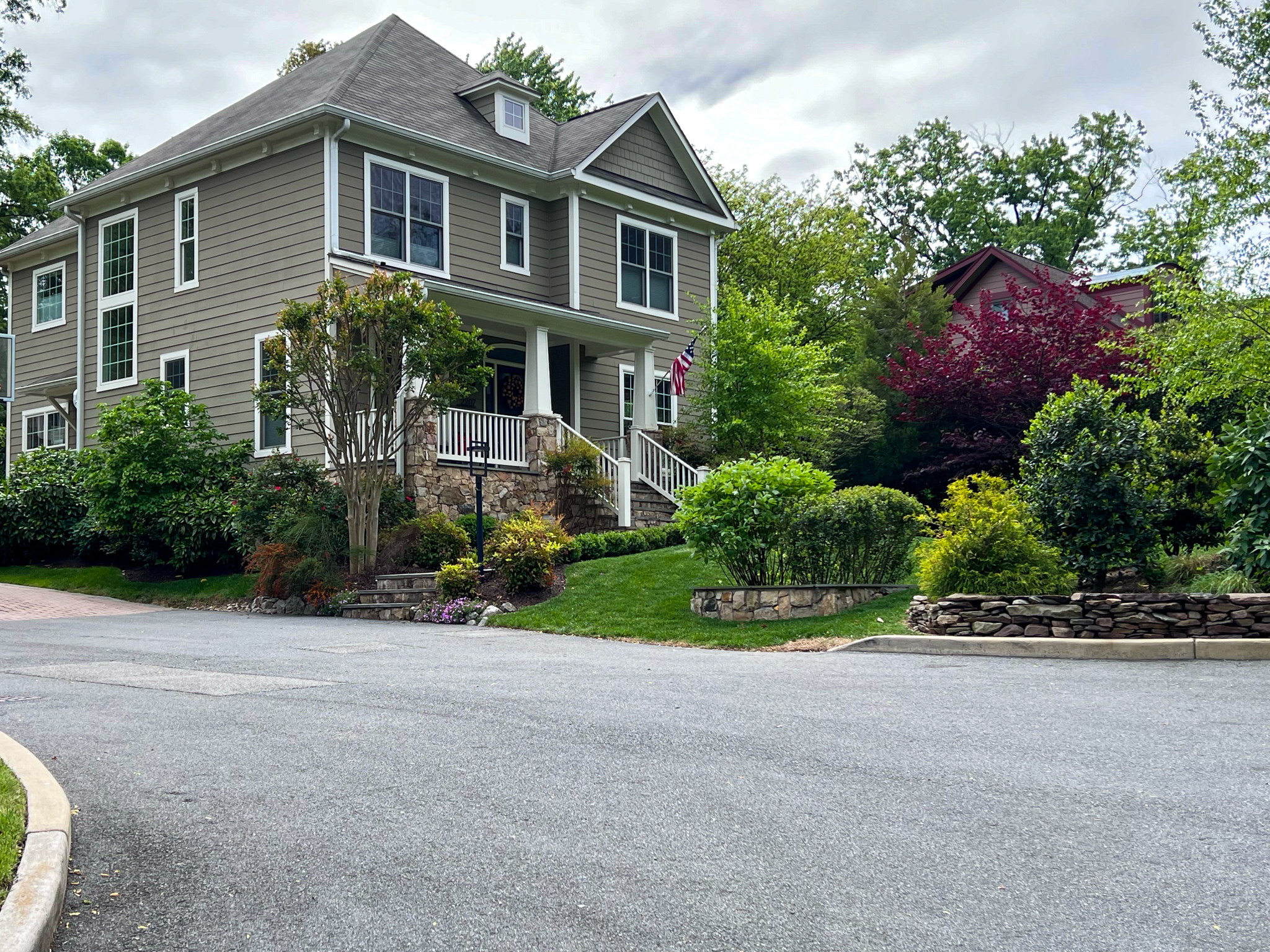 1007 Vassar Rd.
Recognized for the use of native and sustainable plants, no-mow areas and your general ecological and sustainable approach.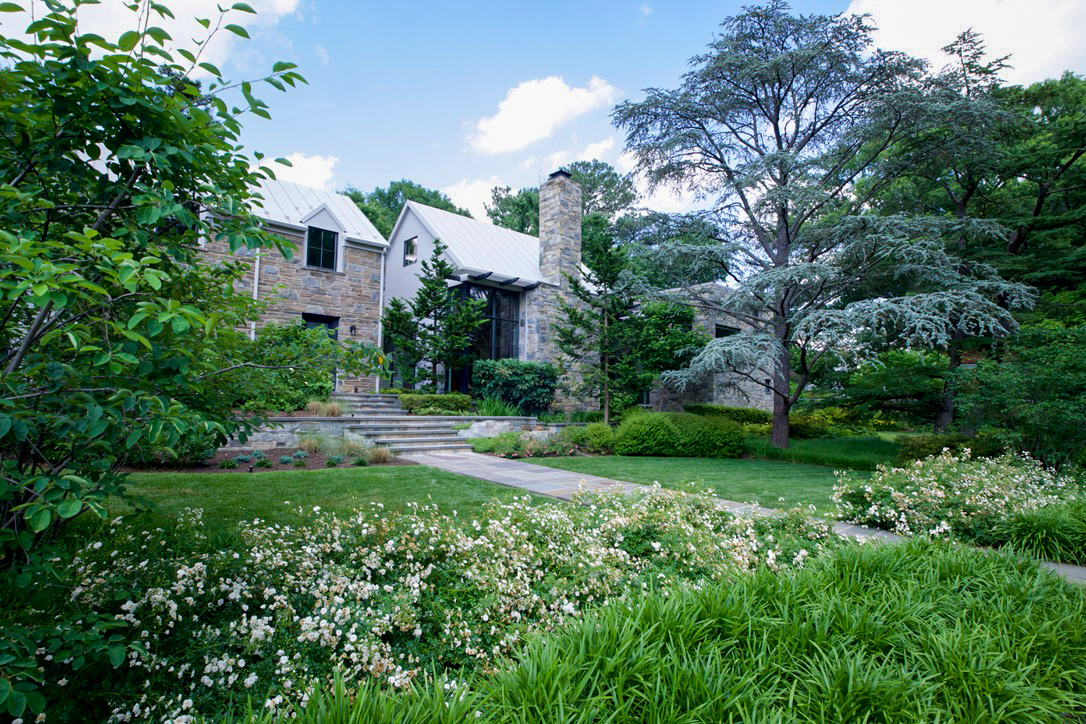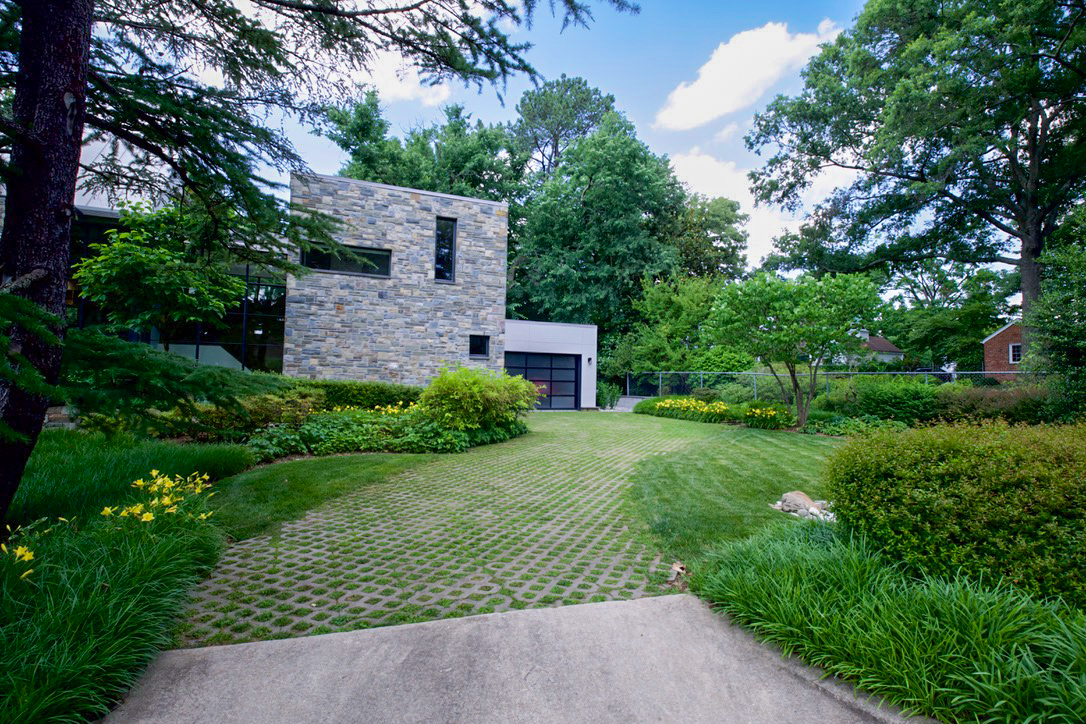 1316 Cleveland St.
Recognized for the use of plantings, scale, colors, and integration of your driveway into the design of your yard.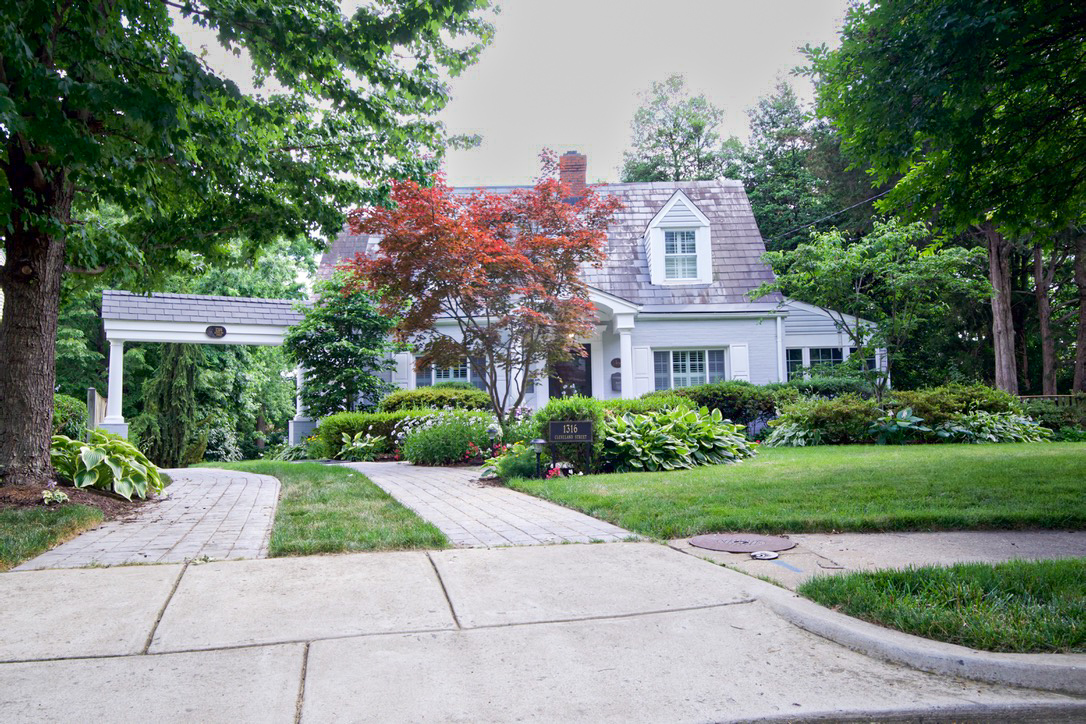 414 Crown View Dr.
Recognized for the use of plantings, scale, and design.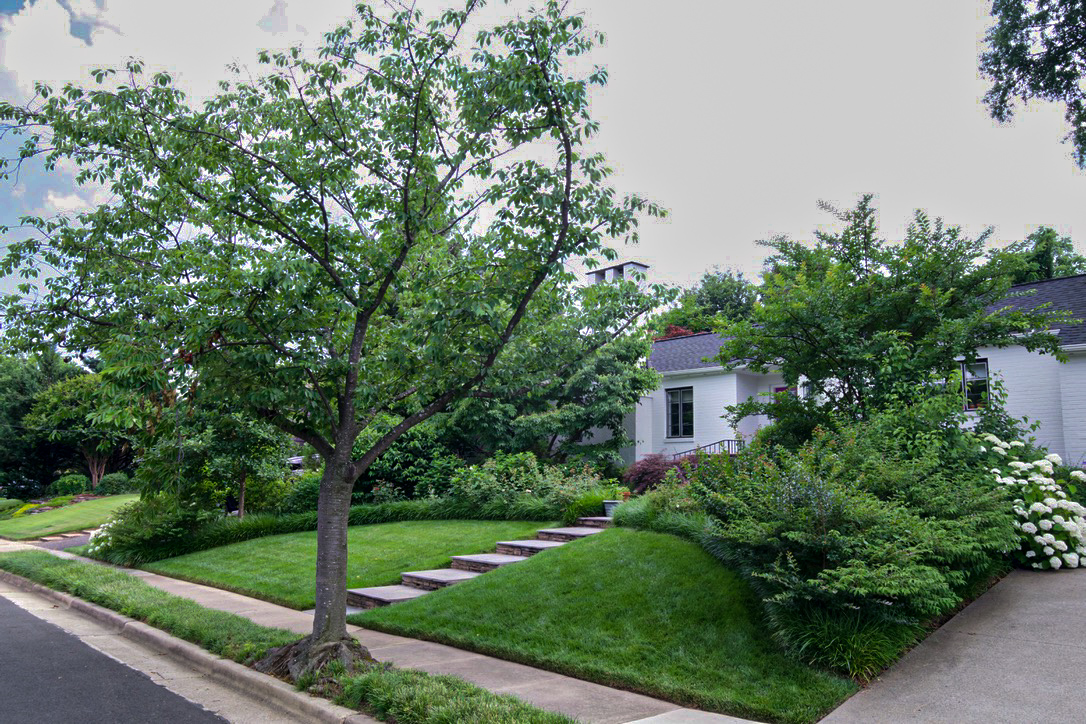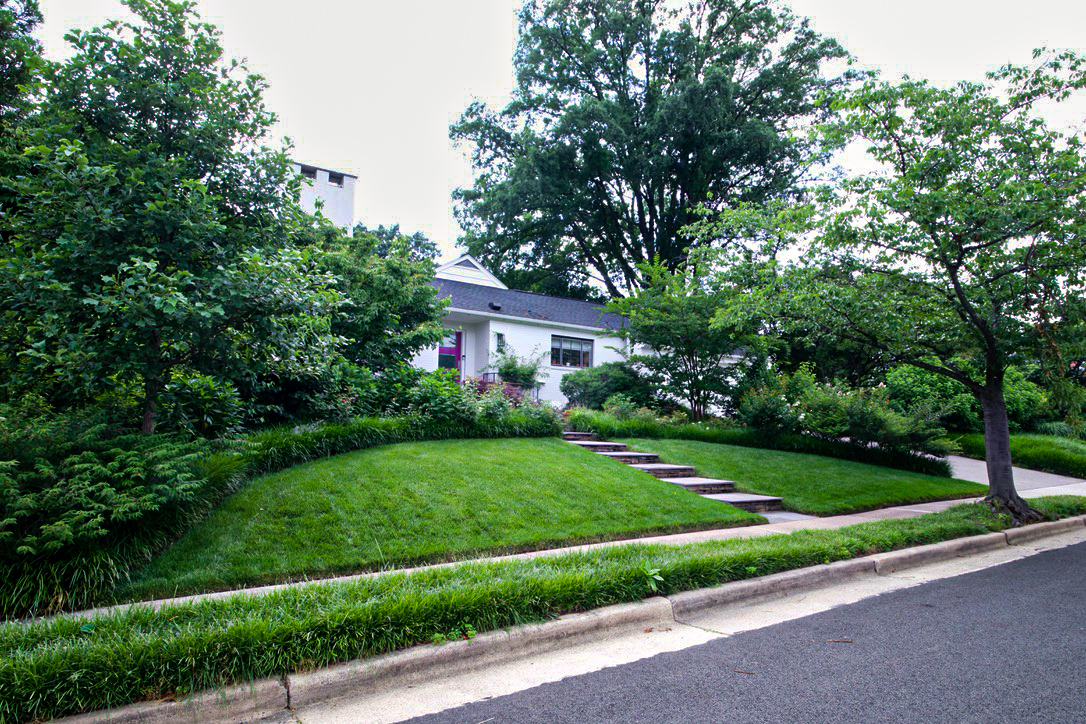 220 E. Custis Ave.
Recognized for how it beautifully compliments your house and for its mix of flowers, shrubs and trees.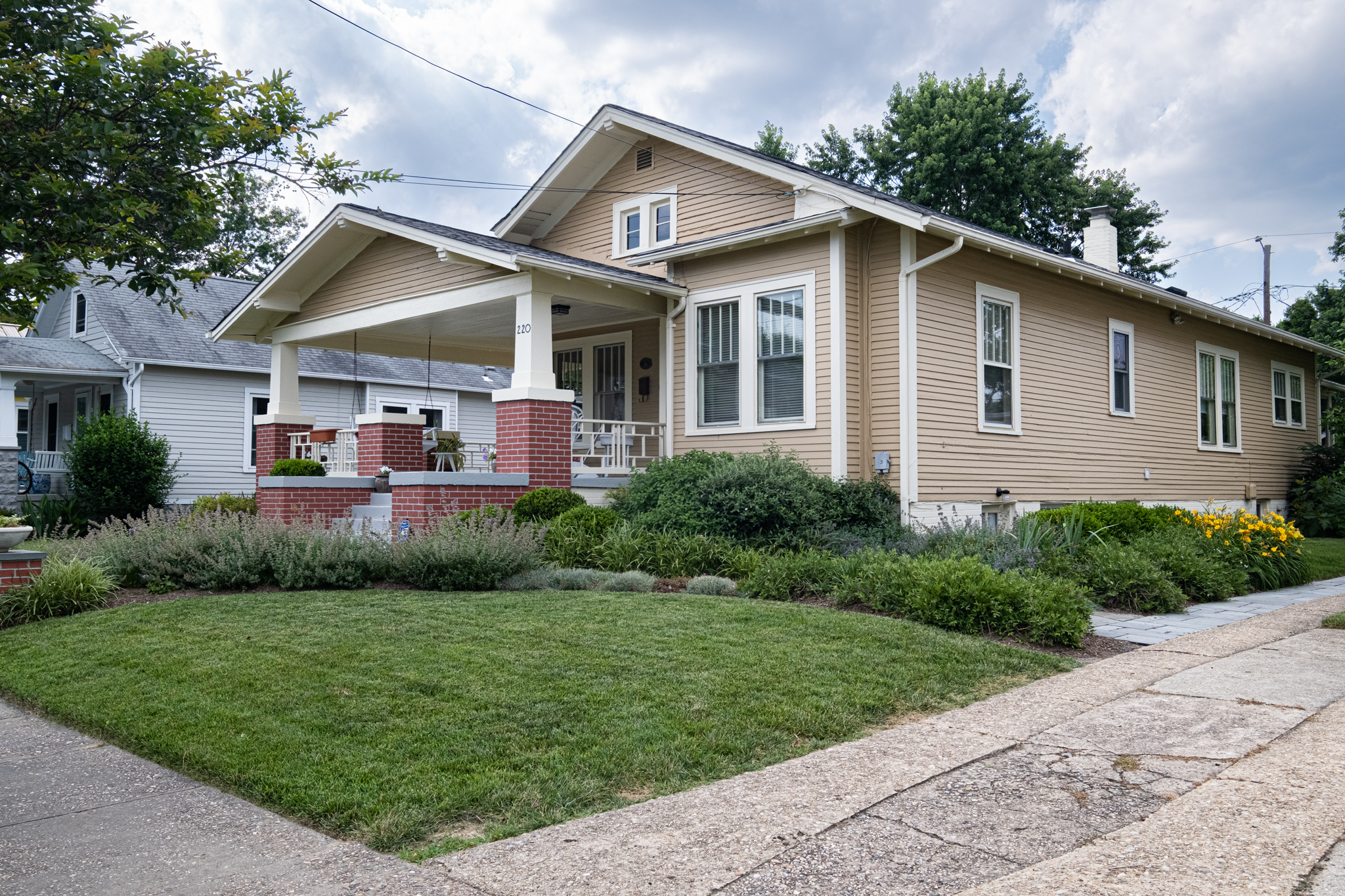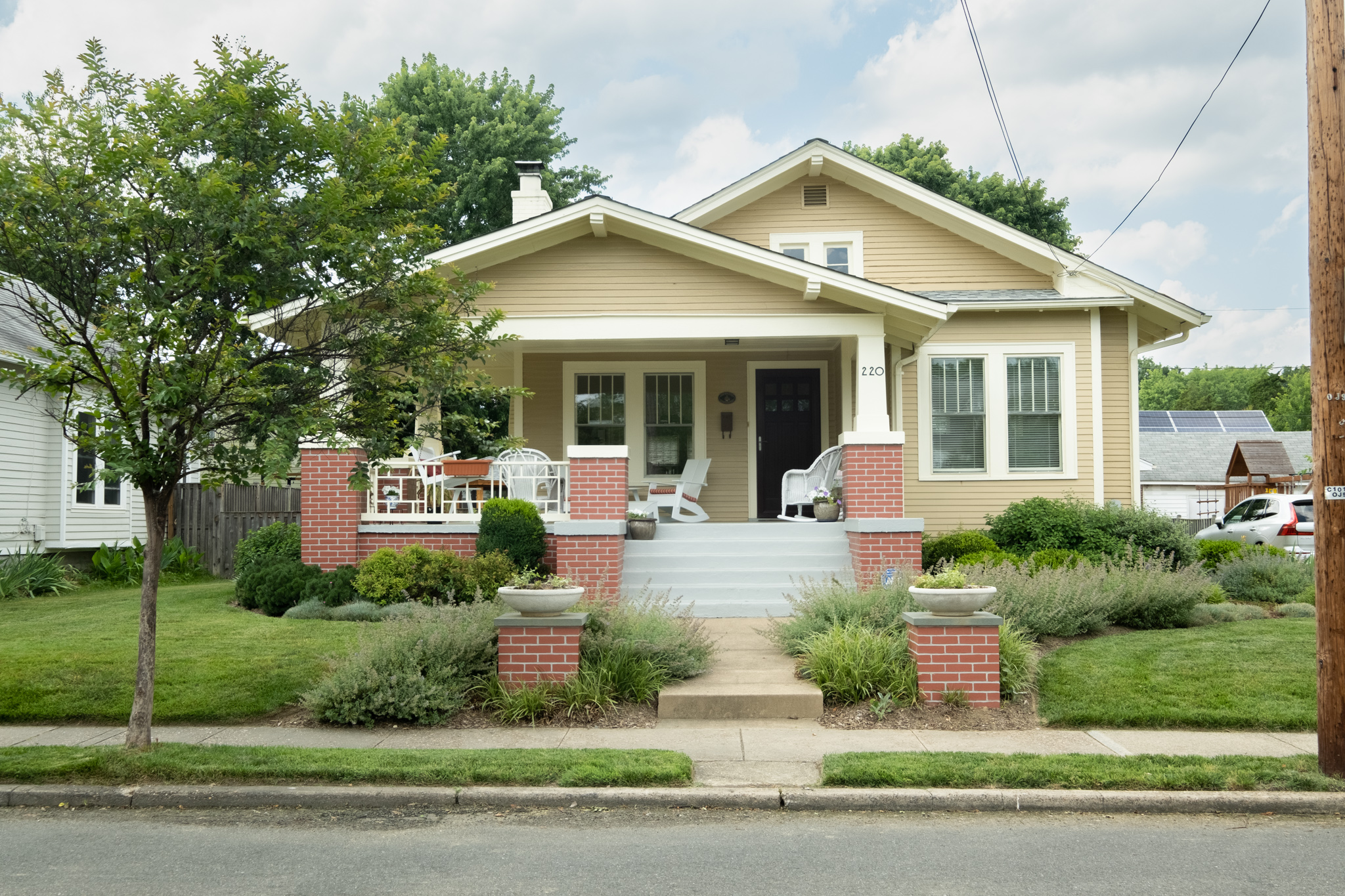 518 N Alfred St.
Recognized for the use of plantings, design, and how they are continually visually interesting all year long.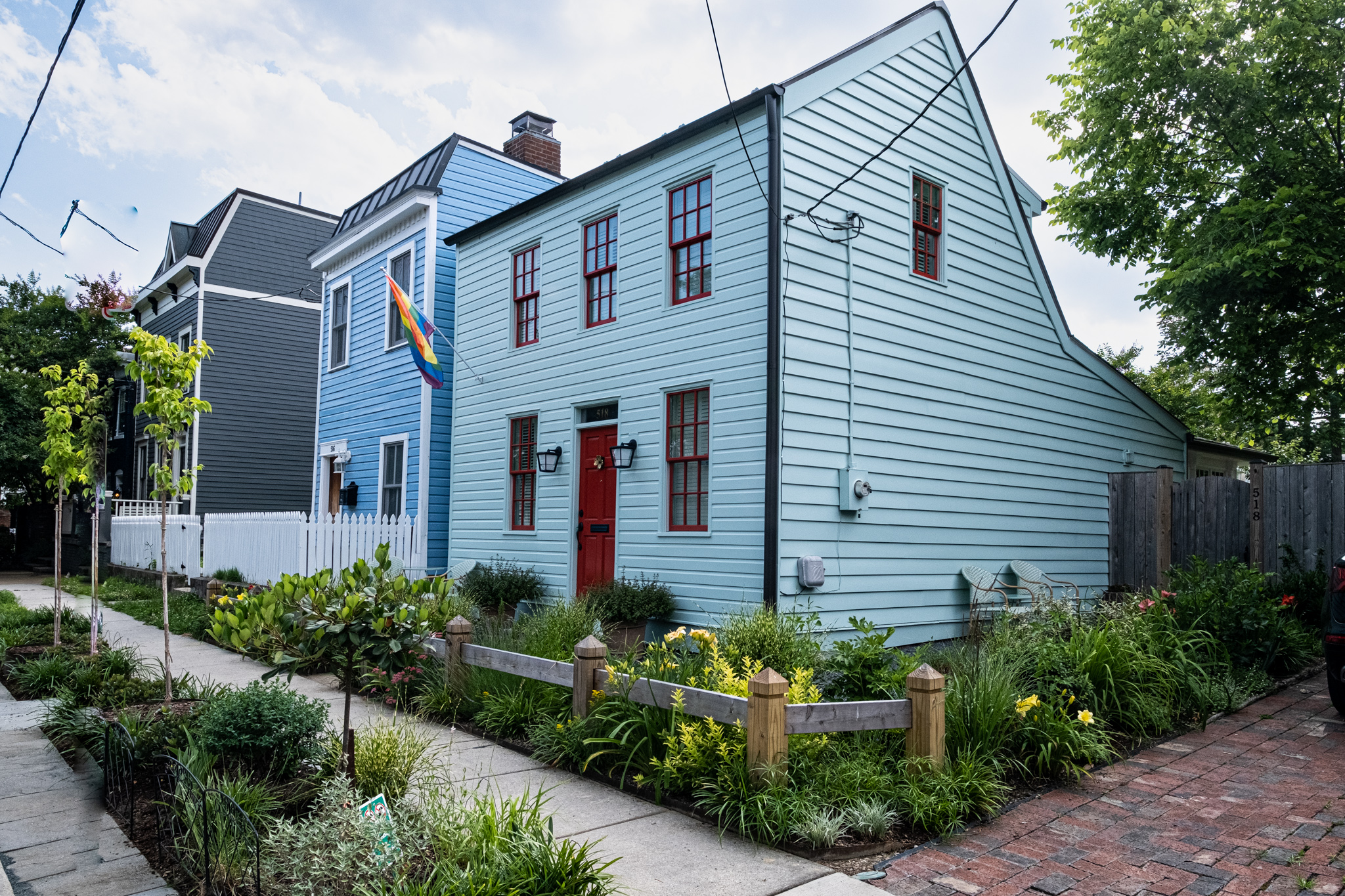 322 N Columbus St
Recognized for impeccably maintained property with quaint flower boxes that change with the season and compliment your design elements.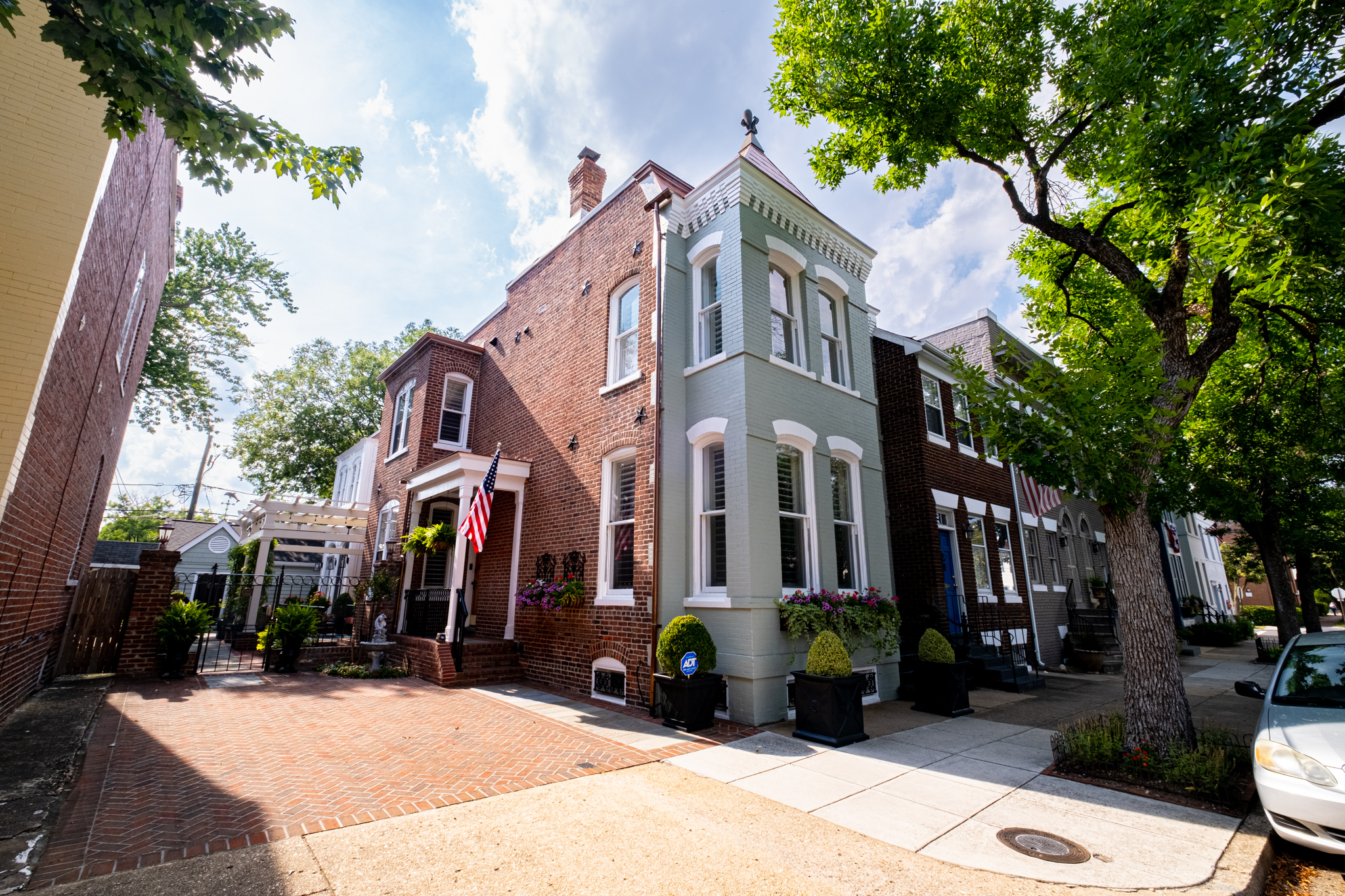 2022 Community Award Winners
Ben Brenman Park (4800 Brenman Park Dr.)
The Commission greatly appreciates the planting and nurturing of new native trees that enhances the park for future generations. The private-public collaboration also provides an excellent model for other community projects to emulate.
Special Thanks to:
Bonnie Petry

Tree Stewards of Arlington & Alexandria

Various Recreation, Parks & Cultural Activities (RPCA) divisions within the City - Natural Lands Management, Urban Forestry, Park Maintenance, Park Planning, and The PARKnership Program.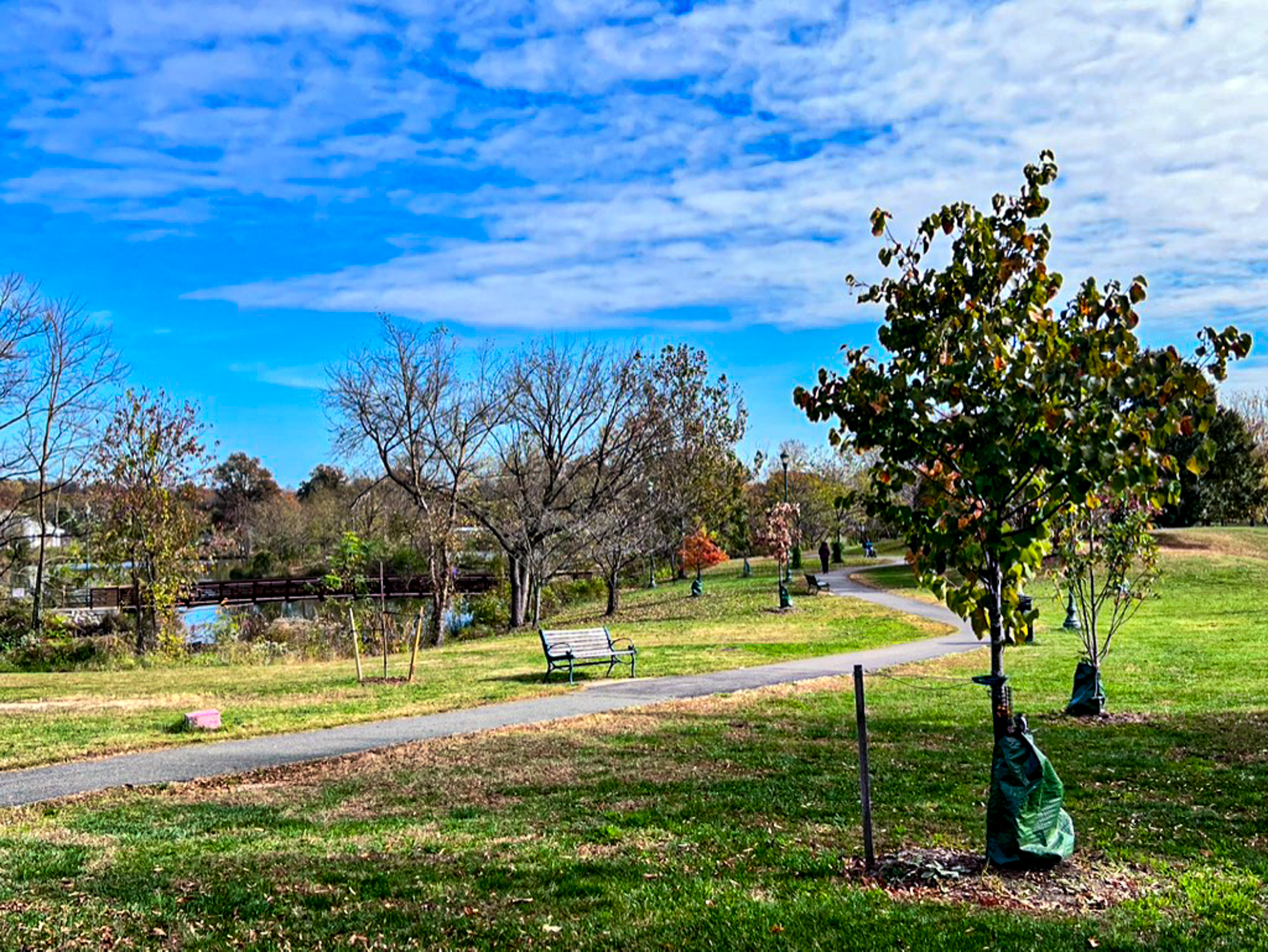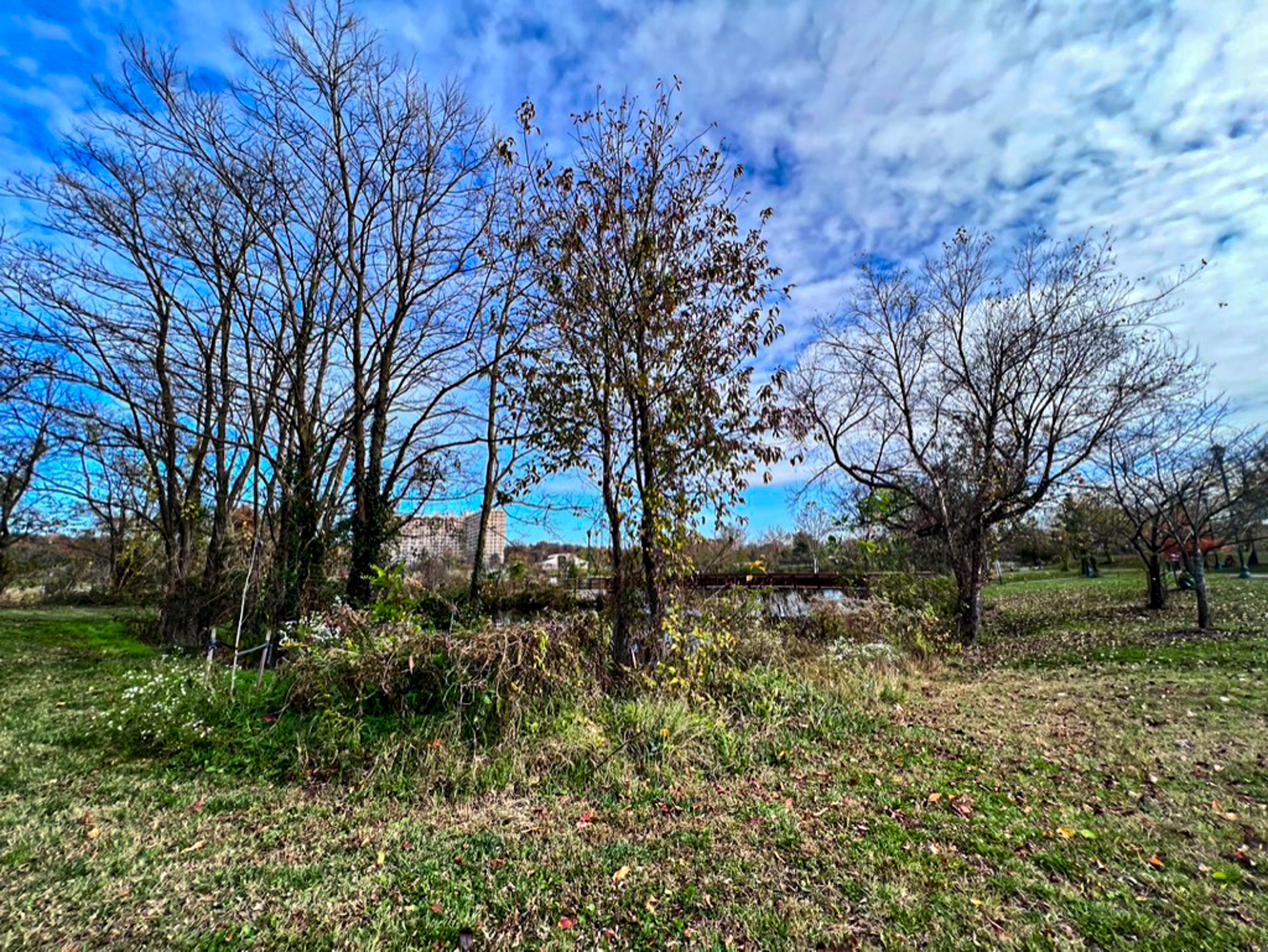 The Telegraph & Duke Meadow Complex (St. Interchange)
Through years of collective effort this overlooked patch of land has been transformed into a 5-acre bastion of carbon sequestration and native plant biodiversity. The Beautification Commission recognizes the hard work put into this project and greatly appreciates the ongoing commitment to maintaining and improving the interchange.
Special Thanks to:
Rod Simmons, Natural Resource Manager of the Recreation, Parks & Cultural Activities (RPCA) Natural Lands Management division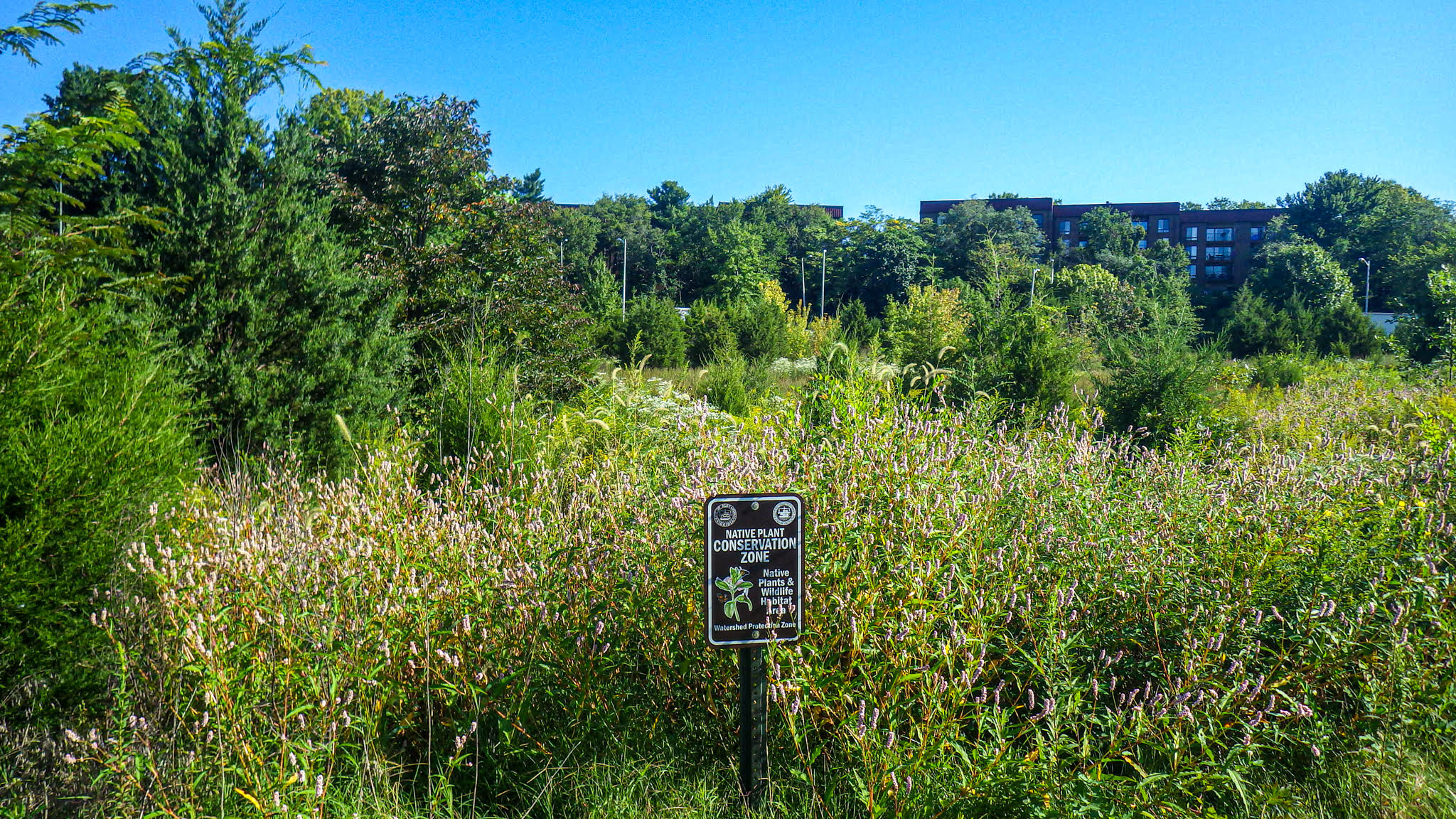 The Visitors Center Garden at the Ramsay House (221 King St.)
The revitalization of the garden focusing on historical details and the inclusion of plants, benches, and hardscape elements works wonderfully together. The private-public collaboration was key to the success and provides an excellent model for other community projects to emulate.
Special Thanks to:
The Garden Club of Alexandria 
The Alexandria Visitor Center
Visit Alexandria 
Various Recreation, Parks & Cultural Activities (RPCA) divisions within the City
Various grantors and private contributions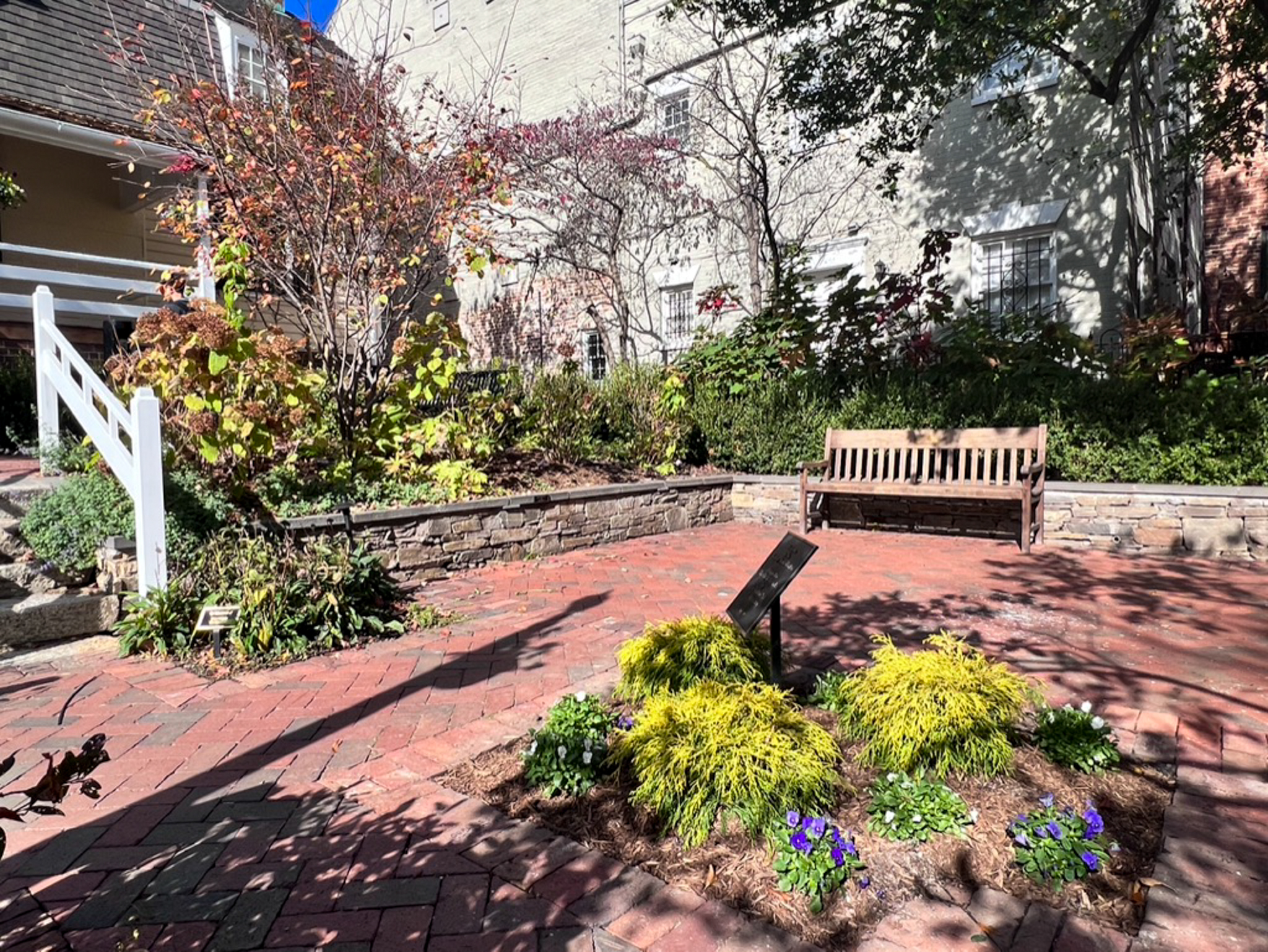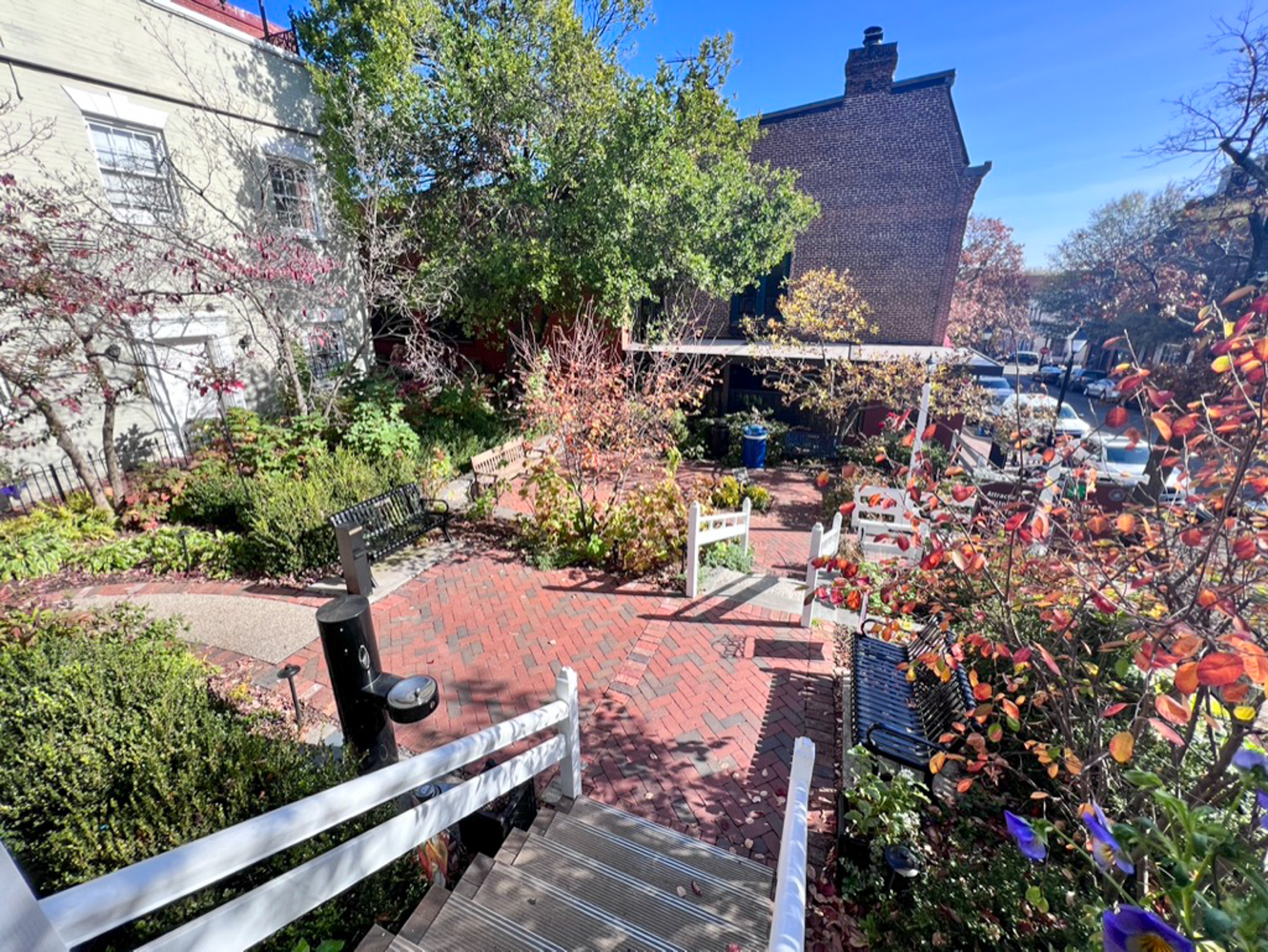 2008 - 2021 Beautification Award Winners
2008 - 2021 Beautification Award Winners
2021 Beautification Award Winners
2017 Beautification Award Winners
2016 Beautification Award Winners
Special Projects
Median Beautification & Sustainability
On Friday, June 15, the Alexandria Beautification Commission saw a year's worth of planning and working with the City of Alexandria come to fruition with the installation of native and sustainable plant material in three medians at the heavily trafficked intersection of King St., Quaker Ln and Braddock Rd. The Commission initiated the pilot median improvement project in 2017 to make the City's medians both more attractive and more sustainable.  

The Commission recommended the use of low maintenance, no mow areas in City medians that utilize native and sustainable shrubs and perennial plants. For the past year, the Beautification Commission has been working with the City of Alexandria's Department of Parks, Recreation and Cultural Activities to develop a cohesive landscaping plan for the medians which they hope can serve as a model for beautification of medians throughout the City. Together, their efforts have resulted in a beautiful and well-designed sustainable public space at a busy intersection.