Food Waste Composting Stations
Page updated on
April 27, 2022 at 9:32 AM
Food Waste Composting Stations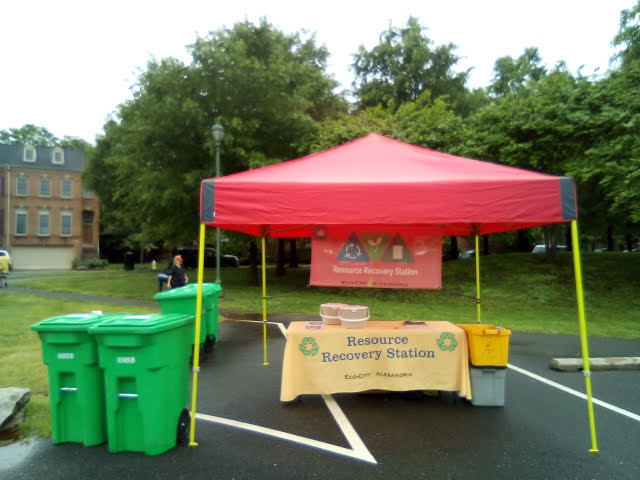 The Department of Transportation & Environmental Services' Resource Recovery Division operates Food Waste Drop-Off Stations, located at four of the City's Farmers' Markets. City residents can drop off food waste free of charge. The food waste will be taken to a local composting site and processed into compost, a rich soil amendment. Staff will be on site to explain how to compost food and yard waste at home, and accept items for composting.
COVID-19 Precautions
To protect staff and members of the public, COVID-19 protocols are in place at the City's compost stations.
The City asks residents to wear a facial covering or mask and maintain 6 feet of physical distance from staff and other users of the food waste drop-off program.
Locations
The markets are operating on a full spring/summer schedule (as of April 23, 2022).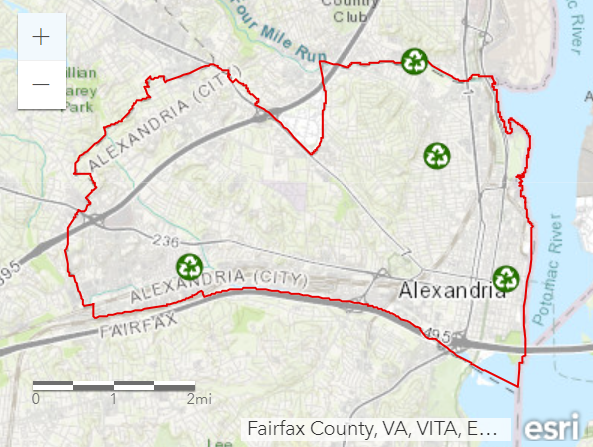 Old Town Farmers' Market
Market Square, 301 King Street
Saturdays, 8 a.m. - 12 p.m. -- Open Year Round
Del Ray Farmers' Market
Corner of East Oxford & Mount Vernon Avenues
Saturdays, 8 a.m. - 12 p.m. --  Open Year Round
Four Mile Run Farmers' Market
4109 Mount Vernon Avenue
Sundays, 9 a.m. - 1 p.m. -- Open Year Round 
West End Farmers' Market 
4800 Brenman Park Drive 
Sundays, 8.30 a.m. - 1 p.m. -- Open April 24 through November 20
Please note, market locations and dates are subject to change. Services may be delayed or canceled due to inclement weather or other rare circumstances. Updates regarding any changes are shared on T&ES social media channels ( Twitter, Facebook, Instagram).
Materials Accepted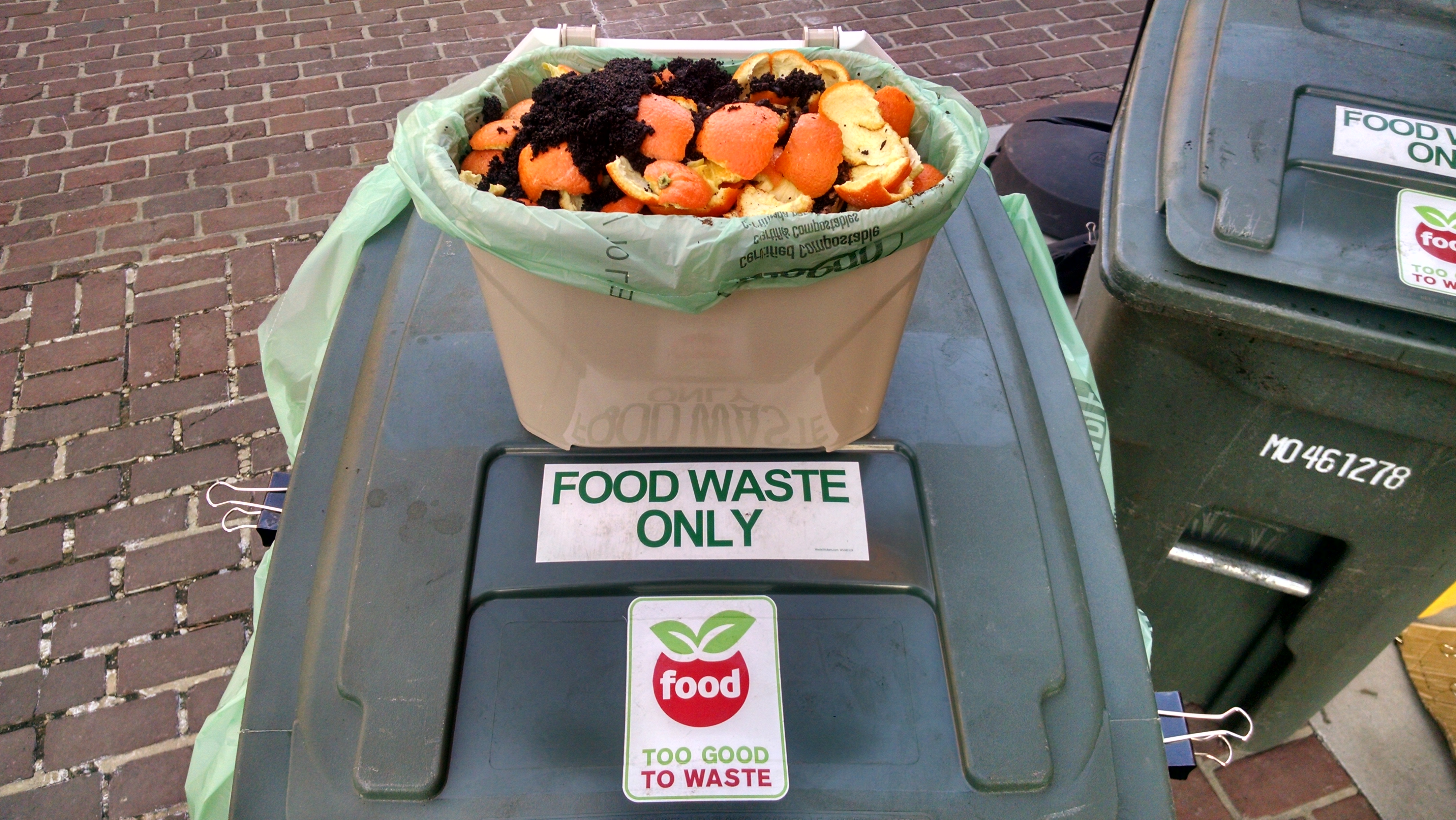 The following items CAN be placed into food waste collection buckets for composting:
Fruit and vegetable scraps 
Bread, pasta, rice, grains, & cereal
Nuts, beans, seeds (including shells/hulls)
Coffee grounds, filters, tea bags (no foil or foil-backed products)
Egg Shells
Flowers
Materials Not Accepted
The following items CANNOT be placed in food waste buckets:
Meat, fish, shellfish (including bones)
Dairy products (cheese,  butter, ice cream, etc.)
Fats, oils or grease
Pet waste
Foam
Plastic bags, wrap, & film
Yard waste
Rubber bands and small fruit labels
Diapers
Program Flyer