ASO Holds First OSHA 10 Training for Spanish-Speaking Inmates
Page updated on
February 13, 2023 at 8:49 AM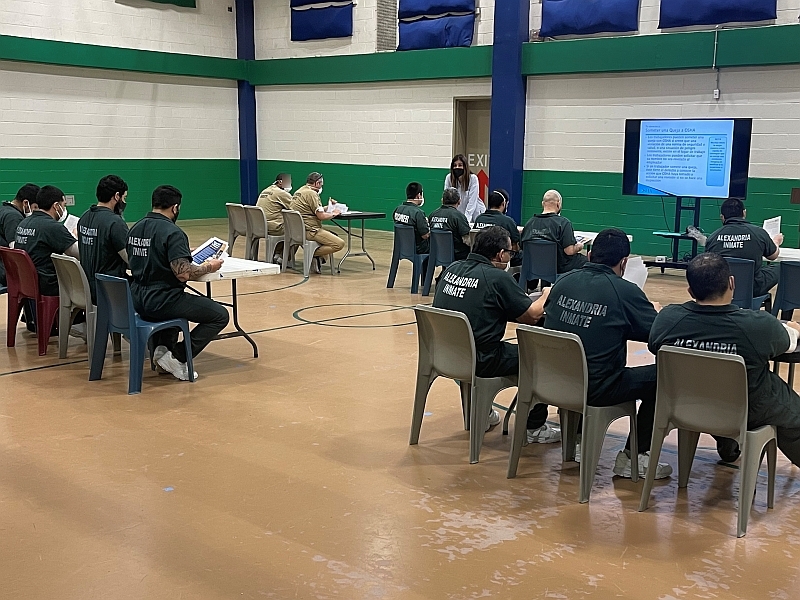 For the first time, inmates at William G. Truesdale Adult Detention Center completed an Occupational Safety and Health Administration (OSHA) course delivered entirely in Spanish. Over two days in late January, 15 Spanish-speaking inmates successfully completed 10 hours of safety awareness training covering essential topics like hazardous materials, machine guarding, bloodborne pathogens, industrial hygiene, materials handling, ergonomics and fall protection.
All 15 will receive OSHA 10-hour General Industry Safety and Health cards, a basic requirement for most entry-level positions at industrial workplaces. Having the OSHA 10 training increases their employment opportunities in industry when they return to the community.
Lancaster Safety Consulting, Inc., conducted the training and is expected to deliver similar courses in Spanish in the future.
In the past, the Sheriff's Office has offered training to eligible inmates so they can earn OSHA 10 Construction Safety and Health cards, ServSafe® food service certification, and traffic control flagging certification from the American Traffic Safety Services Association. These professional credentials make returning citizens more competitive candidates for employment.