In Memoriam: Deputy William G. Truesdale
Honoring the life and sacrifice of Deputy William G. Truesdale who was killed in the line of duty on January 27, 1981.
Page updated on
January 27, 2023 at 8:25 AM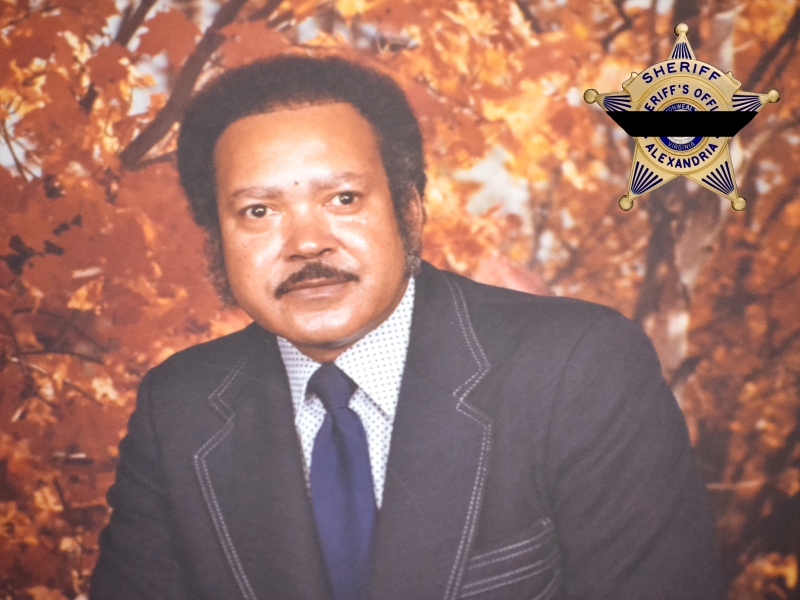 William G. Truesdale was born in South Carolina on July 29, 1933. Bill joined the Navy, serving during the Korean War, and began his career in public safety working as a shore patrolman. He later worked for the Fairmount Heights Police Department in Maryland and later at Lorton prison with the District of Columbia Department of Corrections. In 1973, he became a deputy with the Alexandria Sheriff's Office.
During his first years, Deputy Truesdale worked in the jail, then located in the 500 block of Princess Street. He was well-liked and respected by his colleagues and even by many inmates, whom he could calm during times of unrest at the overcrowded jail. In 1980, Deputy Truesdale began a new assignment, providing security at the courthouse.
On January 27, 1981, three prisoners appeared in court and one of them, Wilbert Lee Evans, who was facing robbery and murder charges in North Carolina, became disorderly. Deputy Truesdale immediately stepped in to quell the disturbance. Later, around 3:25 p.m., as Deputy Truesdale escorted Evans and two other prisoners back into the jail, Evans grabbed Deputy Truesdale's gun from his possession. Evans fired the .38-caliber revolver, shooting Deputy Truesdale in the chest. Deputy Truesdale fell back and down the steps outside the jail. Evans then fired at his own handcuffs, freeing himself and the prisoner he was manacled to.
Evans attempted to escape and ran from the jail, but dozens of police officers and deputies who had heard the shots quickly located him. After shooting himself, Evans was apprehended in a parking lot behind the 300 block of North Washington Street. Deputy Truesdale was taken to Alexandria Hospital where he died at 5:50 p.m. Evans was convicted of Deputy Truesdale's murder, sentenced to death and executed on October 17, 1990.
Deputy Truesdale, 47, was survived by his wife Zita, daughter Laurie, and sons William, Thomas and Kevin.
During National Correctional Officers and Employees Week in May 2011, the Alexandria Adult Detention Center was renamed the William G. Truesdale Adult Detention Center in his honor. At the same ceremony, his son, Kevin Truesdale, was sworn in as an Alexandria Deputy Sheriff. Deputy Kevin Truesdale became a member of the Honor Guard and served with the Alexandria Sheriff's Office for more than five years with assignments at the Detention Center and the courthouse.