Judicial and Field Operations Bureau
The Judicial and Field Operations Bureau is the arm of the Sheriff's Office that is most visible to the general public. Most of the tasks performed by the Bureau are accomplished in the streets and neighborhoods of Alexandria or at the Alexandria Courthouse.
Page updated on
September 28, 2023 at 11:48 AM
Judicial and Field Operations Overview and Responsibilities
Under the command of Chief Deputy Shahram Fard, the Bureau includes Judicial Services such as courthouse security and courthouse operations, and Field Operations such as civil process, warrant service and community support functions.
Judicial Services provides courthouse and courtroom security for more than 43,000 proceedings at the Alexandria Courthouse annually. In addition to transporting local inmates to court, Judicial Services deputies also transport those individuals in the Sheriff's custody to other correctional facilities and courts and to state mental health facilities. In 2022, they completed more than 2,100 prisoner transports.
Field Operations includes service of of legal process, warrant service and community outreach. In 2022, Bureau deputies cleared 305 warrants and served more than 8,000 civil documents.
The Bureau's hours of operation are 8:30 a.m. until 5 p.m. Monday through Friday, except holidays.
To reach the Judicial Services Section, located inside the Alexandria Courthouse at 520 King Street, call 703.746.4120 during regular business hours. You can also visit our FAQ page to learn more the Office's legal process and eviction functions.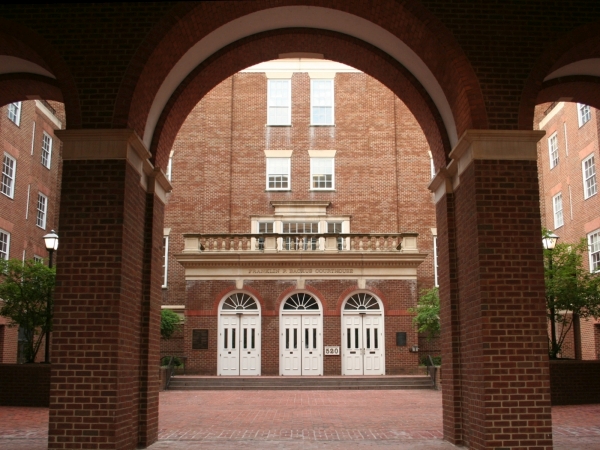 Court Order Regarding Cell Phones in Courthouse
Effective October 2, 2017, by court order, all cell phones, cameras, video recording devices or similar equipment are prohibited inside the Alexandria Courthouse without court authorization. Visitors may store such items in lockers for a nominal fee. Law enforcement, attorneys, news media and courthouse staff are exempted. Individuals who need their phones or similar devices for evidence must first request permission from the judge in court.
Fingerprinting for Expungements
Beginning October 2, 2023, to facilitate the procedure for those seeking local expungements, Judicial Services deputies will provide free fingerprinting for petitioners at the Alexandria courthouse Monday, Tuesday, Wednesday and Friday between 10 a.m. and 3 p.m. This service is not available on Thursdays or holidays.