Sheriff Casey Receives Del Ray Business Association Award
Page updated on
December 20, 2022 at 1:00 PM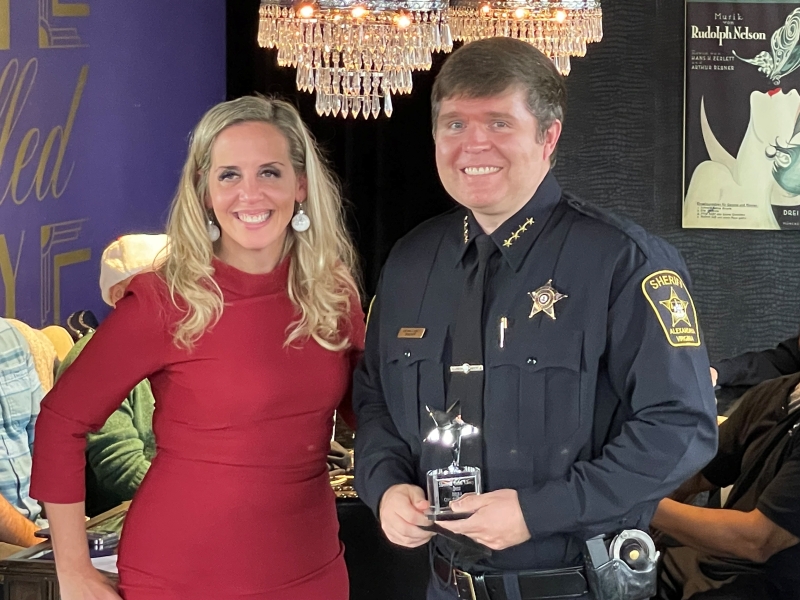 The Del Ray Business Association (DRBA) presented Sheriff Sean Casey with its Star Award for City/Government Service at its annual holiday luncheon on December 12. DRBA recognized Sheriff Casey for keeping small business owners informed about important public safety issues, helping with security and crowd control at neighborhood events, and supporting their community by volunteering.
DRBA President Dr. Lauren Fisher called Sheriff Casey a "tremendous leader" when presenting him with the Star Award (at right). "Whenever the community and our businesses need the Sheriff's Office, they are always there for us," Dr. Fisher said.
Sheriff Casey thanked DRBA for the award and congratulated the other honorees.