Alexandria Archaeology Summer Camp
Fun and informative experiences for young people. Work with professional archaeologists on a real site in Alexandria.
Page updated on
March 11, 2022 at 7:34 AM
Alexandria Archaeology Summer Camp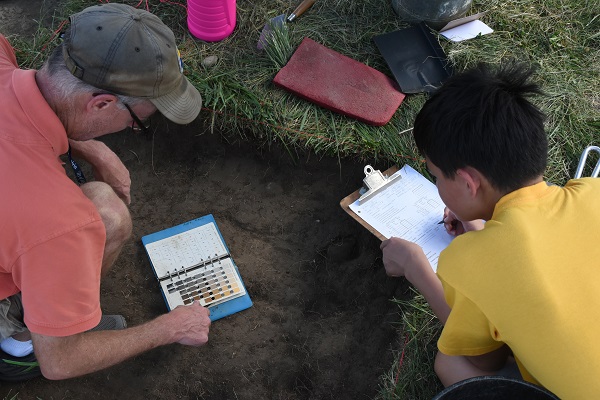 Information for 2022 - SOLD OUT - Email archaeology@alexandriava.gov to be placed on the waiting list. Counselor in Training (age 16-17) applications are being accepted through May 2. 
Due to cancellations in 2020 and 2021, Summer Camp 2022 will include a Counselor In Training (CIT) program for ages 16-17. 
WHAT: Help Alexandria's City archaeologists excavate a real archaeological site! Learn professional excavating, recording, and artifact processing methods. Uncover Alexandria's buried past while protecting the City's valuable historic resources.
WHO: Ages: 12 - 15. Ages 16-17 may choose to apply to be a Counselor in Training .
WHEN: July 18-22, 2022. Monday-Friday, 9:00 a.m. to 3:30 p.m. each day.
WHERE: The Alexandria Archaeology Museum, and a real archaeological site in Alexandria.
COST: $400 with available scholarships . 
REGISTRATION: Registration will begin at 9 a.m. on Tuesday, February 15. Fill out an online Camper Application or pick up and drop off printed forms at the Alexandria Archaeology Museum on the third floor of the Torpedo Factory Art Center, 105 N. Union Street, Studio #327.
MORE INFO:  Read our 2019 Summer Camp Newsletter.
*All programs will follow current COVID-19 safety protocols for staff, participants and facilities.