Where Do Recyclables Go?
Page updated on
January 5, 2023 at 11:02 AM
Residential Recycling Materials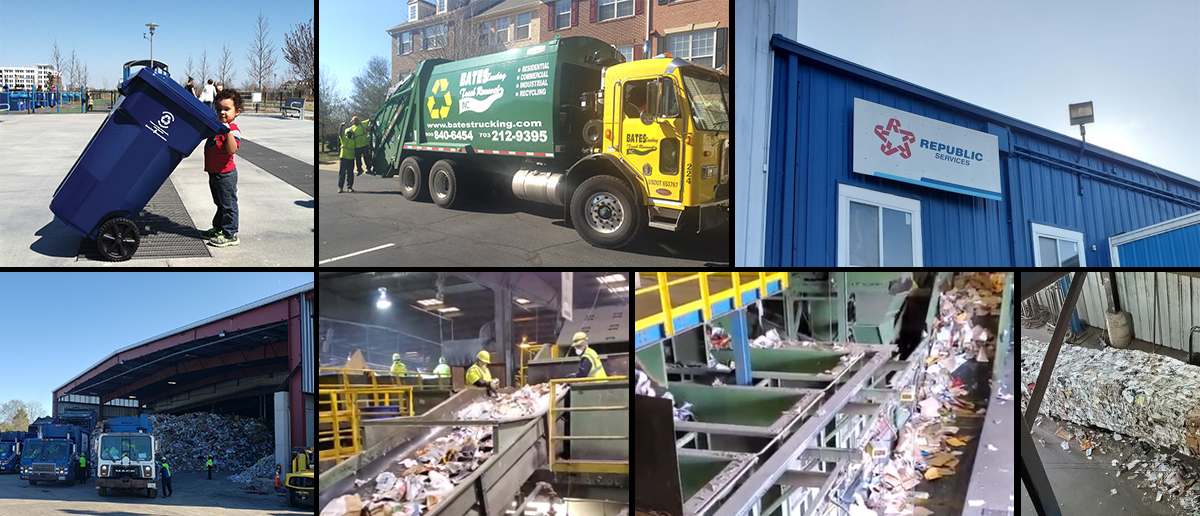 Once the recyclables are collected from your blue cart, they are delivered to a Materials Recycling Facility (MRF) located in Manassas, VA operated by Republic Services. 
At the MRF, the recyclables are separated by type: plastics, metal, paper and cardboard. 
Each type of material is consolidated into bales. These bales are loaded onto a truck, and sent to manufacturing plants where the recyclables are used to make new products.
**NO Plastic Bags in the Recycling**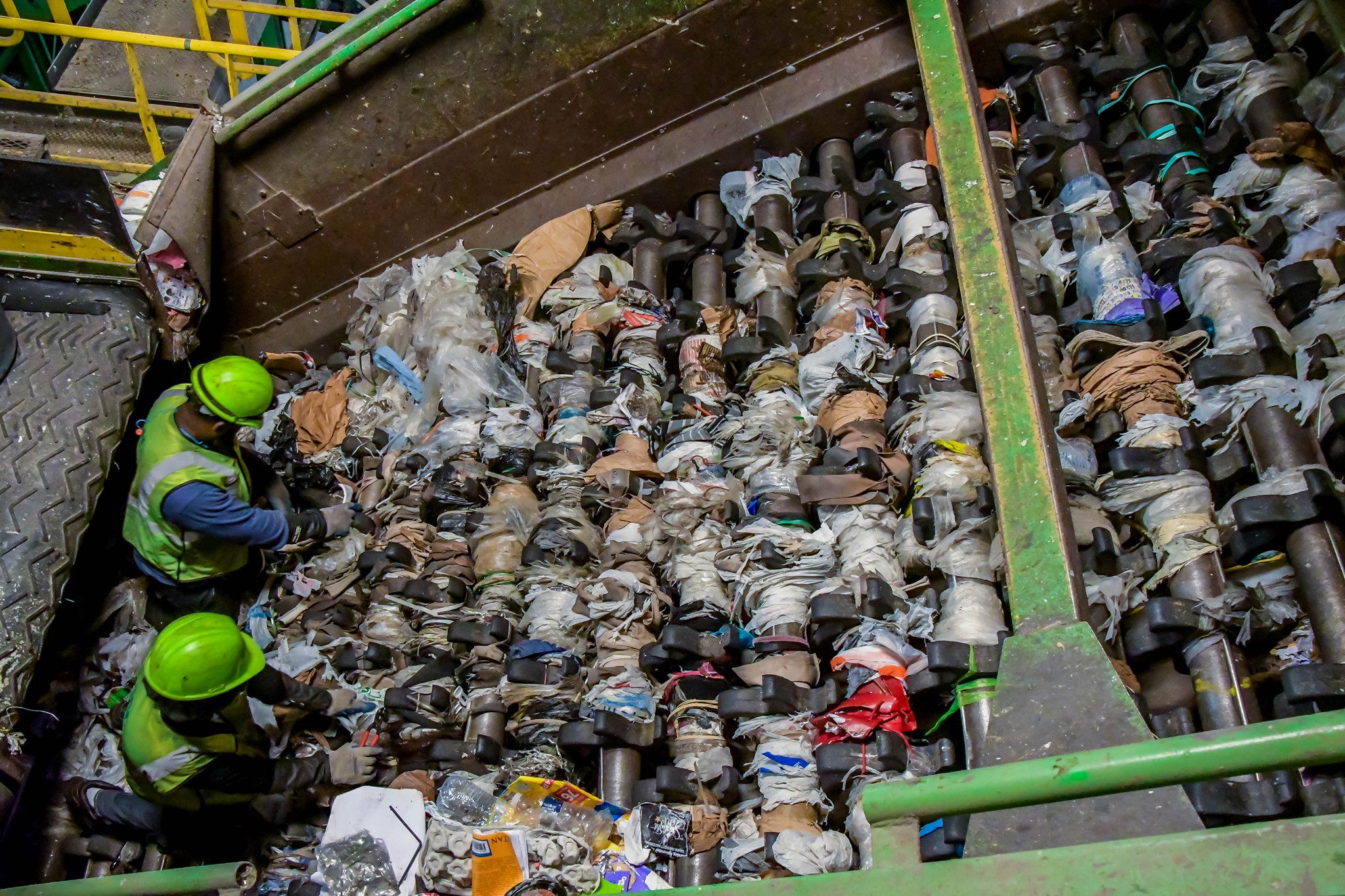 Plastic bags, wrap, and film of any color, size or shape are not accepted in the City's recycling bin. Plastic bags are often the biggest contaminant found in the City's recycling stream. These materials clog recycling equipment resulting in safety hazards to employees and operational problems. Recycling facilities will often reject recyclables if they are contained in a plastic garbage bag or include wraps and films of any kind. The City also pays a penalty when bags and wraps are present. Please help the City reduce contamination by keeping your recyclables loose.
Glass Recycling

Glass bottles and jars collected from purple glass drop-off containers are delivered to an aggregation facility located in Lorton, VA in Fairfax County.
From Fairfax County, the glass is recovered in multiple ways. Some glass bottles and jars are loaded onto a truck and hauled to a secondary Glass Processing Center to be recycled back into new glass bottles. Glass is also crushed into sand and gravel to be used for local public works projects.
Visit the Glass Recycling in Alexandria web page to learn more.