Battery H Hospital
Battery H Hospital, at 907 Pendleton Street from 1863-1865, included a wooden building with hospital tents behind it. The men of Battery H served provost duty under General Slough.
Page updated on
January 10, 2022 at 10:48 AM
History of Battery H Hospital
907 Pendleton Street
The Battery H hospital building was made of wood siding, with hospital tents behind it. Other buildings made up the compound, spreading from Pendleton to Wythe, and between N. Patrick and N. Alfred Streets. Battery H served in Alexandria from March 1863 until January 1865. Seven men of Battery H died of disease during the war.
Independent Battery H (1st Independent PA Regiment), Light Artillery, was organized in the area of Pittsburgh, PA, on August 5, 1861. The Battery was attached to the Defenses of Washington and served at Fort Barry until December, 1862. After serving in Maryland and the District of Columbia, the men were sent to Alexandria, where they served provost duty under General Slough for the duration of the war. Independent batteries did not have regimental affiliations. They mustered into the U.S. Volunteer Service and were assigned to larger units. 
CivilWarArchive.com. The source for the Civil War Archive website is Frederick H. Dyer, A Compendium of the War of the Rebellion, Part 3, The Dyer Publishing Company, Cedar Rapids, 1909. This work was compiled by a Civil War veteran from the Official Records of the Union and Confederate Armies and additional sources.
Historic Image
There are no known images.
Quartermaster Map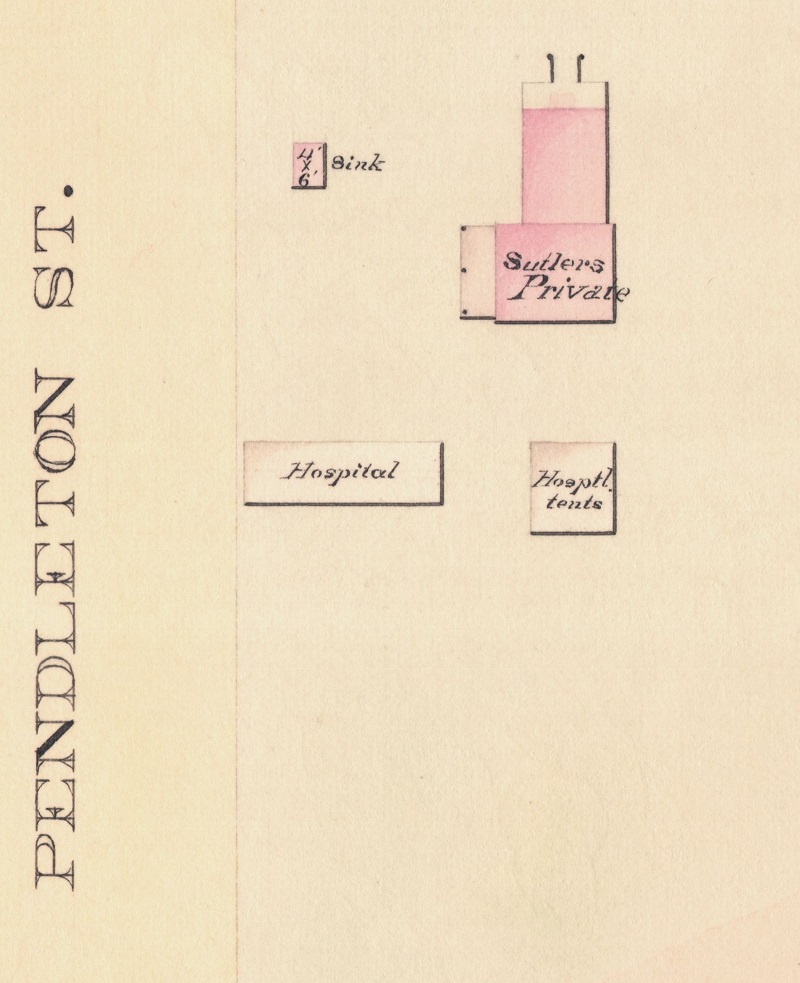 The Quartermaster map shows a hospital on Pendleton Street, with hospital tents behind it. The map also shows Sutlers private quarters and a sink (privy).
Location and the Site Today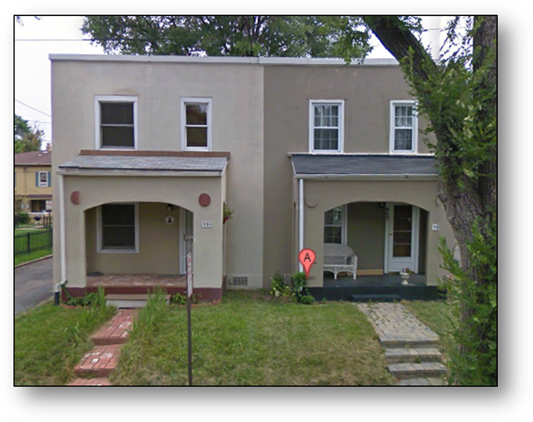 Battery H Hospital was located at approximately 907 Pendleton Street, between Alfred and Patrick Streets. Early 20th-centurry houses now occupy the site.