Fairfax Street Hospital
Before Fairfax Street Hospital opened in 1861, the large double house was used as a girls' school.
Page updated on
January 10, 2022 at 11:11 AM
History of the Fairfax Street Hospital
209-211 N. Fairfax Street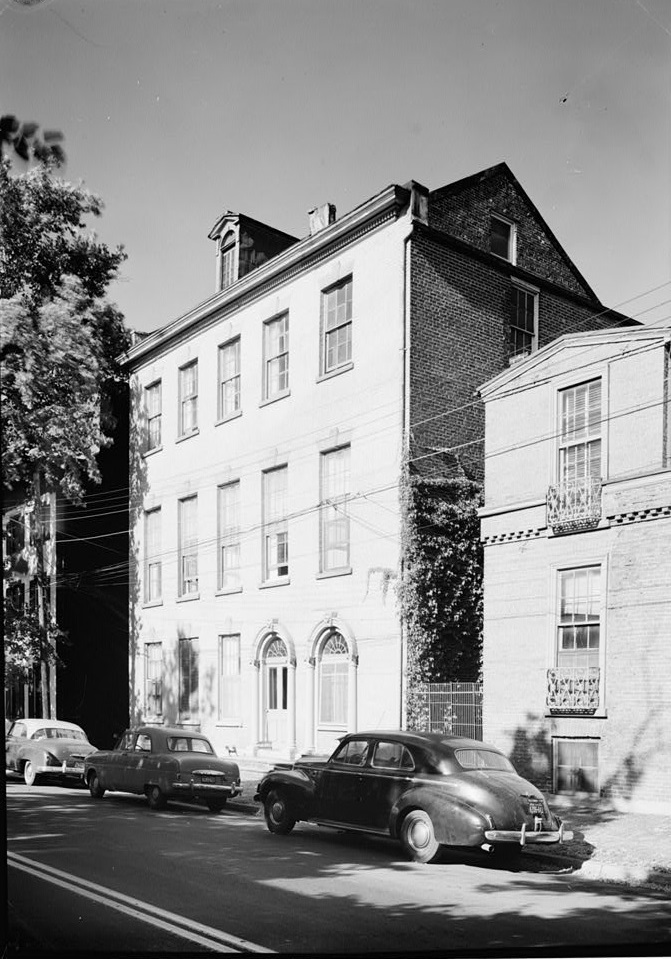 The houses at 209-211 North Fairfax Street were built by Jonah Thompson in 1805 as residences, and are today known as the Jonah Thompson Houses or the Marriage House.  In the 1840s, this large property, with a loggia facing the rear garden and river, became a female seminary, or school, run by Benjamin Hallowell.
Opened August 22, 1861, Fairfax Street Hospital became an element of the First Division of Alexandria Hospitals after September 20, 1862.  In 1864, it became part of the Mansion House Hospital, also in the First Division, which had about 753 beds in a December, 1864 census.
Historic Image
Image Source: Library of Congress Prints and Photographs Division 
Image Date: 1930s
Medium: 5x7" B/W photographic print
Library of Congress Reproduction Number: HABS VA,7-ALEX,57-1
Library of Congress Call Number: HABS VA,7-ALEX,57-1
Library of Congress Rights Advisory: No known restrictions on publication.
Quartermaster Map
The Quartermaster map shows the Fairfax Street Hospital and vicinity. A detail shows the elevation of the hospital.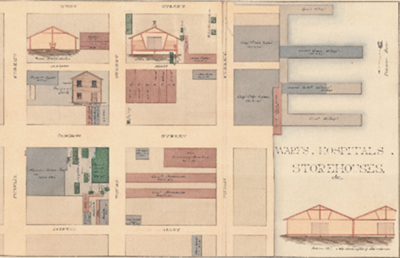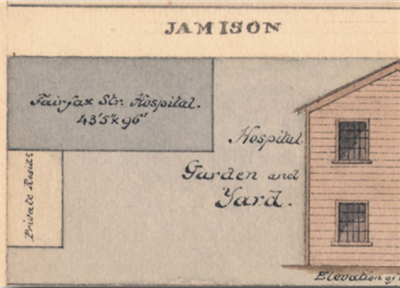 Location and the Site Today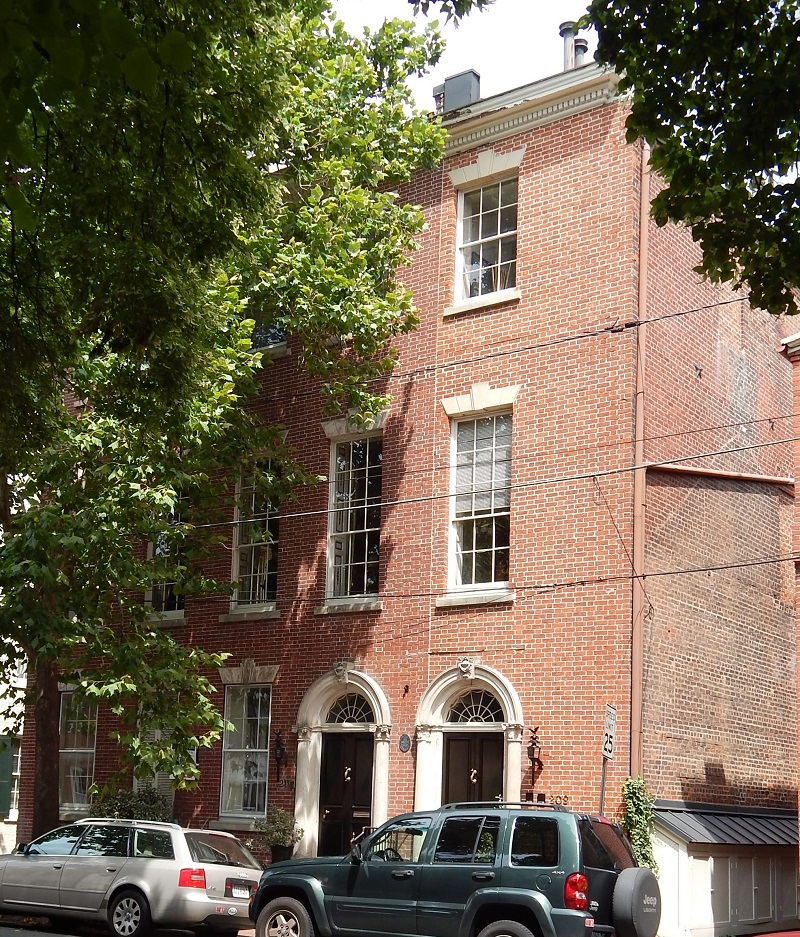 Located at 209-211 N. Fairfax Street, the Fairfax Street Hospital is now once again private residences, known as the Jonah Thompson House.