Friends Meeting House Hospital
The Quaker Meeting House was used as a hospital for the First Division.
Page updated on
January 10, 2022 at 11:45 AM
History of Friends Meeting House Hospital
600 Wolfe Street
The Friends "Quaker" Meeting House was built in 1811. During the war, it was used as a hospital for First Division. Thirty-one patients at this hospital joined together to present a gold watch and chain to assistant surgeon Dr. Leon Hammond. (James Barber, Alexandria in the Civil War, H.E. Howard, publ., University of Virginia, 1988, pp. 400.)
After the war, the Alexandria Friends Society nearly dissolved and the property was leased for a school, and then a church. The second floor collapsed and the building was demolished in the 1880s.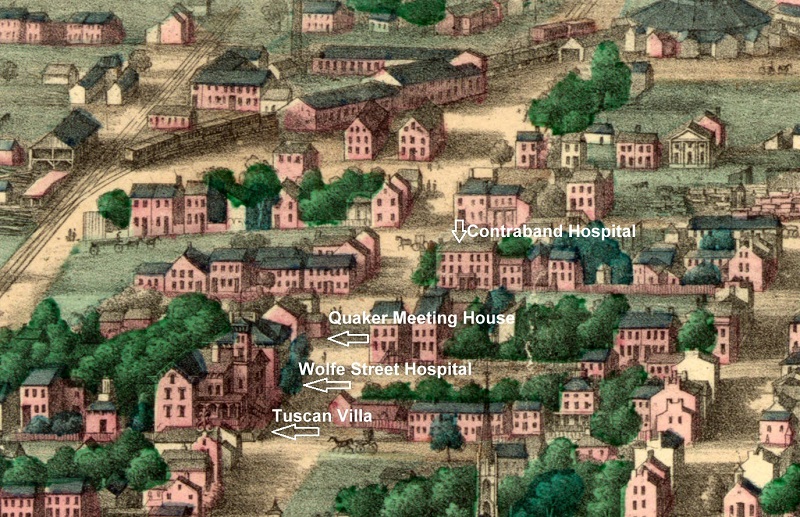 Historic Image
No image has been identified.
An image labeled Friends' Meeting-House in The Photographic History of the Civil War in Ten Volumes is misidentified, and instead shows the Tuscan Villa and neighboring Wolfe Street Hospital across St. Asaph Street from the Quaker Meeting House. 
Quartermaster Map
No Quartermaster map available.
Location and the Site Today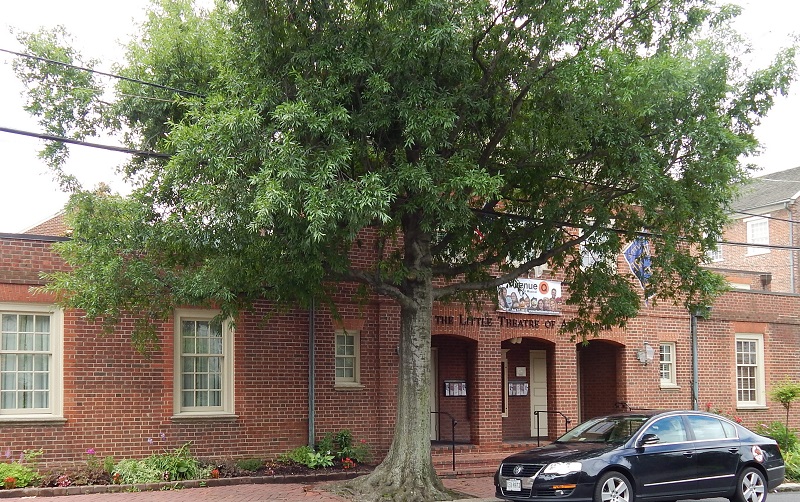 The building, at 600 Wolfe Street, was demolished in the 1880s. The Little Theatre of Alexandria now occupies the site.