Queen Street Hospital
Queen Street Hospital was built as a school. Today, the building is known as the Anchorage House Condominiums.
Page updated on
January 10, 2022 at 2:17 PM
History of the Queen Street Hospital
603 Queen Street
The hospital was located at the Bellhaven Female Institute, a popular school built by Robert Brockett. Brockett constructed an addition at 603 Queen Street, "fully supplied with gas and water, and thoroughly heated with flues," as described in the Alexandria Gazette in 1858.
The Hospital opened on April 22, 1862 and became part of the Third Division of Alexandria's US General Hospitals on Sept. 20, 1862. It closed April 25, 1865 and is now the Anchorage House Condominiums. An historic plaque marks the building.
Capt. A. W. Bartlett, a doctor on duty from Twelfth New Hampshire volunteers, wrote:
The room in which I am now writing was once filled with study desks and was used as a study hall for the delicate Southern beauties who were wont each day to spend a portion of their time within its high and smooth polished walls….The long rows of desks are gone and their places filled with narrow iron bedsteads covered with ticks of straw and blankets each supporting its daily lessening weight of suffering flesh. In place of mirthful minds and merry hearts of careless and bright eyed maid youth…is now seen the aching-hearted, soul stricken victims of disease and death….
William Francis Smith and T. Michael Miller, A Seaport Saga, Portrait of Old Alexandria, Virginia. Walsworth Publishing Co., 1989, p. 76. 
A place of learning and a place of healing. Out of the Attic May 29, 2014.
Historic Image
No period image was found, but a 20th-century image of the building is displayed.
Quartermaster Map
The quartermaster map shows the Queen Street Hospital.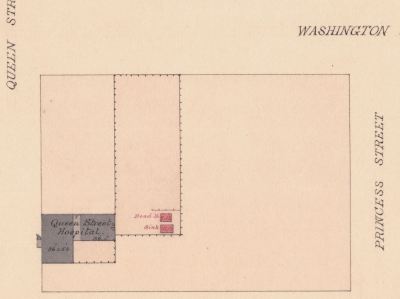 Location and the Site Today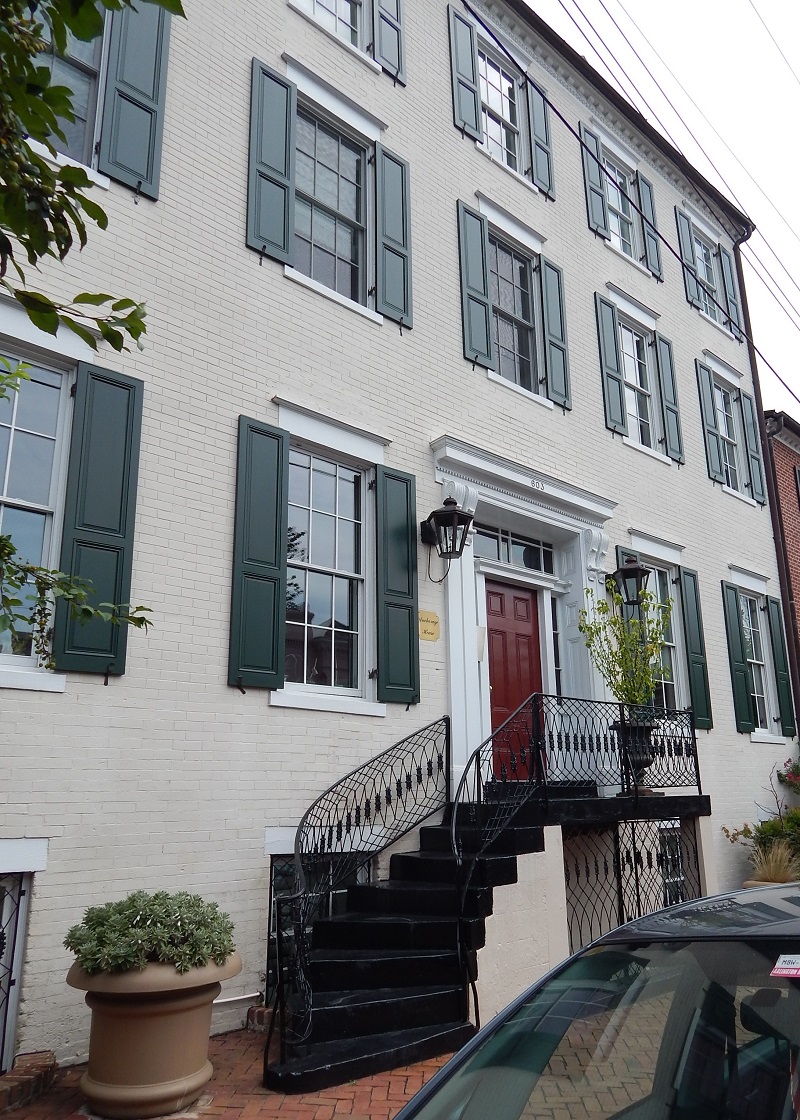 The historic building at 603 Queen Street is now the Anchorage House Condominiums.