Alexandria History Museum at The Lyceum
In 1839, the Lyceum Company, which promoted education in Alexandria, partnered with the Alexandria Library Company to build Lyceum Hall. The new building had a library and reading room on the first floor and a large hall on the second floor for lectures, debates, concerts, meetings, and other public programs.
Page updated on
September 28, 2022 at 5:04 PM
Alexandria History Museum at The Lyceum
Citizens of Alexandria first formed the Lyceum Company in 1838 as part of a larger lyceum movement in America. Communities, especially in the Northeast and Midwest, established lyceums to promote education locally. They took the name "lyceum" from the temple dedicated to Apollo Lyceus where Aristotle founded the Peripatetic school of philosophy in 334 BCE. In Alexandria, men, women, and children attended lectures, participated in debates, and attended various entertainments at Lyceum Hall.
During the Civil War, the building served as a military hospital, quarters for troops, and a meeting space. After the war, it was a private residence, office building, home of the chamber of commerce, and the first U.S. Bicentennial Center. Today, as the Alexandria History Museum at The Lyceum, the site offers exhibitions, public programs, a museum store, and facility rentals.
Performances at The Lyceum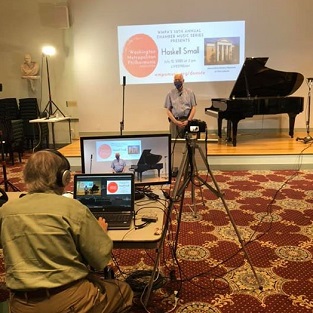 For two decades before the Civil War, The Lyceum was the intellectual and cultural center of Alexandria. Today, The Lyceum again serves the community as a center for historical education and cultural activities. In that role, a number of well-regarded performing arts and historical organizations hold concerts and lectures at The Lyceum. For tickets and more information about these events, follow the Event Links provided on the calendar.