Friends of Fort Ward
Founded in 1982, the Friends of Fort Ward is dedicated to preserving the historic fort and museum collections and encouraging public recognition and use of this unique Civil War site.
Page updated on
February 10, 2022 at 8:23 PM
Support Provided by the Friends of Fort Ward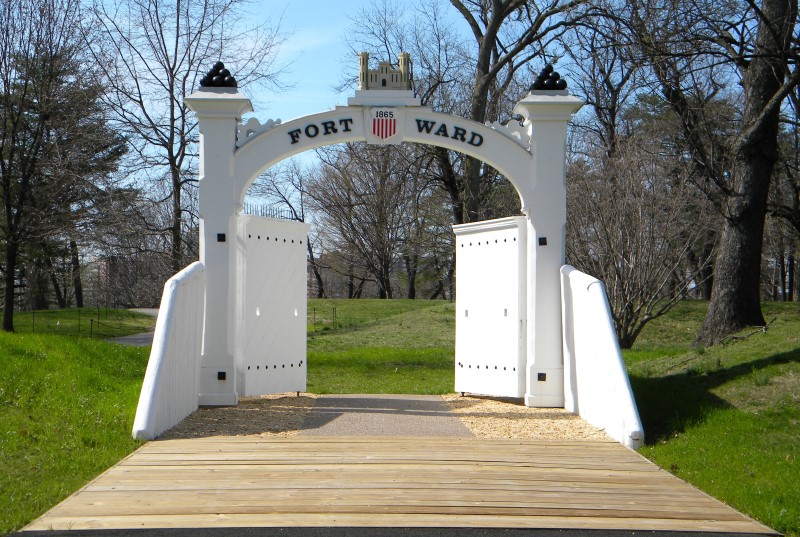 The Friends of Fort Ward provides funding for projects such as:
Sponsoring selected publications, such as Mr. Lincoln's Forts: A Guide to the Civil War Defenses of Washington (1st ed.) by B. Franklin Cooling and Walton H. Owen, The Men of Fort Ward by William J. Miller, and The Civil War Diary of Anne Frobel, Dallas and Mary Lancaster, eds.
Professional conservation of collection objects.
The purchase of professional collection storage units for the Museum.
Purchasing objects for the Museum's collection.
Museum exhibitions.
Guided bus tours of Civil War sites.
Erosion control/preservation projects in the earthwork fort.
Sponsoring Museum programs and special projects
Why Join?
As a member of the Friends of Fort Ward, you'll receive...
Invitations to exclusive exhibit previews and receptions at Fort Ward.
A 10% discount on items sold in the Museum shop.
Discounts on Civil War bus tours and other events sponsored by the Friends of Fort Ward.
Plus, it's a great way to help keep history alive at Fort Ward!
Membership Levels
Membership Levels
Corporate - $500
Lifetime Member - $500
Patron - $250
Sustaining - $100
Contributing - $60
Organization - $30
Individual - $15
To become a member of the Friends of Fort Ward, sign up online through The Alexandria Shop, or send your donation to:
The Friends of Fort Ward
4301 West Braddock Road
Alexandria, Virginia 22304